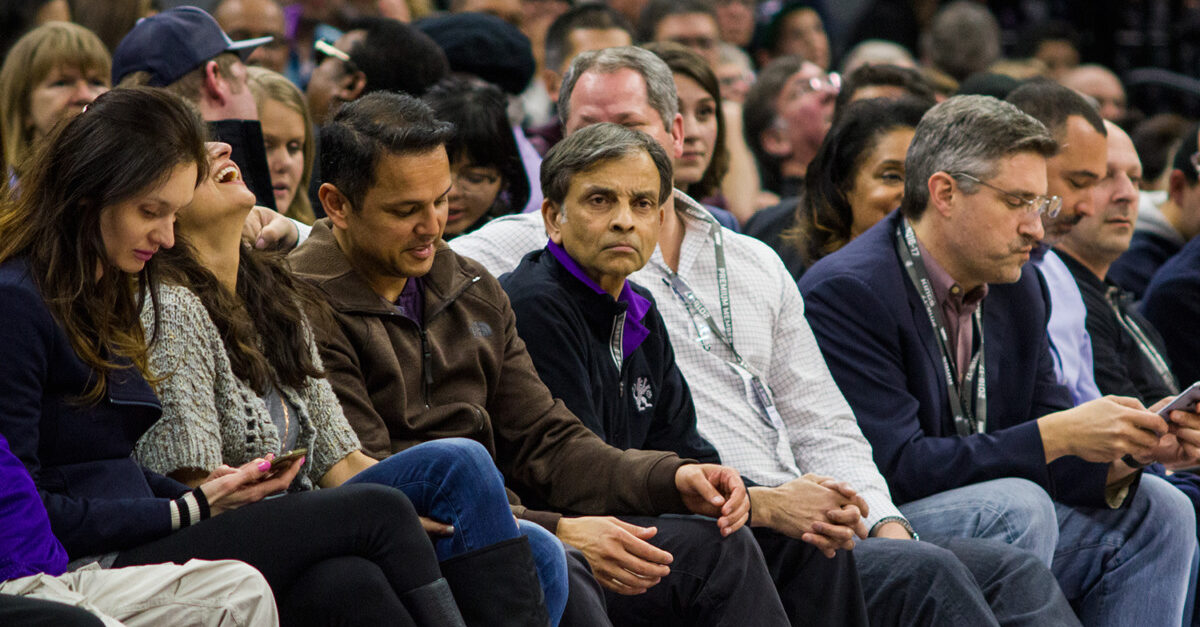 Well, if we thought the Sacramento Kings news would draw to a close once their Bubble popped, think again! The Kings and Vlade Divac agreed to go their separate ways, former Detroit Pistons GM Joe Dumars moved from an advisory role to interim Executive Vice President of Basketball Operations, and the future power structure of Sacramento's front office is totally up in the air - and could be for a while. There's a lot to unpack, so let's dive right in.
The Good: Lakers Suck, Kings Rule (No Silver Linings Allowed)
The Kings won the last two meaningless games of their Orlando misadventure, two games devoid of playoff or draft order implications. They beat the New Orleans Pelicans 112-106 for their 2nd win over New Orleans in a week. That may have been considered an impressive feat pre-Bubble games, but the Pelicans were the only Western team to play worse than Sacramento in Orlando€¦ so bad that New Orleans fired Alvin Gentry, the latest reminder that having a coach before a GM is almost always a bad practice.
And then the Kings, minus De'Aaron Fox, beat the Lakers, minus Anthony Davis, 136-122. Any win over the Lakers, even one devoid of any purpose aside from spite, is a good win - but finishing with a 3-5 record, or winning these last two contests, doesn't give this team any silver linings. Luke Walton might want to pretend that this trip was just a nice, complicated extra training camp, or that running Cory Joseph out for 57 minutes over those last two games while Kyle Guy only got 6 minutes made any kind of sense for team development - but don't accept the excuses. The Bubble was terrible for Sacramento, from start to finish€¦ but at least beating the pants off the Lakers' bench rotation was kinda fun.
The Bad: Repeating Failed History
In the worlds of philosopher and writer George Santayana, "Those who cannot remember the past are condemned to repeat it."
For the second time in 6 years, Vivek Ranadive hired an advisor, trusted their input exceptionally quickly, and then attempted to promote them over the existing decision makers in the front office. The same pattern that replaced Pete D'Alessandro with Vlade Divac replaced Divac with former Pistons GM Joe Dumars. And while Dumars' future role with the team is unclear - he holds an interim title, and will lead the search for a permanent GM, of which he may be a candidate for - the process that led to his promotion is one that Vivek needs to ditch if he ever wants to have a stable front office. Why would any respected GM candidates want to work for Ranadive knowing that, at any moment, a new advisor could convince Vivek they could do better and to take action?
This isn't to say the Kings erred in replacing Divac - Divac was clearly not the right person to save Sacramento's rebuild - but Ranadive needs to stop self-inflicting wounds on his and his team's reputation. As HeuristicLineup said on Twitter, this replacement tactic works for tech companies, but it's bad practice for a basketball franchise that depends on whatever shreds of respectability they can hold on to. Hire the right person. Let them hire all the assistants, scouts, and personnel they need. And get out of the way.
Now, could things work out with Joe Dumars? Certainly. He's clearly a respected man in his field, and if his job is just to lead the promised €œexhaustive search€ for a replacement GM, this could certainly end with the right person in charge. But there's also reasons for pessimism. While people are rightfully quick to point to Detroit's two straight Finals appearances and one NBA Championship, he hasn't helmed a winning team since the Pistons' 2007-08 season and was GM for a dismally long non-rebuild process that the Pistons are still paying for/have never fully recovered from. This era of basketball isn't the time to be hiring decision makers whose beliefs and processes are rooted in yesteryear.
But hey. I can watch college basketball players and tell you what I think of their on-the-court abilities, but projecting the successes or failures of any front office personnel is an even bigger practice in hubris. Maybe Joe Dumars is the right man for this job, or will help hire someone who is. But either way, let's cross out fingers and hope that this is the last time Vivek tries this replacement tactic with his basketball decision makers. And speaking of...
The Vlade: Saying Goodbye to the Vladfather, an Awesome Player and Terrible GM
The Sacramento Kings are better off today than they were last week. But this wasn't the normal dismissal of a normal, bad General Manager. This was Vlade Divac, the leader and catalyst of the Greatest Show on Court. Greg said it best in his excellent piece for the Sacramento Bee: €œWith time, hopefully the Kings can find success, and with that success we can bury the bitterness that exists for Divac the GM.€
I wish Vlade had made better decisions over his five years so that we could have rightfully celebrated his goal of finishing unfinished business. Even if the Kings never won a championship under Divac, it would have been amazing just to see him build a team that brought the city of Sacramento back to the playoffs. But there were too many mistakes, both huge and small, and Divac and his front office missed the easiest layup of his life when he passed on Luka Doncic. With the dismal showing in this, the year that was supposed to successfully build off the roster that Dave Joerger began to optimize, it was time to move on.
Our magnificent Court Jester Bradley Geiser had the fitting farewell tweet for Vlade (seriously Brad, draw a poster version of this. I will buy 12.)
Vlade after stepping down pic.twitter.com/q488imbbiM

— cat blanchett (@flibbradigibbet) August 16, 2020