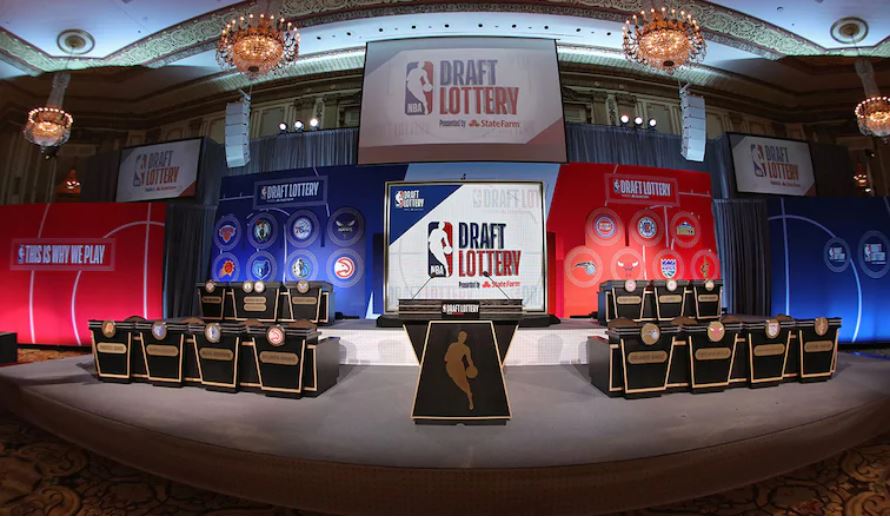 The Sacramento Kings concluded their 2020 NBA season by going 3-5 in the Orlando bubble, finalizing a 31-44 record, resulting in yet another year without a postseason appearance. Vivek Ranadive recognized the need for change at the top after over a decade of incompetence and subsequently moved on from General Manager Vlade Divac, despite just signing him to a four year extension in the prior offseason.
Whoever succeeds the ex-Sacramento big man as head honcho in the front office will have to determine what they view as the ideal direction for the franchise and, to me, the clear solution revolves around the 2021 NBA Draft.
Preaching patience to the Sacramento fan base is undoubtedly frustrating, but take a peek at their competition in the Western Conference next season -- it would not be surprising to see the Kings as the worst among them come season's end.
They are unlikely to add a high impact player in the upcoming, underwhelming 2020 Draft where they will seemingly be selecting in the early-teens, but 2021 has legitimate stars sitting at the top of the board who could fit exceptionally with De'Aaron Fox in the longterm.
I don't expect the Kings to intentionally tank, but they should utilize proper asset management to fit a timeline of a younger Kings' team around their singular star and reliable talent moving forward.
Improvement from the competition
The Sacramento Kings finished above the New Orleans Pelicans, Minnesota Timberwolves, and Golden State Warriors in the Western Conference this season.
The Timberwolves have two 24 year old all-stars and the third best odds in the upcoming draft.
Similarly to the young Minnesota squad, the Pelicans are sure to experience internal jumps from their young talents in Zion Williamson, Brandon Ingram, Lonzo Ball, and others. Golden State has no anxiety over making the postseason and will have their eyes set on a championship run.
As for those the Kings rubbed shoulders with in the bubble, Phoenix, Dallas, and Memphis can all count on improvement from their plethora of young talent.
Meanwhile, outside of De'Aaron Fox, where is that improvement for Sacramento going to come from?
Are we really comfortable with relying on Marvin Bagley to be a difference maker after he suited up for a mere 13 games in his second season?
Their forthcoming late lottery pick could eventually become a valuable role player going forward, but most selected around that mark are negative impacts in their rookie campaigns.
Harry Giles will likely be sporting a new uniform after Sacramento elected to decline his option. Buddy Hield and Bogdan Bogdanovic are both already in what is likely the prime of their careers.
Whether the Kings attempt to win every game possible or opt to maximize the minutes given to their young talent, they will be losing regularly and competing with Minnesota and San Antonio for the depths of the West.
The exceptional talent available in 2021
Unless the Kings luck into a home run pick late in the lottery (Donovan Mitchell, Giannis Antetokounmpo, etc.) the young talent they add from the 2020 Draft will not drastically alter the ceiling of this current roster. Yet, the lottery is the Kings' only real chance of improving the trajectory of this franchise and adding another player to fit the timeline and ceiling of Fox.
It is well documented how underwhelming the 2020 Draft is, particularly at the top where the names Anthony Edwards and LaMelo Ball are regularly mentioned. Neither of those players are likely to be franchise cornerstones and it wouldn't be surprising to see them return subpar value for a top selection.
However, in the 2021 pool, there is an argument to be made for 5-8 prospects that would be selected or considered 1st in 2020 if they were in this class - some of them with legitimate franchise player upside. It is unlikely that Sacramento lucks into the top of the lottery due to the bottom feeders in the Eastern Conference, but it is not crazy to consider top-5 within the realm of possibility.
Cade Cunningham, who has committed to Oklahoma State, is the player who I most hear regarded as the cream of the crop and favored top selection with potential as a franchise cornerstone. Cade makes the players around him better with stellar passing, IQ, patience, individual and team defense, rebound, and promising three-level scoring at roughly 6'7.5€.
Jonathan Kuminga, the player I find myself most intrigued with for Sacramento at this early stage, stands at 6'8€ and is an absolute monster in transition with his overwhelming length, strength, and athleticism at just 17 years old. His entertaining explosiveness will be found on the new G-League Select team next season, along with Jalen Green.
Green is another candidate to be selected among the top of the 2021 lottery due to his overwhelming athleticism, shooting, and scoring arsenal that will feature in countless highlight reels alongside Kuminga - the bounce and speed of that duo is unreal and will surely pull me out to Walnut Creek to witness them in person should the circumstances allow it.
If the Kings prefer a big man, USC follows up their season with Onyeka Okongwu with another high-level rim protector in the 6'11€ Evan Mobley.
More names to keep an eye on include BJ Boston (Kentucky), Jalen Johnson (Duke), and Ziaire Williams (Stanford). From conversations I have had with draft experts, there is a tier drop off around the early teens in 2021 and the last thing Sacramento should want is to be stuck in the late lottery after a year of mediocrity and bringing in another player who will not change the trajectory of the franchise.
Not tanking, but retooling
I find it extremely unlikely that Sacramento will clearly tank next season to improve their draft stock, something we have seen plenty in the past, but as mentioned previously, that won't be necessary in order to select near the top in 2021.
There are some players on the roster that Sacramento could look to trade for younger pieces if they buy into the idea of retooling to a younger iteration of the team around Fox. The obvious candidates are Buddy Hield, who has not held back in expressing discontent with his current role, and the now restricted free agent Bogdan Bogdanovic. The Kings are likely to make a selection between the two this offseason and I would guess could pull a late first rounder for either one they decided to move on from.
As for their other assets, Cory Joseph could draw some interest around the league as a backup point guard on a playoff team, but there may be hesitation due to his $13M price tag.
In a league that values shooting more than ever before, particularly from big men, Nemanja Bjelica logged an absurd 41.9 percent from deep on 4.4 attempts per showing and remained healthy. It would be a mistake for Sacramento to let Professor Big Shots walk, with his $7.15M non-guaranteed headed into next year, as he surely has value on the trade market in the form of draft compensation.
Veterans are needed, even during a retooling, and Barnes is a valuable asset to keep on the roster due to his positional scarcity and versatility.
The new front office simply needs to have a clear gameplan on a method of improvement for this roster, and the clear answer is the 2021 NBA Draft.
If he can remain on the floor, let Bagley run for 30 minutes a night, give DaQuan Jeffries 15+ minutes per showing, allow the 2020 Draft selections regular extended run, and see what you have in Justin James and Kyle Guy. Be willing to listen to offers on everyone not named De'Aaron Fox and acquire additional young talents or draft assets.
A top-5 pick in the loaded 2021 NBA Draft is one of the few methods where Sacramento can reliably add another talent the level of Fox alongside him and brighten their future.
Asking Kings' fans to sit through another year of 20-27 wins is cruel, but their options are truly limited, and chasing the 8 seed is what has led to this draining playoff drought being extended year after year.