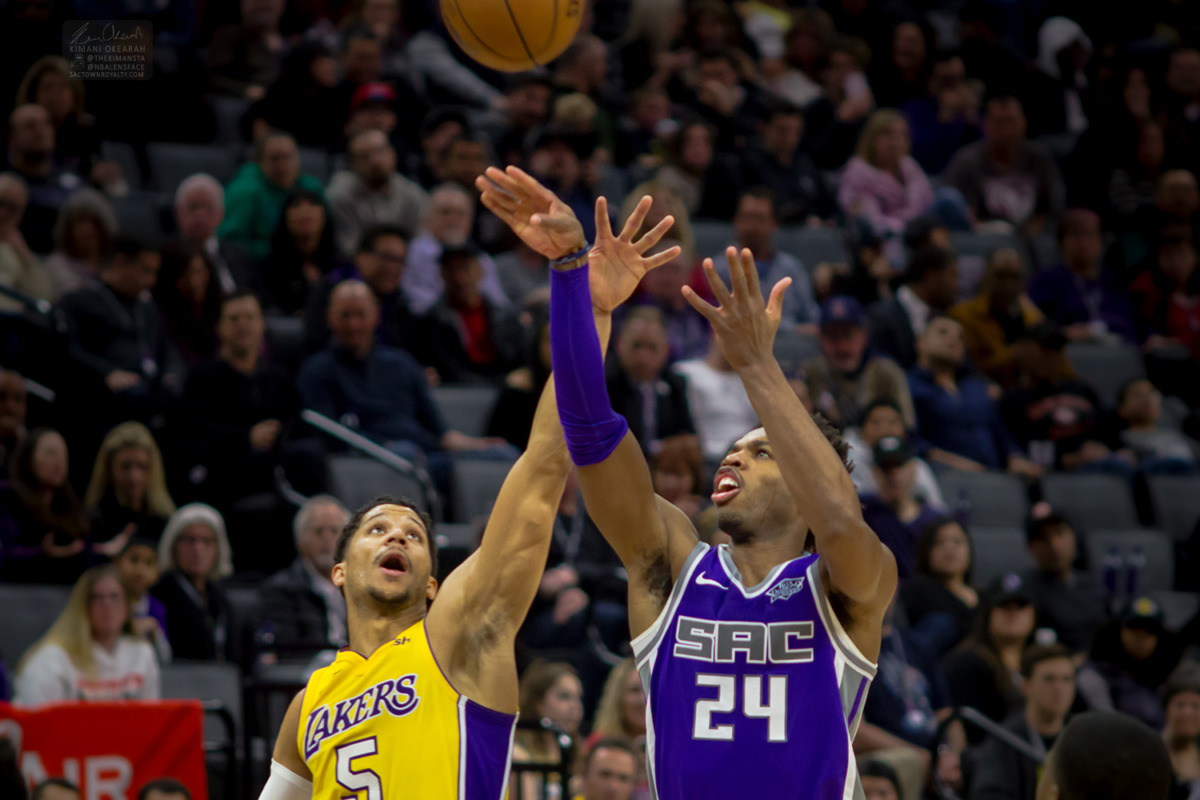 I can't think of a more meaningless regular season game than the last matchup in the Orlando Bubble with no playoff or draft lottery implications. If any of you watched the Sacramento Kings vs. Los Angeles Lakers today, you need better hobbies. I need better hobbies.
I'll do my best to recap all the unimportant action for you here.
Keeping up with Bubble Tradition, the Sacramento Kings gave up a 40-point first quarter to the Los Angeles Lakers. They also allowed the Lakers to shoot 8-14 from beyond the arc, so if you've watched the Kings at all in Orlando, it was very much more of the same. The Kings scored 30 points of their own, with Bogdan Bogdanovic leading the way with 12.
The Kings came out much stronger in the 2nd quarter with Buddy Hield looking a lot more like the player we had expected to see in Orlando. Hield dropped 17 first half points on the Lakers, including 5-8 shooting from 3.
Hield was money in the 2nd quarter, and along with Jabari Parker's 11 point, 5 rebound first half contributions, the Kings managed a 20 point swing in the game score. Sacramento was down 10 at the end of the first, but took a 66-56 lead into the half.
The Kings continued their onslaught vs. the Lakers throughout the 3rd quarter with LeBron James and a few of his other teammates taking the 2nd half off to rest up for the playoff run.
Sacramento retained the lead throughout a 4th quarter that quickly turned into garbage time for both teams. I apologize for not having any meaningful takeaways from watching the Kings third team beat up on Jared Dudley, Devontae Cacok, Talen Horton-Tucker, Quinn Cook, and J.R. Smith.
Kings 136, Lakers 122. Yay?