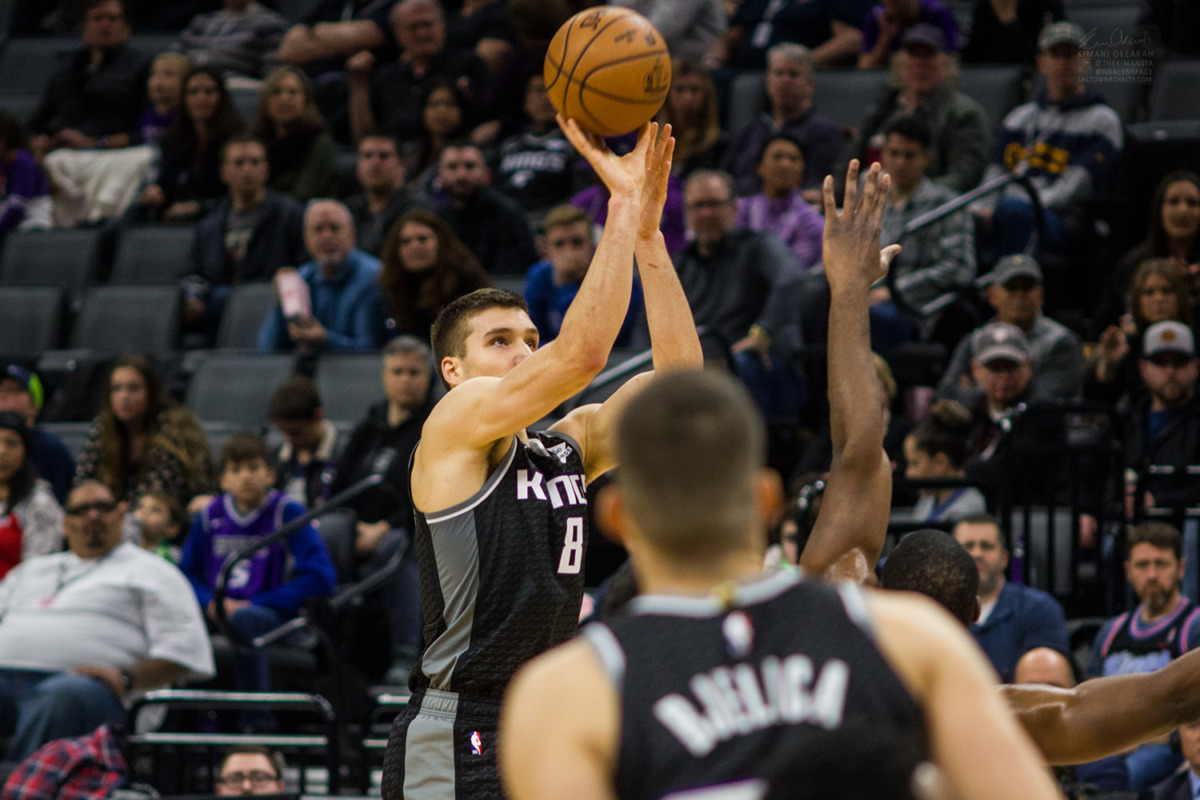 The Sacramento Kings faced off against the New Orleans Pelicans for the second time in the bubble and in the first full game since they were officially eliminated from the playoffs.
Both teams rested key players. For Sacramento, De'Aaron Fox, Richaun Holmes and Kent Bazemore were ruled out. The Pelicans sat Jrue Holiday, Brandon Ingram and Zion Williamson.
The first quarter featured a back and forth affair with both teams exchanging leads. It wasn't pretty basketball but with numerous essential players out, it wasn't surprising.
Alex Len got into foul trouble early, giving Harry Giles some early run and he looked good playing with energy on both ends. Giles finished some nice dunks, too. Bogdan Bogdanovic came out aggressive and looked for his offense with Fox not out there. Bogi set up his teammates with good passing and also knocked down his shots. It took Bogi a while to wake up but he's making his shots now.
Len would come back in later and one of the interesting developments was him hitting two threes on two attempts. Those would be the only points he scored in the game. Len didn't make a triple prior to today's game. Jabari Parker saw playing time early on as well as Holmes didn't play and Parker looked good on offense. Parker's known for his interior scoring and he showed that today going 6-6 from the field for 12 points.
Buddy Hield came off the bench and came out shooting strong, finishing with 11 points in 19 minutes. Hield took good attempts from deep and it paid off as he hit on 3-4 threes. He stuck to his limits when shooting and it's not surprising that he was converting them.
Harrison Barnes put up his best game in the bubble, finishing with 25 points on 9-19 shooting and added eight rebounds and two blocks. Barnes also shot well from deep, getting off clean looks but it was a case of too little, too late from the veteran.
Sacramento shot 11-26 as a team from deep, good for 42.3%. The Kings needed these types of shooting performances when the games were still meaningful, but the Pelicans' defense didn't make things too difficult either.
One of the interesting conversations about this game is regarding the rookies on the roster. DaQuan Jeffries played in 14 minutes but didn't stand out as he usually did in previous games. However, Kyle Guy and Justin James didn't see the floor at all. Ideally, you'd think that two of the true youngsters on the roster would see the floor in a game that didn't matter when the final buzzer sounded.
The Kings need to see what they have in their two rookies and see if they can be rotational pieces going forward, but instead veterans like Cory Joseph saw 37 minutes. Joseph would end the game shooting 1-9 from the field, including going 0-5 from three. These games are the proper situations to play the young guys but Luke Walton opted not to.
The Kings end the bubble against the Los Angeles Lakers on Thursday at 10:30 a.m.