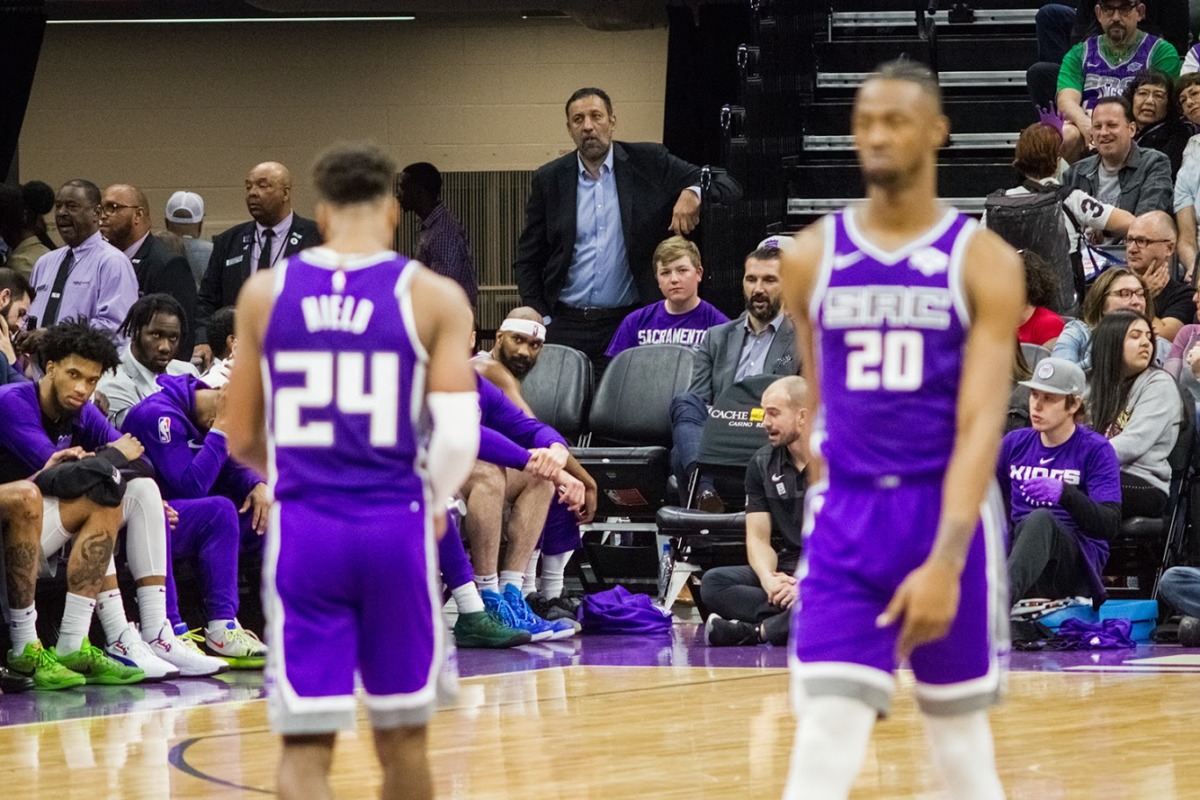 With Vlade Divac and Peja Stojakovic out and Joe Dumars in, the future of the Kings is uncertain. But that uncertainty is refreshing, in a way.
Had Divac remained in charge, the future was set in stone. He'd match an offer for Bogdan Bogdanovic, pick up Nemanja Bjelica's option, and use the 12th pick on a guy projected to go 25th. He'd mostly run everything back for another year, convinced that injuries and a trip to India and an unfortunately-timed pandemic were the only factors keeping his team from success. He'd have kept Buddy Hield around, confident that Vlade-the-great-facilitator could mend the breach, and eventually trade Buddy too late to maximize his value.
Some of these things could still happen, of course. Joe Dumars' reign in Detroit ended with a horrible roster and with bad contracts that Detroit is STILL paying for. But the fun, at least to me, is that the mistakes of the future are unknown. We knew Vlade's style, meaning we could see the disasters coming well before they became reality, but we were powerless to stop them.
Now, there's an element of surprise. Perhaps maybe even an element of hope. Maybe Vivek will hire a great GM. Maybe things will improve. Who knows?
But now there are major questions. Will the Kings keep Bogdan Bogdanovic? Will Buddy Hield be traded? Anything seems possible. Only De'Aaron Fox seems safe.
I wasn't looking forward to another offseason of Vlade. And while I wasn't clamoring for an offseason of Joe Dumars, I at least feel like there's a chance for things to get better. Maybe not tomorrow. Maybe not this coming season. But change is exciting.
Hold that football, Lucy. I'm ready to try kicking it again.