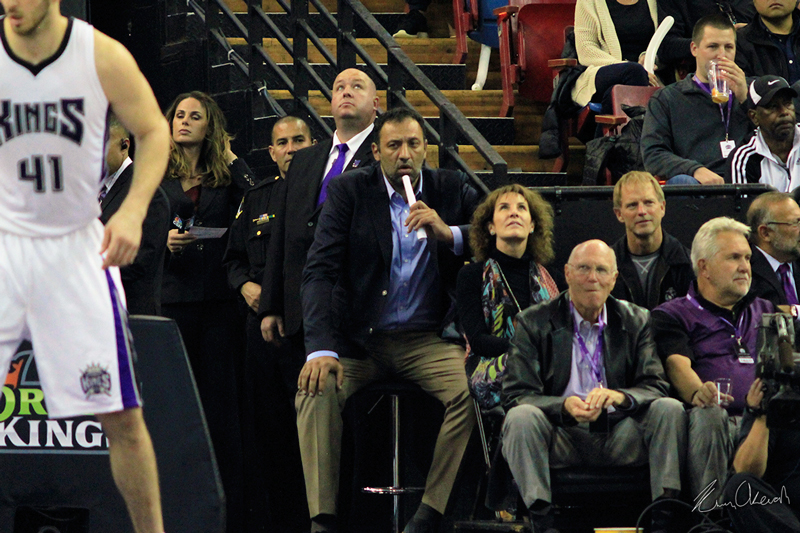 Vlade Divac and the Sacramento Kings have mutually agreed to part ways after 5 years under his leadership, according to The Athletic's Sam Amick .
Kings GM Vlade Divac is stepping down, source tells @TheAthleticNBA. Joe Dumars (advisor previously) will be interim executive VP of basketball ops and immediately assumes GM duties. Dumars will be involved in the search for a new GM.

— Sam Amick (@sam_amick) August 14, 2020
Amick reports the Joe Dumars will take over GM duties for the team, and a full search will be conducted for a permanent replacement.
While Divac was originally a celebrated hire after Pete D'Alessandro's disastrous time in Sacramento, and signed a lucrative 4-year extension this past summer, his lack of experience at the position and questionable decision-making saw the Kings fail to make significant progress in the half-decade of his reign, compiling a record of just 162-238. Although Divac's entire tenure was replete with regrettable outcomes, his most recent choice to replace Dave Joerger, the franchise's most successful coach in more than a decade, with the unproven Luke Walton, while also not conducting a single interview, turned even the most his most faithful fans against him, as the team severely regressed under Walton's leadership. Vlade Divac will always hold a legendary place within the franchise as a key player and international ambassador of basketball, but it was past time for Vivek Ranadive to move on from his services, despite the enormous financial cost.
This is a developing story, and we'll update the site as additional news is made available.
Update: The Kings have confirmed the news via press release:
€œThis was a difficult decision, but we believe it is the best path ahead as we work to build a winning team that our loyal fans deserve,€ said Kings Owner and Chairman Vivek Ranadive. €œWe are thankful for Vlade's leadership, commitment and hard work both on and off the court. He will always be a part of our Kings family.€

€œIt has been an honor and a privilege to serve as the General Manager for the Kings,€ said Vlade Divac. €œI want to thank Vivek for the opportunity and recognize all of the incredible colleagues who I had the great pleasure of working with during my tenure. Sacramento and the Kings will always hold a special place in my heart and I wish them all the best moving forward.€
Update: Marc Spears of ESPN has reported that Joe Dumars will be considered for the permanent GM position, and that the team may not have a management team established before the NBA draft in October, while James Ham of NBCS has reported that the new General Manager will ultimately decide the fate of the rest of Sacramento's front office, although Luke Walton will remain as the team's head coach through next season.
It is possible Dumars could be considered for the Kings GM job if he is interested, a source said.

— Marc J. Spears (@MarcJSpears) August 14, 2020
It's very possible the Kings GM gig job won't be filled until after the 2020 NBA Draft, a source said.

— Marc J. Spears (@MarcJSpears) August 14, 2020
I have now confirmed through a league source that Luke Walton will coach the Sacramento Kings next season. He is safe for now.

— James Ham (@James_HamNBA) August 14, 2020