The Sacramento Kings must offer a clear power structure to their new General Manager
Vivek Ranadive cannot afford to repeat his past mistakes in this hiring process.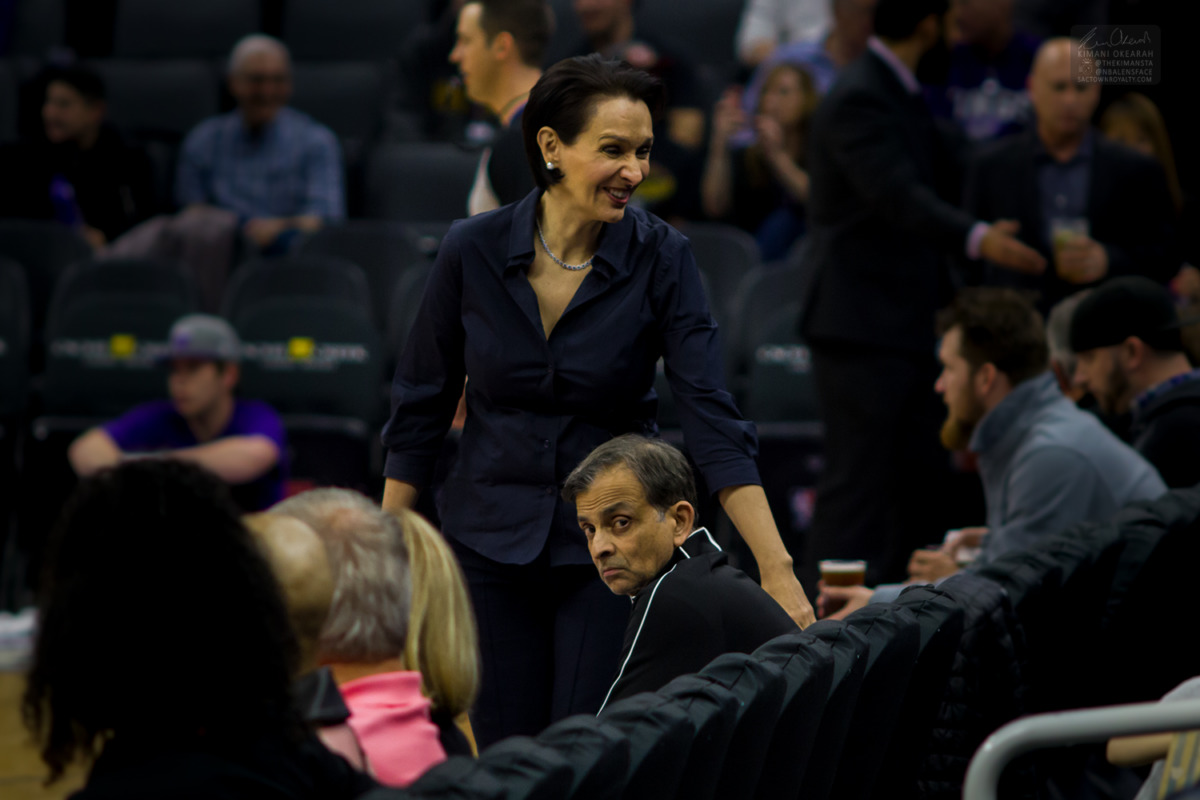 On Friday morning, Jason Anderson of The Sacramento Bee posted a mailbag with some thoughts revolving around the Sacramento Kings search for a General Manager. One nugget particularly stood out, as it related to the unclear power structure within Sacramento:
"The new balance of power within the front office and Dumars' role moving forward is still uncertain and remains a point of confusion among candidates, sources said, but I'm told the new general manager will be the team's top basketball official and will report directly to Ranadive."
This sort of turbulence within the hiring process, if true, is exactly what the Kings must avoid in the coming weeks. Any incoming candidate has every right to question the team's confounding pecking order given Vivek Ranadivé's habit of leveraging "special advisors" to do his dirty work within his leadership group. Back in 2015, Pete D'Alessandro reported directly to Ranadivé in a similar situation as to what Anderson describes above, yet Vlade Divac, Vivek's new special advisor, was allowed to usurp power from D'Alessandro until the disgraced GM resigned.
Last month, the situation reversed itself on Divac, as Joe Dumars, Vivek's newest special advisor, was granted equal power to Divac, forcing Divac to resign. The reassurance of "reporting directly to ownership" will hold no water with interviewees if a powerful advisor is left in place as a contingency plan, just as Vivek has done in the past. The Kings need to clarify that not only will the General Manager report to Ranadivé, but that either Dumars will report into the front office or that he won't be granted any decision-making power whatsoever.
There's also a question to be answered regarding Dumars' place within the search process itself. If the new hire will ultimately be above Dumars in the chain of command, like the job is currently being advertised, it's inappropriate for Dumars to help with the selection process. Subordinates typically don't help to hire their new boss, and for good reason.
Conversely, if Dumars will be outside the General Manager's purview and will also report directly to leadership, an immediate struggle for power, influence, and attention will almost certainly take place the moment the front office and Dumars disagree on a decision. It's another example in a long list of examples of Vivek Ranadivé creating preventable chaos within his leadership structure, and that's not going to sit well with big-name candidates who need the Kings a whole lot less than the Kings need them.
Outside of Dumars' mysterious position within the team, the lack of clarity concerning Luke Walton's position is another roadblock for any potential hire. Typically, a General Manager is allowed to select his own coaching staff. Those two parties demand more synergy in their operations than any other individuals within a basketball organization, yet fans have seen Ranadivé make the same mistake with both of his previous front office hires. He hired Mike Malone before Pete D'Alessandro, lighting the fuse for an ultimately catastrophic explosion that led to Malone's undeserved firing and Pete's eventual exit. A similar trend was established again when Vlade Divac was named the General Manager in 2015, while not being allowed to fire George Karl, despite losing the locker room halfway through the season.
Meanwhile, multiple connected parties within Sacramento have shared that Walton's chance of being fired is essentially zero, despite his horrific performance during the 2019-2020 season. That refusal to grant the new General Manger their choice of coach is likely to be a huge turnoff to anyone in the interview process. If the new GM is given a three-year contract, they're going to be forced to spend at least a third of that time with an ineffective coaching staff who they didn't select, and yet that management group will still be held accountable for Walton's mistakes and ultimate win-loss record.
And this is where the Kings have the potential to very easily devolve into the KANGZ. The team is already fighting an uphill battle to attract quality candidates due to the team's reported financial issues and historical irrelevancy; they cannot afford to double-down on those challenges by repeating the exact same mistakes of their past. Men smart enough to work for Daryl Morey, to draft brilliantly, or to invent the ESPN Trade Machine aren't going to overlook obvious, repeated errors within an organization, nor will they want to be the next victim of those preventable errors.

The Kings must get this hire right, perhaps more than any other hire in Vivek Ranadivé's tenure. To do that, they must establish a clear, sensible hierarchy within basketball operations. No game playing. No power plays. No backstabbing. Potential candidates need to be granted power far exceeding that of anyone outside of Vivek Ranadivé himself, enough power to make a decision regarding Luke Walton's place within the organization, and enough power to establish their own team of qualified professionals to fill out Sacramento's front office. If Vivek Ranadivé refuses to hand that much control and trust over to his most important hire since he purchased the team, the Kings are certain to see additional candidates follow Trajan Langdon's path and decline to get involved with this mess of a team.