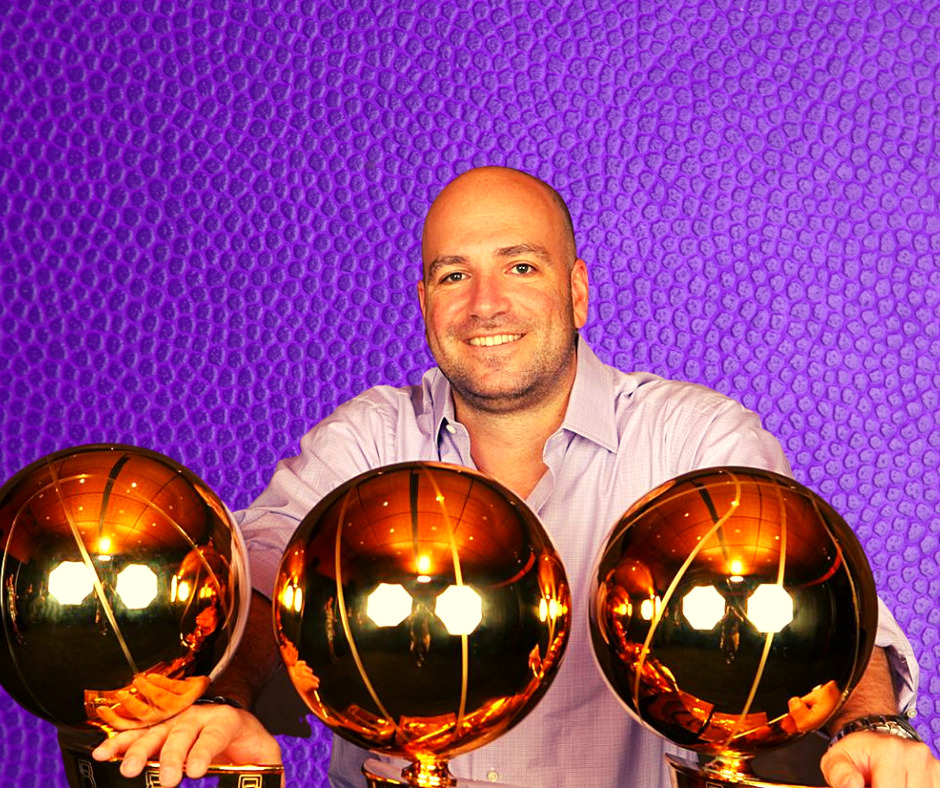 Adam Simon is one of the more popular candidates among those Sacramento recently requested permission to interview.
Simon, who has been part of the Miami Heat organization for the past 25 years, is often credited for the undeniably impressive scouting of the Heat in recent years, and with Sacramento regularly selecting in the lottery it's easy to understand the intrigue.
After Vlade Divac, who was practically gifted the general manager position with no prior experience, it's refreshing to hear a candidate that worked his way through an organization's internal rankings slowly. In 1995, before I was even born, Adam Simon joined Miami as an intern in the video room under current head coach Erik Spoelstra.
During the decade following his hiring as an intern, Simon held titles including but not limited to administrative assistant, scouting coordinator, scout, director of college scouting, and from 2004-11 he was Miami's director of college/international scouting.
Boasting a clear emphasis and history revolving around talent evaluation, Simon would eventually find himself as the General Manager of the Sioux Falls Skyforce in 2013, a job he would retain for five seasons.
Throughout those years in Sioux Falls, while also serving as an assistant GM for Miami, Simon rostered the undrafted talents of Rodney McGruder, Tyler Johnson, and Derrick Jones Jr.
McGruder, who was undrafted in 2013, jumped around various Summer League rosters before finding a temporary home in the Maine Red Claws where he played 26 games in 2014-15. In the following season, Adam Simon brought in McGruder to the Skyforce and by July of 2016 McGruder was signing a 3-year partially-guaranteed deal for the main club in South Beach.
Tyler Johnson was immediately picked up by Miami after going unselected in the 2014 Draft and hopped between Sioux Falls and Miami for one year before inking in a 2-year deal in February of 2015. Johnson went from undrafted to a rotation player that was signing a 4-year $50-million deal in 2016.
However, for both of these examples, when they departed from Miami their value and impact on the floor plummeted rapidly.
Tyler Johnson's case is likely due to the massive overpay forced by the Brooklyn Nets restricted offer but he was waived by the Phoenix Suns after they traded for him and not picked up until that same Nets organization was depleted and desperate in the Orlando bubble.
Rodney McGruder departed Maimi when his three-year deal expired and signed a respectable 3-year $15-million deal with the Los Angeles Clippers, yet his minutes have been sporadic and his percentages fell off a cliff.
How much of the credit for these two players belongs to Adam Simon for finding potential gems and how much of is should be awarded to the stellar Miami Heat coaching, development team, and culture?
It's probably a bit of both. Miami has the culture and development in place that aids certain player's growth, but Simon, and others, were successful finding players that would fit and buy into the said culture.
Three undrafted names, and former members of Sioux Falls, are playoff contributors on the current roster that awaits in the Eastern Conference Finals.
Derrick Jones Jr, who was on the Sacramento Summer League roster in 2016 after being undrafted, discovered a home in Miami after an uninspiring stint in Phoenix. Jones is an unrestricted free agent this offseason and I will be keeping tabs to see if he can continue to evolve outside of Miami.
Kendrick Nunn finished second in rookie of the year voting this season after going undrafted - although this is an outlier since his stock had plummeted due to an off-court issue that took place in college.
Duncan Robinson is surely the most well-known example of undrafted gems who is turning heads left and right with his video-game-like shooting on the move out the gates.
The list of players that were drafted with picks in the lottery with Simon's input, eventually leading to his promotion to Miami's Vice President of player personnel in July 2018, per AP News, is nothing to scoff at either.
According to the Sun Sentinel, the Heat described Simon's role as:
Simon assists Pat Riley and Andy Elisburg in all aspects of player personnel. During his time as Assistant GM, Simon has played an integral role in Miami drafting Tyler Herro, Bam Adebayo, Justise Winslow, Josh Richardson and KZ Okpala and acquiring undrafted players such as Derrick Jones, Jr., Duncan Robinson, Kendrick Nunn and Hassan Whiteside.
The two latest draft selections for the Heat are recent All-Star and modern dream center Bam Adebayo as well as Tyler Herro, the clutch sharpshooting rookie. Both were clearly great selections for where Miami was sitting in the middle to end of the lottery - a spot that Sacramento regularly finds themselves.
Most all of Adam Simon's intrigue seems to stem from his draft history, yet I struggle to not give a notable chunk of the credit to the culture that Miami has had in place since Simon came on board 25 years ago. Again, Simon was successful in identifying talent that would fit that culture, but what good does that do in Sacramento, a franchise with a nonexistent culture?
The hope would be that Simon could carry over the Miami work ethic and experience with him in an infectious manner. Plus, drafting talents the caliber of Bam and Herro would be of value no matter, following Divac who was ridiculed for numerous draft day selections.
This also is far from the first time Simon has been listed as a candidate for a front office opening.
In 2016, the Denver Nuggets eyed Adam Simon as a potential player for their General Manager position.
In June of 2017, Simon was one of many names listed as a candidate for the Milwaukee Bucks General Manager opening. Simon was reported by the Sun-Sentinel to have been given internal promotions following these two interview requests.
Simon previously had been linked to front-office vacancies with the Milwaukee Bucks and Denver Nuggets, with the Heat following up those overtures with promotions
In March of 2018, the Charlotte Hornets were seeking a new general manager and granted permission to speak with three candidates, per ESPN: Mitch Kupchak (who eventually accepted the position), Marc Eversley, and Adam Simon.
As recent as April of 2020, Simon was linked to the Chicago Bulls president of basketball operations opening - which he quickly turned down.
Adam Simon grew up in Miami and is reportedly profoundly respected by Pat Riley. He has been pitched four general manager or president of basketball operation openings in recent years and presumably silently examined for many more.
The attention he has drawn alone should speak for how highly regarded Simon is throughout the NBA, but he absolutely is a home-run swing for the Kings.
I just struggle to see him finding Sacramento as the place to be after denying comparable roles in Charlotte, Chicago, Denver, and Milwaukee.
Simon is currently listed V.P. of Basketball Operations and Assistant General Manager of the Miami Heat and could very well end up being promoted alongside current General Manager Andy Elisburg (who has been with Miami since 1988) when inevitably Pat Riley decides to call it quits.
If the Kings could pry him away, it would be a cause for celebration, it just seems as though Adam Simon is content with his current role and potential future in his hometown of Miami.