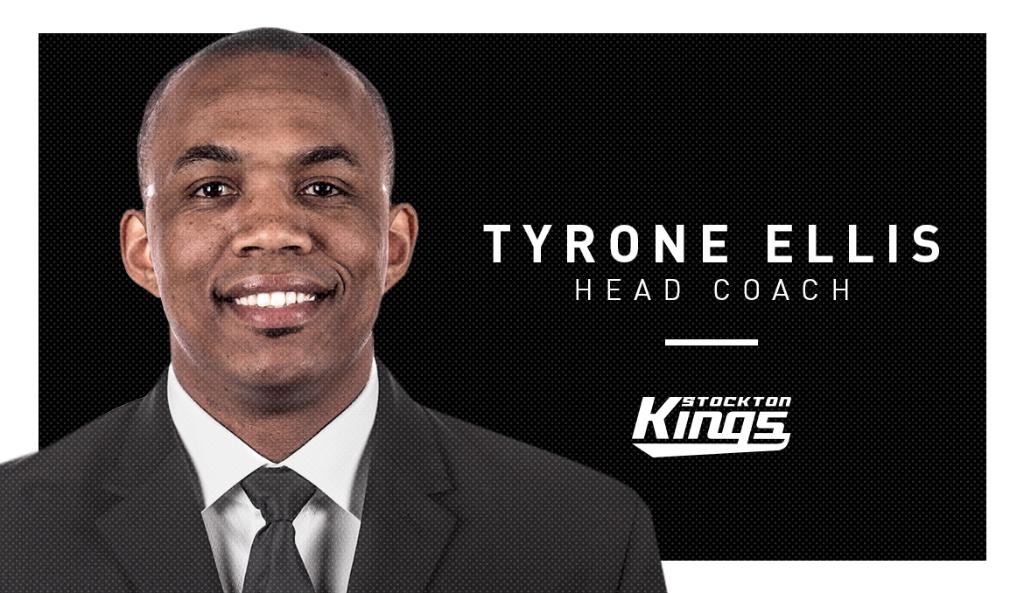 Editor's Note: Our own Sanjesh Singh and Tim Maxwell started the "Watching the Tape" podcast on the Be Heard Platform last week, where they use the film and numbers to give their thoughts and insights on the Sacramento Kings. In their most recent episode they interviewed Ty Ellis, who spent the last few seasons coaching the Stockton Kings.
On the second episode of the Watching the Tape on the Be Heard Platform, Stockton Kings head coach Ty Ellis joined to discuss a variety of topics.
The Orlando bubble comprised many former Stockton players that Ellis stayed in contact with, such as Gabe Vincent in Miami and Wenyen Gabriel in Portland, and Ellis talked about his conversations about one player in particular: DaQuan Jeffries.
"Obviously I was encouraging him to keep on doing it, but also reminding him of some of the things we talked about," Ellis said. "I was still coaching."
Ellis said he reminded Jeffries of some defensive stances they practiced, such as the square stance which keeps your stance closed and harder to penetrate. Ellis praised Jeffries' athletic abilities to hone the stance which will make him a better defender.
We also talked about the culture Ellis developed while in Stockton. Stockton has been one of the top teams in the G-League over the last two seasons since Ellis was named head coach, and he credits a large part of that to the culture.
"If I'm on the floor wiping down sweat on both of my knees, [the players] would think 'how many coaching staffs are doing that'?" Ellis said.
"If we have seven turnovers in practice, we stop and we run," Ellis said. "I said we, not just them, the coaching staff, we run too. Whenever I say we, I'm really serious about we and [the players] saw that from day one."
Ellis also provided insight into coaching behind the scenes. Fans can see what happens on the sidelines on television, but there's so much more we don't have intel on once the cameras stop.
"The game is a show," Ellis said. "You can't use the game to create the culture. The culture is done in training camp off the court...when I'm getting to know every player."
Ellis said that if a player realizes that a coach only cares about their talent, the coach will lose the player. A coach has to be hard in training camp and ease up later, rather than doing the opposite which would set the foundations for a shaky culture.
We also discussed Ellis' thoughts on the recent G-League furloughs, which involved General Manager Anthony McClish, Assistant GM Drake U'u and lead trainer Katie Babcock.
Ellis said he was "disappointed" and "disheartened" that he lost his position back in June, whereas other G-League head coaches still have their jobs.
The episode ends with a segment discussing our favorite candidates from the list of potential GM interviewees.
You can listen to the full episode below or whichever platform you consume your podcasts: