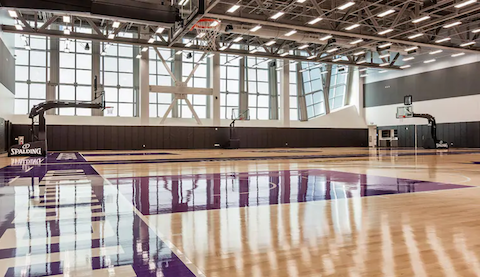 The Sacramento Kings have officially identified and requested permission to interview six GM candidates, according a report from The Athletic's Sam Amick and Shams Charania.
The list, according to the report, includes the following candidates:
Timberwolves executive vice president Sachin Gupta, Heat assistant general manager Adam Simon, Nuggets GM Calvin Booth, Pelicans GM Trajan Langdon, Rockets assistant GM Monte McNair and former Hawks GM Wes Wilcox.
There's a lot on this list to be excited about. Sachin Gupta has assistant GM experience with multiple teams and is a CBA expert. Adam Simon is a draft expert who began is career as an intern with the Heat in 1995, rose through the ranks, and has been learning directly under Pat Riley for years.
Calvin Booth is a former player who spent years as a scout after his playing days ended, and worked his way up to the GM job with the Denver Nuggets. Trajan Langdon is another former player turned exec, who spent years as assistant GM for the Brooklyn Nets (under Sean Marks) before going to the Pelicans to work under David Griffin. Monte McNair is an analytics guru, and heads up the analytics department for the Houston Rockets.
Wes Wilcox is possibly the least exciting name, as he last worked several years ago as an assistant GM with the Hawks before he was promoted in the wake of Danny Ferry's dismissal. Wilcox was fired by the Hawks in 2017.
Notably absent from this list is former Kings assistant GM Scott Perry.
Amick and Shams added that interviews could begin as early as this week.