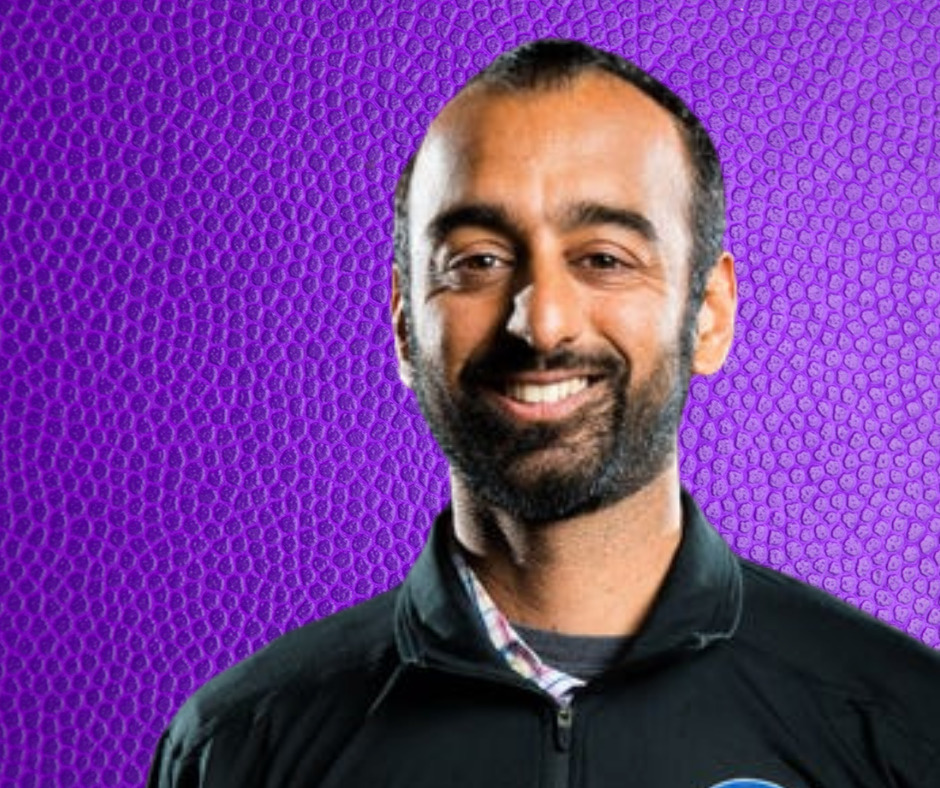 The Athletic's Sam Amick and Shams Charania provided an update on the Sacramento Kings general manager search Tuesday, including an encouraging list of current and former NBA executives they plan to formally interview over the next several weeks. One of the names on that list was current Minnesota Timberwolves Executive Vice President of Basketball Operations, Sachin Gupta.
Gupta isn't a household name in Sacramento, but he has an oddly significant connection to the Kings organization everyone should be familiar with. As a member of Sam Hinkie's front office in Philadelphia, Gupta, according to Derek Bodner of Philadelphia Magazine, was the "driving force" behind the infamous trade that sent Nik Stauskas, Jason Thompson, and Carl Landry into 76ers cap space, costing the Kings an unprotected first round pick in 2019, and the rights to swap first-round picks with the Kings in 2016 or 2017.
For a rebuilding team like the 76ers, this trade accomplished everything Gupta's organization was looking for. It was a genius use of cap space considering they had no desire to add veterans (or wins) in free agency. Instead of signing players, they used that space to take advantage of an impatient Sacramento Kings organization, and stole some valuable draft assets in The Process.
Gupta has one of the more interesting NBA executive come up stories. Shortly after graduating from MIT with a degree in computer science, he landed a job with ESPN as a software engineer. While at ESPN, Gupta was tasked with developing the Trade Machine, a staple tool among NBA journalists and diehard fans of the league. In order to make the Trade Machine run properly, Gupta had to learn every aspect of the NBA's collective bargaining agreement. Gupta was a passionate sports fan prior to the Trade Machine project, but after months of studying the CBA in unfathomable detail, he had an education every NBA front office would be smart to utilize.
Houston Rockets General Manager and Managing Director of Basketball Operations Daryl Morey already had a prior relationship with Gupta through MIT (Morey spent years working for the Celtics in Boston before Houston hired him) and when an opening in Morey's analytics department opened up, Gupta landed his first gig in an NBA front office.
It didn't take long for Gupta to transition from analytics developer to Morey's trade whisperer. According to The Athletic's Jon Krawczynski, Gupta "figured prominently" in the deal that landed James Harden in Houston, in addition to presenting Morey with different trade ideas constantly.
€œI remember I would stay up for two days straight before each All-Star break just combing through each team and coming up with several ideas for each team so Daryl was prepared,€ Gupta said.

The ideas would come from all angles. He once told Morey of one that jumped into his head while he was taking a shower. The GM liked it so much he told him €œto go get back in that shower.€
When Sam Hinkie left Morey's staff in Houston to rebuild the 76ers, he took Gupta with him. Hinkie has gone out of his way to praise Gupta at every opportunity. In Krawczynski's Gupta profile, Hinkie states:
€œHe was the driving force behind all the good ones [roster moves]. He's so well respected, you wouldn't think of doing something without asking what he thinks."
After Hinkie's run in Philadelphia met its demise, Gupta returned to Houston as one of Morey's special advisors, but this second tenure in Houston didn't last long. Shortly after Ed Stefanski took over the Pistons, he brought in Gupta for the 2018-19 season in an assistant general manager role. Gupta only spent one season in Detroit before following another Morey disciple, Gersson Rosas, to Minnesota with a promotion to Executive Vice President of Basketball Operations.
Gupta's natural next step is running his own organization, and by all accounts the Sacramento Kings would be wise to grant him that opportunity. There is no concrete track record for Gupta, as he's never been the primary decision maker in an NBA front office, but if the Kings are looking for a new school mind instead of a league retread, Gupta is near the top of that list.
There is inherent uncertainty about hiring someone that has never done the job before, but this is the pool of candidates an organization like the Kings has to consider. They aren't going to land a proven NBA winner like Daryl Morey, but they can find the next one, and according to everything you'll find published on Sachin Gupta, he has that potential.