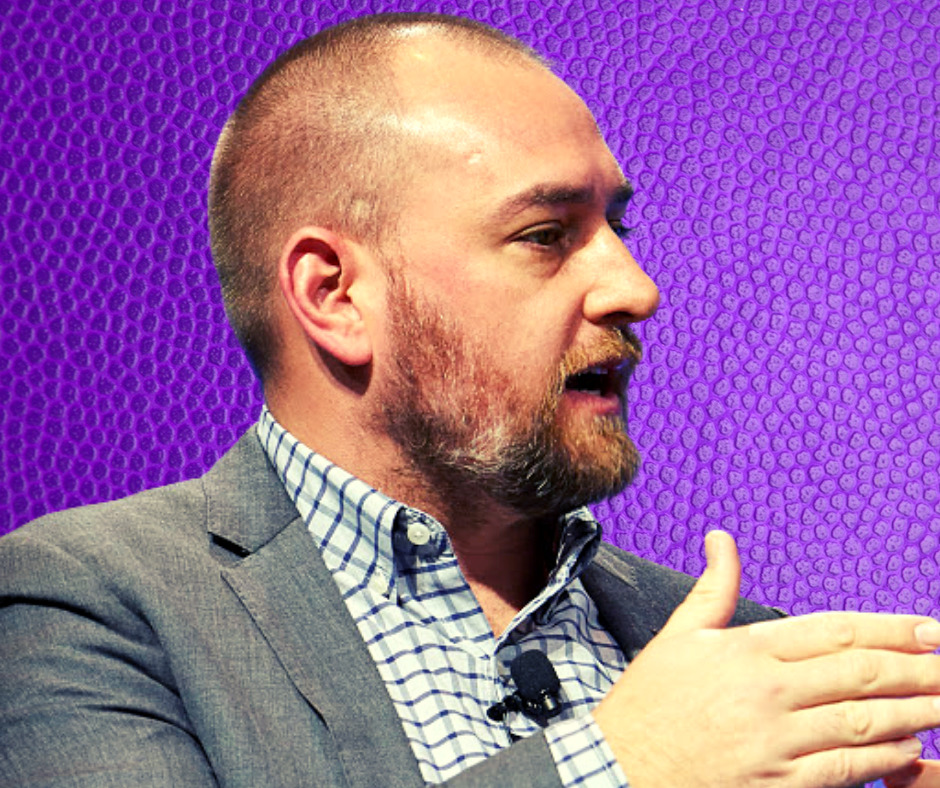 The Sacramento Kings have commenced their search for a new general manager by requesting interviews with potential candidates. Sam Amick and Shams Charania of The Athletic named six executives the Kings have interest in and one of them is Monte McNair, current assistant GM of the Houston Rockets.
Let's start by diving into McNair's personal background:
Native of Oak Park, California

Played football at Princeton University

Majored in computer science

Worked as a researcher at STATS LLC in 2006
Here's a recap of McNair's NBA experience:
Daryl Morey, current Houston GM, brought McNair to his staff in 2007 as a senior analyst.

After almost six years, McNair was promoted to Director of Basketball Operations in 2013

Promoted to Vice President of Basketball Operations in 2015

McNair was promoted to assistant GM, his current role, in 2018
€œMonte has been absolutely critical to the success of the Rockets over his long tenure,€ Morey said in the press release of McNair's recent promotion. €œHis unique combination of analytical skills and ability to work with our coaching staff was a key driver in our record breaking season last year."
According to the press release, McNair is "involved with all avenues of player evaluation, including trade, free agency, and the draft. Over the past four seasons, McNair has worked closely with the coaching staff to provide on-court strategy and analysis along with opponent preparation."
The key takeaway I get is collaboration. Though not a GM, McNair inserted himself into multiple departments in order to build a team that could compete as well as getting involved with the games itself. It's not surprising that Morey gave McNair significant praise about the team's success.
So if McNair had a say in these decisions, let's review the notable transactions Houston made from the time McNair became VP of Basketball Operations to now:
2015-16:
Re-signed Patrick Beverley and Corey Brewer

Acquired Ty Lawson and a 2017 2nd round pick for Pablo Prigioni, Joey Dorsey, Nick Johnson, Kostas Papanikolaou and a 2016 1st round pick. The four players Houston dealt weren't crucial to their rotation.

Signed Marcus Thornton and Jason Terry

Signed Montrezl Harrell to a multi-year contract. Harrell played 39 games with Houston and spent time with the Rio Grande Valley Vipers as well

Exercised team option on Clint Capela to extend his contract

Acquired Josh Smith, draft rights to Sergei Lishouk and cash for the draft rights to Maarty Leunen

Marcus Thornton and Ty Lawson were placed on waivers and became free agents.

Michael Beasley signed a multi-year contract

Drafted Chinanu Onuaku and Zhou Qi in the second round
2016:17:
Renegotiated James Harden's contract to extend him

Signed Eric Gordon, Nene and Ryan Anderson to multi-year deals

Traded Beasley and a TPE to Milwaukee for Tyler Ennis

Exercised team option on Clint Capela to extend his contract

Traded Tyler Ennis and the draft rights to Brad Newley to the Los Angeles Lakers for Marcelino Huertas and a TPE. Huertas was placed on waivers two days later.

Traded K.J. McDaniels to Brooklyn for cash and a TPE.

Traded Corey Brewer and a 2017 1st round pick to the Lakers for Lou Williams and a TPE.

Signed Troy Williams, who spent time with Rio Grande

Drafted Isaiah Hartenstein and Dillon Brooks in the second round

Acquired DeAndre Liggins, Ryan Kelly, Tim Quarterman, Darrun HillIard and Shawn Long from multiple teams for cash

Acquired Chris Paul from the L.A. Clippers for Beverley, Sam Dekker, Harrell, Hilliard, Liggins, Lou Williams, Kyle Wiltjer, a 2018 1st round pick and cash

Acquired Jarrod Uthoff from Dallas for cash and a TPE.
2017-18:
Re-signed Nene and Troy Williams and signed P.J. Tucker to a multi-year deal. Luc Richard Mbah a Moute also signed a new deal.

Signed Danuel House but waived him shortly after

Signed Gerald Green to a contract in December

Signed Joe Johnson to a contract in February

Waived Troy Williams and shuffled through multiple two-way deals with other prospects

Drafted De'Anthony Melton in the second round

Acquired the draft rights to Vince Edwards from Utah for cash
2018-19:
McNair is promoted to assistant GM

Signed Michael Carter-Williams, James Ennis, Carmelo Anthony and Bruno Caboclo in free agency. They waived Caboclo shortly after

They re-signed Green, Capela (who was a RFA) and signed Paul to an extension as well

Traded Onuaku, cash and second round swaps to Dallas for the draft rights to Leunen, who they had earlier.

Traded Anderson and Melton to Phoenix for Brandon Knight and Marquese Chriss

Edwards and Gary Clark became two-way contracts

Signed Clark to a multi-year deal, allowing them to bring back House on a two-way contract

Waived Qi after multiple years spending time in the G-League

Signed Austin Rivers in December, Kenneth Faried in January

Acquired a 2020 second round pick (MEM owned) from Chicago for Carter-Williams and cash.

Traded Carmelo Anthony, draft rights to Jon Diebler and cash to Chicago for the draft rights to Tadija Dragicevic

Traded Ennis to Philadelphia for a swap of 2021 second round picks

In a three-team deal with Sacramento and Cleveland, Houston sent out a 2020 second to SAC and Knight, Chriss, a 2019 first round pick and a 2022 second round pick to Cleveland. Houston acquired Wade Baldwin IV, Nik Stauskas, Iman Shumpert and a 2021 second round pick (MIL owned)

Traded Baldwin IV, Stauskas, draft rights to Leunen and a 2021 second round pick (MIL owned) to Indiana for cash and multiple TPEs
2019-20:
Acquired Russell Westbrook for Chris Paul, swaps of 2021 and 2025 first round picks, a 2024 1st round pick and a 2026 first round pick

Signed House, Rivers, Green to new deals

Tyson Chandler, Ben McLemore and Anthony Bennett were signed. Bennett would be waived soon after.

Extended Gordon's contract

Signed Thabo Sefolosha later on

Involved in a four-team trade that saw Houston send out Capela, Nene, Green and a 2020 1st. Houston acquired Robert Covington, Jordan Bell and Golden State's 2024 second rounder.

Traded Bell to Memphis for Caboclo and swapped 2023 second rounders.

Signed Jeff Green, DeMarre Carroll, David Nwaba and Mbah a Moute to contracts. Waived Hartenstein.
I didn't include every single move, but Houston was definitely busy throughout every season trying to build a roster around Harden. The extent of McNair's involvement with all these moves are not known, but he played a significant part in assembling the unique small-ball roster in Houston.
Houston has made it to the conference semifinals in each of the last four seasons and though they haven't hurdled the final barrier to make it to the Finals yet, they've built a team that can compete. Before the Kings can even engage in playoff talk, a team that can compete for a spot is the first priority.
Questions to consider:
Since McNair has been with the Rockets for almost 13 years, will he stay loyal to a team that has been loyal to him? Or will he chase this opportunity to be the lead decision maker?

Houston hasn't drafted in the first round for a while. Can McNair make the right picks?

Will McNair be allowed to expand his involvement into other roles like he did in Houston?

How much was McNair involved with the moves listed above?
Vivek Ranadive hasn't lived up to the NBA 3.0 idea he brought up a while back, but the innovative mind of McNair could be something to seriously consider. With Trajan Langdon already withdrawing from the search, someone like McNair who hasn't held a GM role could be worth watching more closely.
Extra links:
https://www.thedreamshake.com/2017/3/6/14808806/rockets-vp-monte-mcnair-james-harden-daryl-morey
https://www.thedreamshake.com/2016/3/13/11211858/2016-houston-rockets-mit-sloan-sports-analytics-conference-monte-mcnair