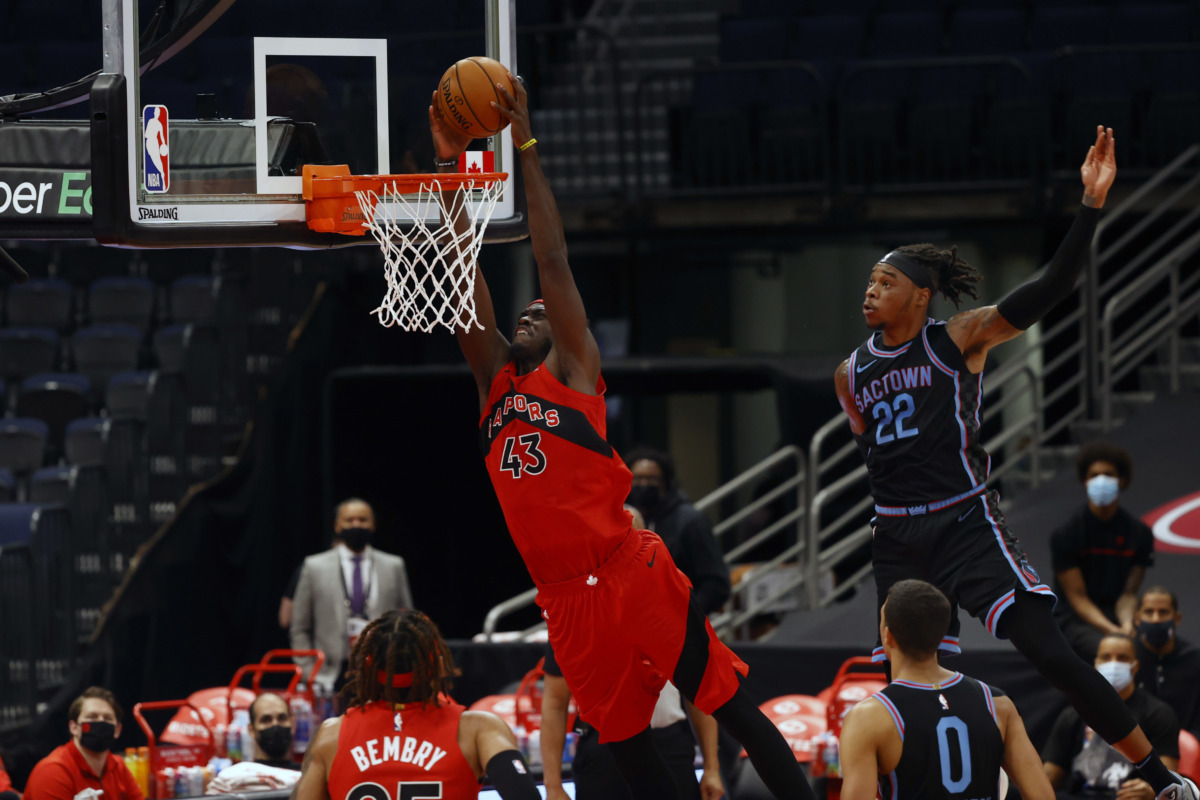 We're roughly 24 hours into NBA free agency, and the Kings have already made several maneuvers to re-tool their roster and push for the playoffs next season. Monte McNair retained veteran wing Moe Harkless and starting center Richaun Holmes, and even brought back our old pal Alex Len to add to Luke Walton's growing center depth following the somewhat perplexing Tristan Thompson acquisition. It's been a busy week in Sacramento, and it's only Tuesday.
Despite all the activity, Monte McNair's work is far from over. McNair has talked about aggressively pursuing impactful moves that would drive the Kings deep into the playoff conversation, and we just haven't seen that particular transaction yet. Retaining Holmes was essential, and Len is a massive improvement over Hassan Whiteside, but this roster as currently constructed is far from a playoff lock in the Western Conference.
We know the Kings have already made a play for Ben Simmons, but considering Philadelphia 76ers President of Basketball Operations Daryl Morey's outrageous asking price, it's hard to imagine the Kings landing Simmons unless Morey starts negotiating in reality.
Another former All-Star that is supposedly on the trade block is Toronto Raptors forward Pascal Siakam. The Athletic's Sam Amick joined Deuce Mason and Morgan Ragan on The Deuce and Mo Podcast Tuesday afternoon, and revealed that the Kings "definitely have interest" in Siakam:
The Kings have definitely have interest in Pascal Siakam, according to @sam_amick.

Full podcast with him:
AUDIO: https://t.co/SG08bSNU4B
Video: https://t.co/KHSUz8PxIW pic.twitter.com/UIRR8azzTJ

— Deuce Mason (@DeuceMason) August 3, 2021
Siakam underwent surgery in June to repair a torn labrum in his left shoulder, and if his recovery goes according to plan, he's expected to miss at least the first month of the 2021-22 NBA season. Despite Siakam's injury status, he is precisely the kind of player Monte McNair and the Kings should be targeting.
We'll see if the Kings have enough to pry Siakam out of Toronto, but the fit in Sacramento makes a ton of sense. The Kings currently have a crowded backcourt and could certainly use a long-term solution at power forward after reports that Marvin Bagley's days with the Kings are likely numbered. Sliding in Siakam next to Holmes to go along with some of the depth signings McNair has already made this summer could finally pull the Kings out of their 15-year playoff drought.
If Siakam is on the move, he's not going to be cheap, and the Kings will be facing some tough competition to land the All-Star forward. But if McNair is going to take his big swing for the fences this summer, doing it for Pascal Siakam makes as much as you're going to find.