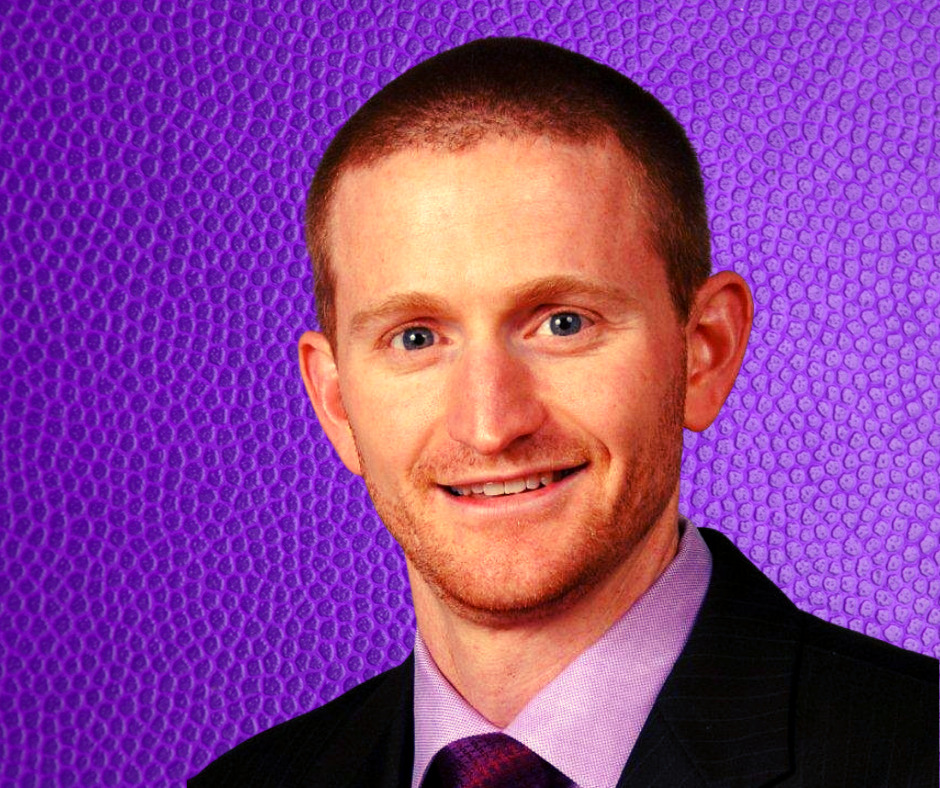 Four named candidates remain in the Sacramento Kings search for a new general manager: Sachin Gupta, Calvin Booth, Monte McNair and Wes Wilcox.
We've profiled Gupta, Booth, and McNair previously, so let's dive into Wilcox's resume in the NBA:
Wilcox began his NBA career as a scouting and video intern for the Miami Heat in the 2001-02 season. The now-New Orleans Pelicans hired Wilcox as a full-time video coordinator the following season.
The following season saw the Cleveland Cavaliers hire Wilcox as an advanced scout. Wilcox held five different roles in six seasons with Cleveland. He started as an Advanced Scout and became a College Scout the next season (2004-05). The next year, he became a Pro Personnel Scout (2005-06).
In the 2006-07 season, Wilcox joined the team on the sidelines as an Assistant Coach until the 2008-09 season when he was the Director of Player Personnel for Cleveland. During this season, he was also GM of the Cavs G-League team, the Canton Charge.
In 2012, the Atlanta Hawks hired Wilcox to be an Assistant GM, where he stayed in that role until 2015. That year, he was promoted to GM of Atlanta and held that role until 2017. Wilcox resigned after saying a racially insensitive comment; he's been Atlanta's Special Advisor since resigning.
Let's dive into the notable transactions Atlanta made starting in 2012 when Wilcox became an assistant GM:
2012-13:
Atlanta trades Marvin William's to Utah for Devin Harris

Joe Johnson is dealt to Brooklyn. Atlanta received Jordan Farmer, Anthony Morrow, Johan Petro, DeShawn Stevenson, Jordan Williams, cash, swaps for 2014 and 2015 first round picks and a 2017 second round pick. Farmar would be waived.

Signed Lou Williams to a multi-year deal

Acquired Kyle Korver from Chicago for cash

Traded Willie Green to the Los Angeles Clippers for the draft rights to Sofoklis Schortsanitis

Signed Ivan Johnson and Anthony Tolliver

Traded Morrow to Dallas for Dahntay Jones

Traded a 2013 second round pick to Golden State for Jeremy Tyler and cash. Tyler would be waived shortly after

Draft: Dennis Schröder 17th overall, Shane Larkin 18th overall, Raul Neto and James Ennis in the second round. However, the draft rights to Larkin would be traded to Dallas for the draft rights to Mike Muscala and Lucas Nogiera, Jared Cunningham and cash
2013-14:
Re-signed Jeff Teague who was a RFA

Claimed Gustavo Ayon on waivers

Signed DeMarre Carroll to a multi-year deal

Acquired Antawn Jamison and cash from the Clippers for the draft rights to Cenk Akyol. Jamison would be waived shortly after

Draft: Adrien Payne 15th overall and Edy Tavares in the second round

Traded a 2015 second round pick to Milwaukee for the draft rights to Lamar Patterson

Acquired John Salmons and a 2015 second round pick from Toronto for Lou Williams and the draft rights to Nogiera
2014-15:
Acquired Thabo Sefolosha, the draft rights to Georgios Printezis and cash from Oklahoma City for the draft rights to Schortsanitis

Signed Kent Bazemore to a multi-year deal

Traded Payne to Minnesota for a conditional 2018 first round pick

Draft: Kelly Oubre Jr. 15th overall but traded him to Washington for the draft rights to Jerian Grant, a 2016 second round pick and 2019 second rounder. Marcus Eriksson and Dimitros Agravanis were taken in the 2nd round

Acquired Tim Hardaway Jr. from New York for the rights to Jerian Grant
2015-16:
Acquired Tiago Splitter from San Antonio for draft rights to Printezis and a conditional 2017 second rounder

Signed Justin Holiday to a multi-year deal

Traded Holiday and Shelvin Mack to Utah and Chicago in a three-team deal. Kirk Hinrich came to ATL

Signed Kris Humphries to a contract

Draft: DeAndre' Bembry 21st overall and Isaiah Cordinier and Kay Felder were taken in the second round
2016-17:
Moved Jeff Teague to Indiana in a three-team deal that saw ATL acquire the draft rights to Taurean Prince

Signed Dwight Howard to a deal

Traded Korver to Cleveland for Mike Dunleavy, Mo Williams, cash and a conditional 2019 first round pick

Traded Mo Williams and cash to Denver for the rights to Cenk Akyol

Acquired Ersan Ilyasova from Philadelphia for Splitter, swap rights for 2017 second round picks and a 2017 2nd rounder (MIA owned)

Acquired a conditional 2017 second rounder from Phoenix for Mike Scott, rights to Akyol and cash

Claimed Jose Calderon on waivers

Wilcox became a Special Advisor in May
Wilcox recently interviewed with the Chicago Bulls, and the Detroit Pistons also considered him for their search, so his name has been floating around more than one opening.
There's no doubting Wilcox's experience; He's certainly qualified and has years of promotions to back that up. He's also been an analyst for NBATV, for what that's worth. However, his comments I highlighted earlier definitely leave a stain on his profile, though that hasn't stopped teams from having interest.
Atlanta posted a 91-73 record before Wilcox's resignation but much of those wins came in his first season as GM.
Questions to consider:
Is he the right person to hire in today's political and societal climate? If he's said that comment in public, what has he said that's not publicly documented? It's a bad look that his top articles are about resigning due to his comments.

Wilcox only had one draft as the main GM. Can he make the right picks for a team that can only get high profile talent from the draft?

Is he a better candidate than Gupta or McNair?
Extra Links:
https://www.google.com/amp/s/www.sbnation.com/platform/amp/2019/6/30/19914069/how-does-nba-free-agency-work-preview-2019-wes-wilcox-interview
https://networthheightsalary.com/wes-wilcox-bio-wife-family-and-other-facts-you-need-to-know/
https://www.google.com/amp/s/www.nba.com/amp/hawks/wes-wilcox-talks-hawks-draft-picks
https://www.peachtreehoops.com/2017/2/22/14701244/atlanta-hawks-paul-millsap-trade-rumors-wes-wilcox