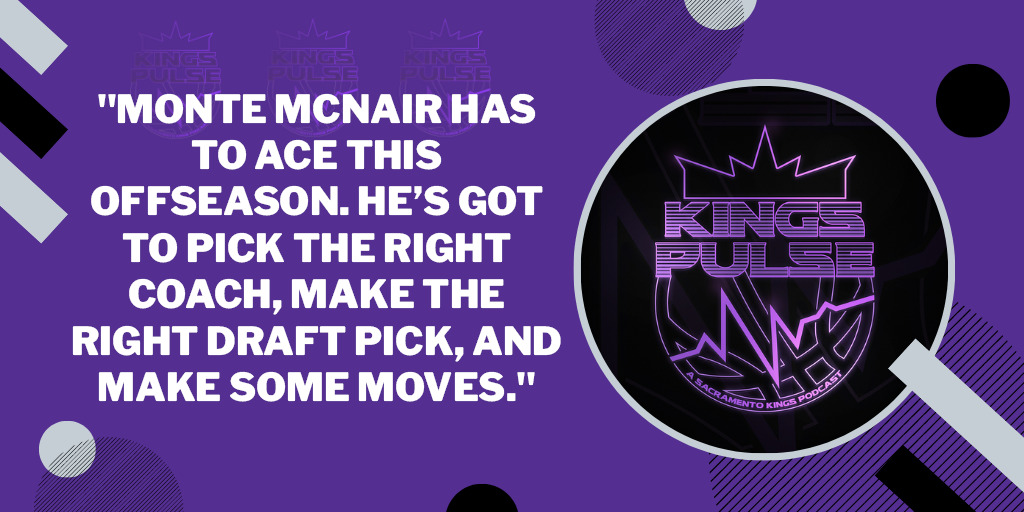 As the Sacramento Kings' season winds down, we had our old friend/Kings Pulse OG Richard Ivanowski on the pod to discuss Monte McNair's first season as the Sacramento Kings' General Manager. We discussed our mutual disappointment of letting Bogdan Bogdanvoic leave for the Atlanta Hawks - since coming back from a knee injury in March, Bogi is averaging 17.7 points, 3.8 rebounds, 3.7 assists, 47% shooting, and 44% from deep.
We also discussed Monte's uninspired free agency period, and talked about how much credit McNair deserves for drafting Tyrese Haliburton. We ended the conversation with a debate of how optimistic or pessimistic we are about McNair moving forward.
We also discussed the Kings' loss to the Golden State Warriors and their win over the Dallas Mavericks. We talked about Tyrese Haliburton's elite 4th quarter against the Warriors (which Brenden covered in depth in an article) and discussed what we hope to see from Haliburton in these games with De'Aaron Fox sidelined for health and safety protocols. Haliburton's high-usage performance against the Warriors showcased new levels of aggression from the rookie, something we should very much hope continues in these next few games. We also chatted about Richaun Holmes' return to offensive excellence, and the play of Chimezie Metu and Damian Jones, who may both be making a case for roster spots next season.
How do you evaluate Monte McNair's first offseason as general manager? Do you trust him moving forward? Let us know in the comments!
The Kings Pulse podcast is available on all major listening platforms.