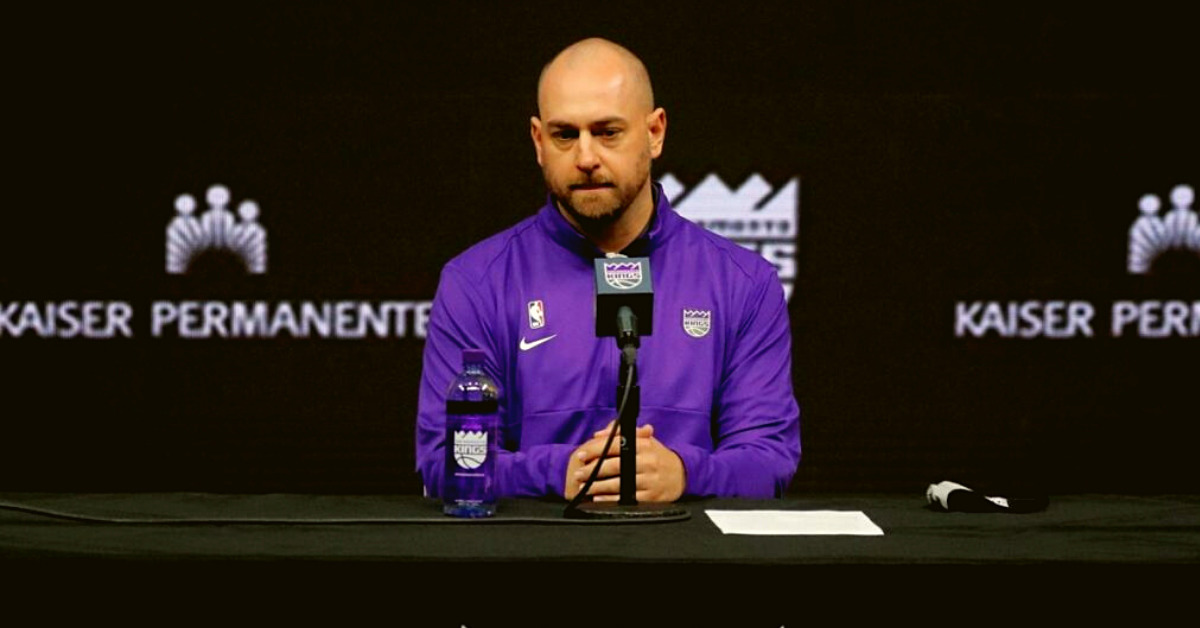 Welcome to The Kings Herald Think Tank! We've gathered you all together as one of the smartest (even Rob!) and most well-payed (note: there is no pay) Kings-centric think tanks to ever (we're the first one, I'm quite confident) exist!
Today, we'll be tackling the monstrosity of failure that is the Sacramento Kings and this past season. In 2007, the team missed the playoffs for the first time in several years, winning 33 games, and this season and 15 lottery picks later, the squad is on pace to win...33 games. And that's why we need your (very underpaid) help!
Feel free to grab a bagel and coffee as we get started. No sir, that's definitely not a two-way mirror in the back of the room, and Matina definitely isn't standing behind that glass watching your every move. Anyway, let's get started!
Our question today is simple: what specific moves would you make to fix the Sacramento Kings? What needs to happen in the next three to six months to reshape this organization into a contender? To get your thinking juices flowing, I'll kick off the session with a proposal, so feel free to add your thoughts, criticisms, and alternate plans.
If you take a look here at the flipchart (Hey, I'm a corporate trainer, what did you expect?), the first and most obvious step for the Kings is to fire Luke Walton and hire a competent replacement, of which there are many available. Once that's done, Monte McNair must do everything in his power to shed the guys who can't or won't play defense, namely Marvin Bagley and Buddy Hield.
With those obvious decisions out of the way, the front office must make a call regarding Richaun Holmes, but that call should be pretty binary. If Holmes can be-resigned for their early bird rights, approximately 4 years, $48 million, he's welcome back. If another team with cap space outbids Sacramento, thank you for your service and good luck on the rest of your career.
Finally, and perhaps the most important decision outside of the coaching hire, is what to do with this roster moving forward. Do we rebuild through the draft, do we continue with the depth chart as currently assembled, or do we push for wins right now?
Frankly, this team needs to win, and they need to win quickly. They're losing games, they're losing time, and they're losing fans. It's time to try something this franchise hasn't tried in 15 years of losing - trade for a winning player. Not an over-the-hill veteran with championship experience, not a solid scorer - a player who will help win games, right now. That's a star. That's Brandon Ingram or Bradley Beal or Domantis Sabonis, or whoever else becomes available. That means likely sacrificing the 2021 first rounder, as well as other assets and draft picks, to acquire an All-Star or fringe All-Star contender.
That's how I would fix the Sacramento Kings. What about you?