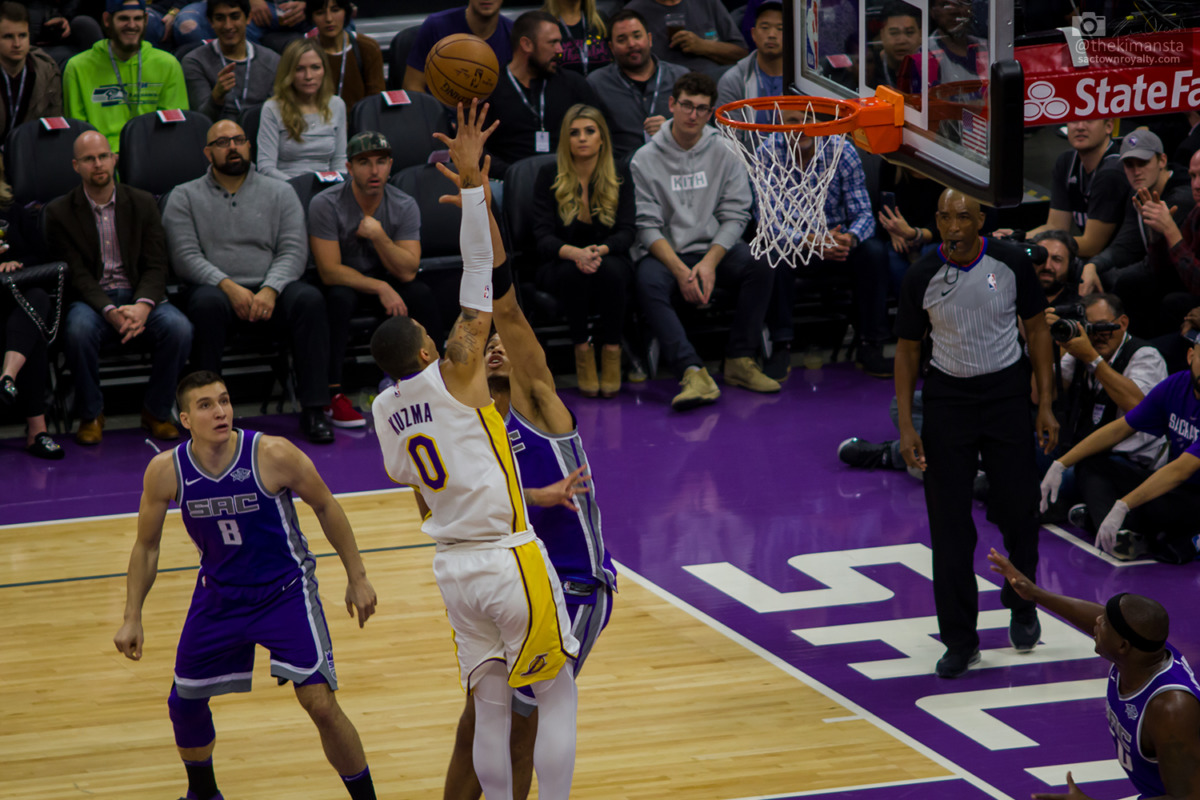 Earlier this week, Shams Charania of The Athletic reported that the Milwaukee Bucks would be a strong suitor for Sacramento Kings restricted free agent Bogdan Bogdanovic in the offseason. With a sign-and-trade being the only realistic way for the Bucks to acquire Bogdanovic. With few attractive, young assets or first round picks in Milwaukee's asset cupboard, compensation in a deal would likely come down to second-year shooting guard Donte DiVincenzo and matching salaries. The concept of dealing Bogi for a not so young, not so proven rookie-scale player may feel a bit familiar, as the Kings and the Los Angeles Lakers engaged in some sort of failed trade talks centered around a Bogdanovic-Kuzma swap last February.
Those two potential options spark an interesting, theoretical, and wholly meaningless debate in made-up trade scenarios. DiVincenzo, known for his perimeter defense, will turn 24 in January, while Kuzma, known for playing for the Lakers, recently turned 25. Neither player put up astounding numbers last year:
| | | | | | |
| --- | --- | --- | --- | --- | --- |
| Player | PPG | RPG | APG | FG | 3P |
| DiVincenzo | 9.2 | 4.8 | 2.3 | 45.5 | 33.6 |
| Kuzma | 12.8 | 4.5 | 1.5 | 43.6 | 31.6 |
Kuzma and DiVincenzo are also paid similarly, with Kuzma making $3.5 million next year, and Donte ranking in just over $3 million. However, Kuzma will enter restricted free agency one season sooner in 2021, while DiVincenzo won't see his next payday until 2022-2023.
Just for fun on a Saturday morning, and with the full knowledge that likely neither of these scenarios will come to pass, who would you prefer to build a trade package around, Donte DiVincenzo or Kyle Kuzma?