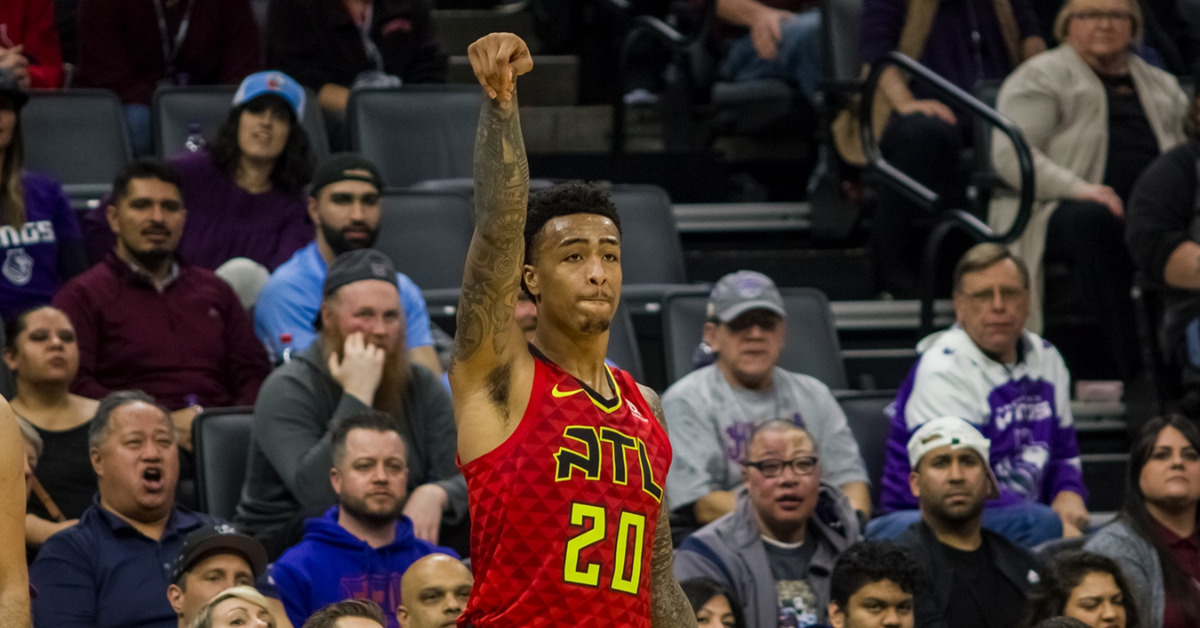 The NBA trade deadline is Thursday, March 25th. With that deadline rapidly approaching, The Ringer's Kevin O'Connor has a new column with a smorgasbord of rumors to satiate our appetites. The headline rumor, at least for Sacramento Kings fans, is that the Kings may be interested in Atlanta Hawk big man John Collins.
From KOC:
League sources say Atlanta is receiving significant trade interest for John Collins from the Celtics, Kings, Mavericks, Pistons, and Timberwolves. The Hawks want one young player and a first-round draft pick to make a deal, or a package of similar value such as multiple first-round picks.
Aside from the mention that Sacramento might be interested, there's not much else on the Kings front. We don't know what players the Hawks would be asking for, or which players the Kings would be willing to part with, although the accepted belief of that anyone other than Fox and Haliburton are available for the right price.
From the Kings perspective, it's not surprising that the Kings would kick the tires on a talented 23-year-old. Collins would fit the timeline of building around Fox and Haliburton. The concern with trading for Collins is just that he'll be a restricted free agent this summer and is trying to get a max deal. He reportedly turned down a $90 million extension with the Hawks.
It's hard to imagine the Kings giving up the package the Hawks are reportedly asking for, but it's unclear if any team will meet Atlanta's asking price. Will Atlanta budge on their return, or would they risk a matching decision on a large RFA offer sheet?
Speaking RFA offer sheets, KOC's article also mentions the Hawks could be looking to trade Bogdan Bogdanovic. Kings GM Monte McNair declined to match Atlanta's offer sheet this summer. It's not going to look good if, even after Bogi missed significant time with an injury, the Hawks were still able to flip Bogi for assets after a few short months.