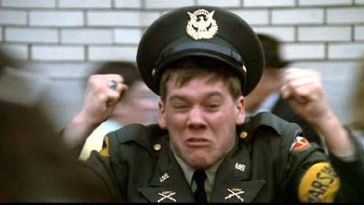 It's official. The Sacramento Kings have declined to match the Atlanta Hawks' offer sheet and will lose Bogdan Bogdanovic for nothing.
I've spent the last several days of the opinion that the Sacramento Kings should match the Hawks offer. It was my belief that the Kings should match and the explore trade options for Bogi. Sure, there would be a no-trade clause for the first year, so the Kings would need to find a deal Bogi liked. Sure, there would be a trade kicker so the Kings would need to either convince Bogi to waive it (giving up money he would rightfully be owed) or convince the receiving team to provide (Kings All-Star) Cash Considerations to offset the extra cap cost. But my belief was that the Kings should not allow a player of Bogdanovic's caliber to leave for nothing. Get something in return, for gosh sake.
So why am I not mad that the Kings did the exact opposite?
I think the Kings should have matched and sought a deal, but I also understand why the Kings didn't do that. It's not what I would have done, and based on an informal reading of Twitter over the last few days it isn't the choice that most cap experts, analysts, or fans would have made. There's wisdom in the masses, but does that automatically mean the Kings got this wrong? Maybe, maybe not.
The reason I'm not angry is that I believe this was Monte McNair's decision. I believe he's smart enough to consider the various paths forward and that he made the decision he felt best aligned with his vision for the Kings.
I know we Kings fans have been through a lot. We've been told to be patient so many times before that I don't fault anyone who is tired of being patient. Hell, I'm tired of being patient. But I'm willing to be patient if there appears to be a clear path forward. And I believe McNair has a plan.
In fact, I think it's the plan many of us argued for, myself included. The Kings need to reset around De'Aaron Fox's timeline. Hopefully that includes Marvin Bagley as well. It includes Tyrese Haliburton.
You know who isn't on Fox's timeline? Bogdan Bogdanovic.
Again, the Kings could have kept Bogi and then tried to trade him, but trading him in the first year would have required Bogi's approval and maneuvering around a trade kicker. Impossible? Absolutely not. Easy? Absolutely not.
What has Monte McNair talked about since he got here? From his introductory press conference to his unofficial statements via Woj tonight, McNair has talked about flexibility. The flexibility to make moves swiftly when the opportunity arises.
The roster we see now isn't going to be the roster after the trade deadline. I've never felt more confident about a Kings prediction. I think McNair will aggressively seek to trade Buddy Hield, Harrison Barnes, Cory Joseph, and Nemanja Bjelica. He might not be able to trade all of them. It would be incredible if he did. Bjelica and Joseph will be gone next offseason either way. Bjelica is an expiring contract and CoJo has only a small guarantee next season, both could be appealing for contenders at the deadline. Barnes and Hield will be harder to move, and I don't think McNair will move either for anything less than what he considers a fair value.
Which brings me around to Buddy Hield. In the justification for not matching, Woj said the Kings wanted to focus on the "young core of Fox, Bagley and Hield". I've seen Kings fans getting upset at Hield's inclusion as part of the "young" core. But this inclusion seems calculated and smart to me. That's McNair putting it out publicly that Buddy Hield is a key part of the Kings core. That's going to make Buddy feel valued. Buddy is back in the starting lineup. Buddy will have an opportunity to thrive again. And that should rebuild his value, to the point where the Kings could trade him for value.
Could all of this blow up in McNair's face? 100%. We're Kings fans, we know that rebuilds can fail. But it seems like McNair has a clear plan to re-center this roster around De'Aaron Fox for the long term. The Kings will probably lose a lot of games this season. But wait until you start reading Bryant's draft previews for this upcoming class. It's a class full of true superstar potential. The exact type of class you want to have a high pick for.
I don't know if this rebuild will be any different from the last 5 tries. But I see a plan, and I think the plan makes sense. I'm willing to give McNair a little longer, even if I disagree with some of the moves in the meantime. This isn't to say anyone needs to agree with me, to each Kings fan their own opinion. But I see experienced professionals executing a plan, and I'm willing to see how it plays out*.
*Unless we sign Hassan Whiteside, in which case we march on Golden 1 Center with pitchforks and torches