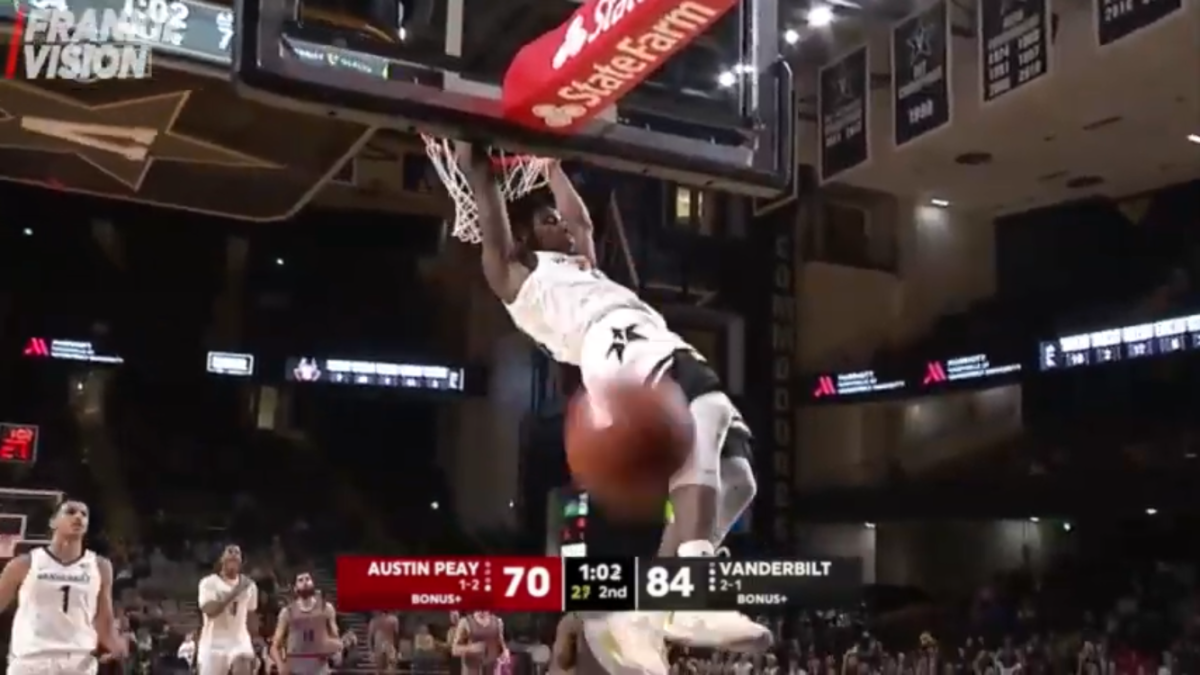 The Sacramento Kings aren't talented enough to overthink the 2020 NBA Draft. In my first 2020 Draft Big Board last week, I argued that the Kings should draft the best player available (BPA) at each of their four picks and be done with it; position and fit are secondary to talent, especially in a volatile draft class. That said, the Kings biggest positional need has pretty much remained the same for a decade; can he play small forward?
Bogdan Bogdanovic and Buddy Hield are the Kings second and third best players, respectively, but both are size challenged at the 3 spot. Meanwhile, Harrison Barnes played more at power forward than small forward this past year, per Cleaning the Glass. Luckily for the Kings, I think this is a sneakily solid class of wings and forwards.
Deni Avdija and Isaac Okoro are lottery locks, while Devin Vassell, Saddiq Bey, Patrick Williams, and Josh Green all deserve consideration for a late-lottery selection on my Big Board. The top-end draft talent in this draft class is weaker than normal, which would probably leave these guys selected later in a normal draft class€"but that's more an indictment on the top of the draft. Assuming the Kings' selection remains in the late lotto, every one of Vassell, Bey, Williams, or Green would offer up talents the Kings rebuild could really use.
Another wing who should be in that conversation is Aaron Nesmith, a 6'6€ sophomore out of Vanderbilt. Sam Vecenie of the Athletic released a 60 player mock on Wednesday($) and selected Nesmith for the Kings at No. 12. Vecenie noted the Kings need for wing help, and said that many evaluators across the league have Nesmith as the No. 2 wing in the class.
(Side note: Vecenie's coverage of college basketball and the NBA Draft is a Tier 1 reason to have an Athletic subscription. His coverage of the draft is second to none.)
It isn't hard to make the case for Nesmith. The 20 year old was having a statistically absurd shooting season at Vanderbilt before a foot injury in January ended his campaign. Nesmith shot 52.2% from deep with over 8.2 attempts per game, and proved he could hit shots both off the dribble and off the catch. Per Synergy, Nesmith shot 54.2% on catch-and-shoot shots in the halfcourt, and was the most efficient C&S player among D1 players last season with 50 or more such possessions. Of all of the wings and forwards I mentioned earlier, Nesmith is in my book the best shooting prospect. He's an insane movement shooter who could provide a ton of gravity at the next level.
I'm not as high on the rest of Nesmith's offensive game. While Vanderbilt didn't ask him to be much of a secondary playmaker, Nesmith attempted 16 field goals per 40 minutes, but averaged just 1 assist. That certainly can't continue for a modern NBA wing. And while I wouldn't call him a high-end defender in the same vein as Okoro or Vassell, Nesmith was engaged defensively across most of the games I've watched, and his extra-long wingspan (reportedly 6'10€) gives him range as a help-defender.
For some quick highlight scouting, Nesmith's second half explosion against Okoro and the Auburn Tigers from January is worth watching. He shows off both his shooting touch (and a bit of luck) against a top-tier defense squad, while also flashing some solid help defense moments.
With the Kings three 2nd round selections, Vecenie mocked Duke center Vernon Carey Jr. at No. 35, Kentucky guard Immanuel Quickley at No. 43, and Gonzaga forward Killian Tillie at No. 53.
Carey's strength, size, and low-post skill led to great success at Duke€"17.8 points, 8.8 rebounds, and All-ACC honors€"but his lack of range on offense, coupled with real defensive limitations, make him a poor fit on both ends in the modern NBA landscape. I had Carey Jr. as No. 30 on my Big Board last week, but after watching some other big men on my watch list, I won't have him in the first round of my next update.
Quickley, the 2019-20 SEC Player of the Year, averaged 16.1 points per game last season while shooting 40.9% from deep and 92.3% from the line. His ability to hit shots off the dribble and off the catch was key to Kentucky's spacing, considering the Wildcats were a pretty poor shooting team. But as Vecenie notes, the big concern about Quickley is what he can provide outside of his shot; the 6'3 guard averaged just 2.3 assists per 40 minutes. That wasn't his job for the Wildcats, who relied on Tyrese Maxey and Ashton Hagans to run the offense while Quickley provided spacing, but Quickley will have to provide value beyond his shot to stick in the NBA. That said, it would be fun to see the Kings select a speedster from Kentucky to back up their speedster from Kentucky.
Finally, I've been a longtime fan of Killian Tillie, despite my collegiate allegiances (Saint Mary's!). He sits 20th on my Big Board, although I expect most rational decision makers will have him much lower. The big question for Tillie's NBA success is simple: can he stay healthy? Tillie has flashed 1st-round-level talent for three seasons now, but he's suffered numerous leg injuries and played just 39 games over the last two years. Still, he's an excellent deep shooter, sinking 44% of his career threes while also providing heads-up, high-IQ team defense. Considering the Kings have three 2nd round picks, gambling on Tillie's talent would be a smart decision.