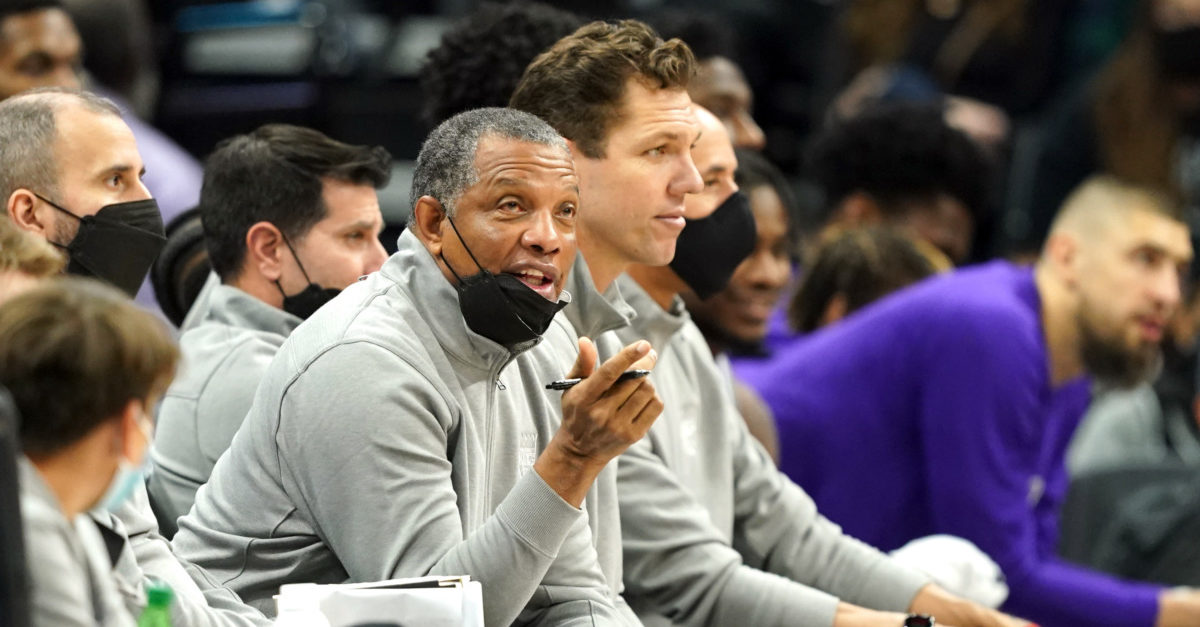 Sacramento Kings general manager Monte McNair addressed the media Sunday following reports that he fired head coach Luke Walton.
McNair confirmed the firing, that Alvin Gentry is now the interim coach and that Rico Hines, who he said has great energy and a connection with the players, will move to front of the bench. As for his reasoning for the decision to let Walton go, he repeatedly referenced the 5-4 start to the season and how the team was playing well and could have been even better; how the team hasn't been able to get back to that over the last 8 games; and also discussed wanting to play faster.
The last stretch of games is not where McNair wants to be and said this team has the talent to get back to where it was at the start of the season. And "the question became what's the best way to move forward, and that's my job at every point of the season and after last night [loss to the Utah Jazz] that was the conclusion."
That conclusion was certainly about the recent stretch, but also a little more.
"It's a results-based business, but I think it's more of what can we do to get this thing back on track? I think offensively we've played fast at times, but I want us to play even faster. I think we could be the fastest team in the league with De'Aaron [Fox], Tyrese [Haliburton], the rest of the guys that we have," he said. "Defensively, we've shown some improvement, but we have to be able to finish possessions. We have to be able to get off the floor on the defensive end and get into our offense and we have to finish games. Like I said, we were 5-4, but felt like we could have even been better and then during this 1-7 stretch we had a couple of games that we let slip through so I think those are things we'll continue to focus on, and that Alvin will address, along with his staff, to the players."
McNair acknowledged that everyone has to be better and included himself, the players and other coaches in that. The question many fans have is why do this now and not the end of last season?
"I addressed that at the end of last year, our decision at the time, and then my job is coming into this season to continue to evaluate, and did that after last night's game and this was the decision to be made," he said. "The start to the year was a lot of what we were hoping for and really thought it could have been even better and I think we saw a lot of the things that we thought this team could do, but these last 8 games was a change."
McNair talked about Gentry's wealth of experience and how he has done a "great job at many different spots," and that the players, who were briefed on the decision, "remain confident."
"We all know we have to get out of this 1-7 stint that we've had, but I think there's a belief in that locker room, I have belief in that locker room and talking with Alvin and the rest of the coaches they do too. So, no doubt that we'll get out of there and I think the guys are excited for tomorrow," he said.
Prior to the Kings, Gentry most recently served as head coach for the New Orleans Pelicans (2015-20). He also was head coach with the Miami Heat (1995), Detroit Pistons (1997-2000), Los Angeles Clippers (2000-2003) and Phoenix Suns (2008-2013). Over his coaching career he has a record of 510-595 (.462).