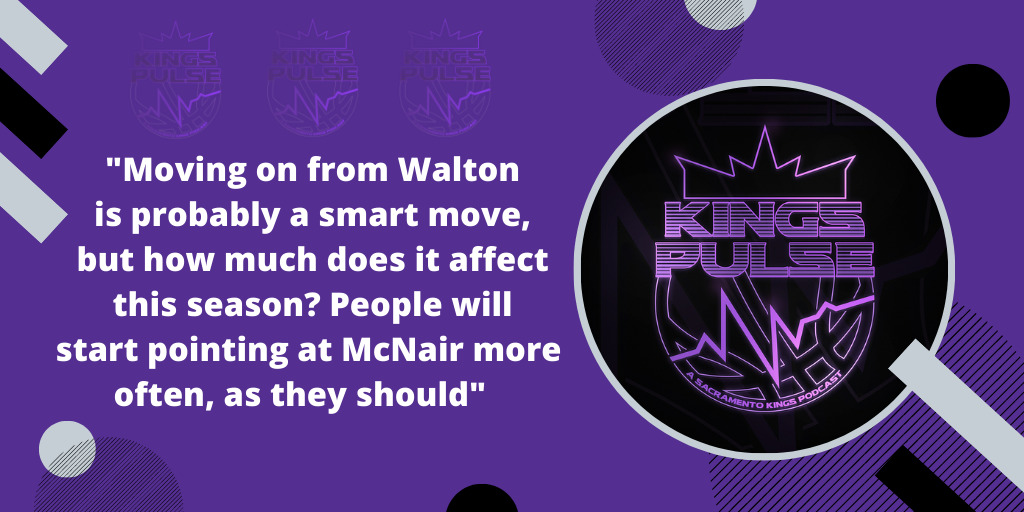 With a full night to digest the news that Luke Walton has been fired as head coach of the Sacramento Kings, I shared my thoughts on the situation.
This episode goes through my variety of thoughts on the decision while including the moments from Monte McNair's press conference that was most notable.
The beginning couple minutes is spent talking about what went wrong during Luke Walton's tenure - specifically focused on how this season went downhill so so fast. Maybe a "players-coach" is just not the best way to optimize this group of personalities? Dave Joerger was starting an upwards trajectory...
There were two key takeaways I had from McNair's press conference and I spend some time talking about each of those during this episode. Those audio clips were included in the episode for you to hear for yourself and build your own opinions.
Walton being fired was understandable, and probably a smart move. BUT, the Sacramento Kings issues go much deeper than just the head coach that was in place. Monte McNair is going to start getting some fingers pointed his way if the team continues to struggle, and he deserves to.
The roster construction is wacky. There are so many guards, a variety of one-dimensional specialists, the lack of wings of obvious, and there is a clear void of playmakers after De'Aaron Fox and Tyrese Haliburton. It did seem like McNair presented his theory on where the team with this roster can find a clear strength that has not been identifiable throughout the first 17 showings.
Alvin Gentry was promoted to be the interim head coach in place of Walton. I went through some of Gentry's extensive coaching history which included three other interim jobs and an underwhelming amount of playoff appearances. Also, I explain why I'm hesitant to believe that Gentry taking the place of Walton will truly make a difference this season. I hope I'm wrong.
🚨 NEW EPISODE 🚨

🔘Brief recap of what went wrong during Walton's tenure
🔘Is this single change enough?
🔘Does Alvin being in charge alter anything?
🔘"We can be the fastest team in the league"
🔘Notable clips from Monte McNair's press conferencehttps://t.co/QSMLmHeIaj pic.twitter.com/R4hwOlZXKN

— Kings Pulse (@Kings_Pulse) November 22, 2021
Also included in this episode is:
Why the Doug Christie rumor is so concerning
Do more moves need to be made this season?
A few potential head coaching candidates this next offseason
Could Gentry be more than an interim?
The Kings Pulse podcast is available on all major listening platforms.