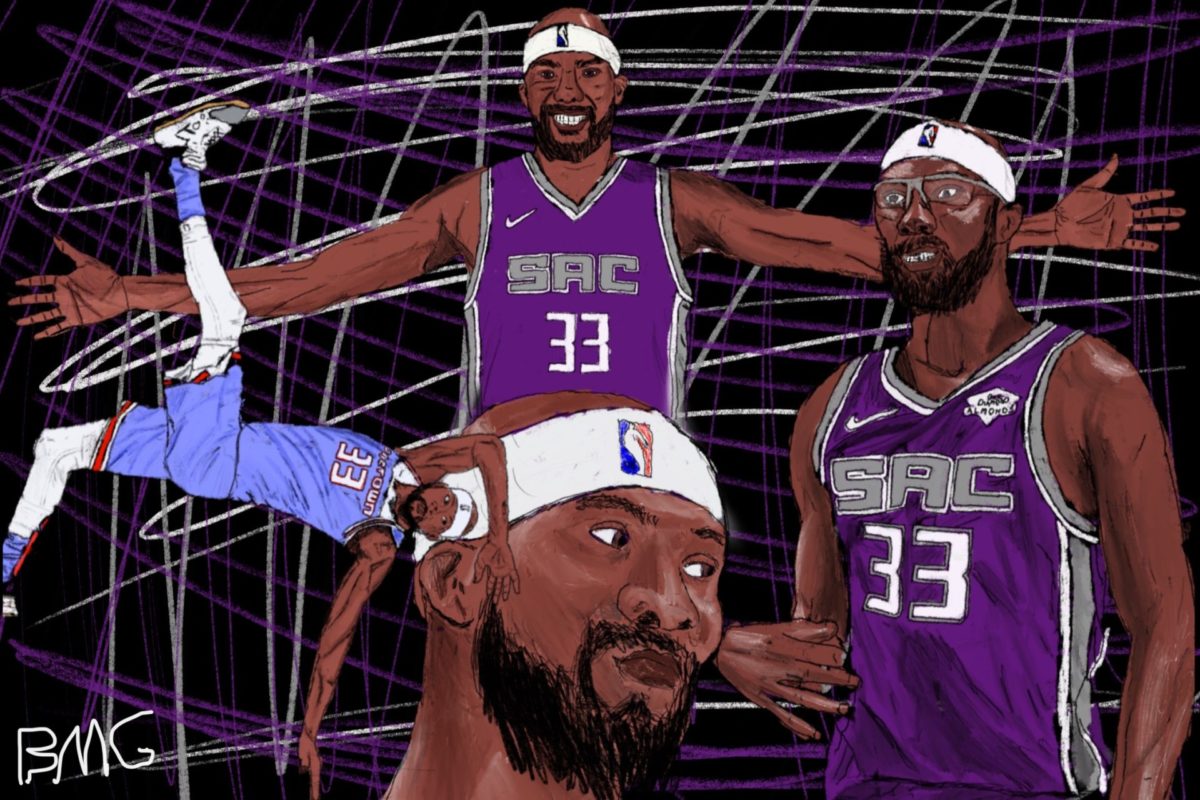 As players prepare their bodies for the NBA season to resume late July, fatigue and fitness will become huge factors in games. Though rotations will vary per team, all of the squads competing in Orlando will need every player to be ready at moment's notice.
The Kings currently have 14 of 15 roster spots filled, allowing them to sign one more player. Two-way players are expected to be allowed to join their respective teams as well, granting rosters to hit a maximum capacity of 17 players.
Sources: The NBA is planning to allow teams to bring up to 17 players per roster (including two-ways) into the resumed season. Previous estimate was 15-player limit.

— Shams Charania (@ShamsCharania) June 11, 2020
Kyle Guy and DaQuan Jeffries will likely join Sacramento on the trip to Orlando, but there's an opportunity for the squad to fill up their roster by signing one more player. Though the pool isn't filled with mesmerizing talent, there are some options that could fill that gap nicely.
Teams can only sign players that were signed to NBA/G-League deals this year or a previous year, according to The Athletic's Shams Charania.
Players who have signed an NBA/G League deal this year or a previous year are expected to be available to sign in restarted season -- making Jamal Crawford or JR Smith eligible, sources tell @TheAthleticNBA @Stadium. https://t.co/v6Ntr4pb2t

— Shams Charania (@ShamsCharania) June 11, 2020
Guards
Trey Burke: The 27-year-old guard might be the best available PG to sign, with close contention of who comes next in this list. Burke's NBA career has been pretty steady to this point, despite a production drop in his time with Philadelphia this season. He's currently a free agent that can definitely come in and give you 5-10 solid minutes behind De'Aaron Fox and Cory Joseph. Just last season, Burke averaged 10.9 points, 2.7 assists and shot 35% from three. Burke takes care of the ball, makes good decisions and plays well off the ball, too. For someone who'd be asked to play minimal minutes (if the squad is at full health), Burke would be a solid player to have.
Isaiah Thomas: In terms of a notable name backed with talent, Thomas is one of the few available players that if signed, would entice many to watch. Thomas' journey in the NBA has been nothing short of incredible, though recent injuries have unfortunately plagued him. Our own Tim Maxwell took a deep dive on why the Kings should make this move and there's no disagreement from me. Thomas could bring extra playmaking and three-point shooting to the table. You can never have enough of those. Thomas isn't the same MVP-caliber player he once was, but the Kings may be better suited with Thomas as the third PG than Yogi Ferrell or potentially, Kyle Guy.
Tyler Johnson: One of the more strange stories in recent NBA memory revolves around the former Phoenix Sun point guard. Johnson was once the subject of a lucrative $50 million deal after one season in Miami in which he put up career bests in points (13.7), rebounds (4.0), assists (3.2), steals (1.2) and minutes (29.8) all off the bench. Miami eventually traded Johnson to Phoenix where Johnson managed to remain productive in the 13 games he played following the trade. This current season, however, saw the 6'3€ guard fall off the face of the planet. After averaging 5.7 points, 1.7 rebounds and 1.6 assists on 38% shooting and 29% from three, Phoenix cut him. Sacramento hasn't proven to be the place for one to revive their career, but as far as backup point guards go, maybe Johnson can regain some confidence in a new environment. He's also a 35% 3P shooter for his career and that could prove to be useful if he finds himself again.
Honorable mentions:
Jamal Crawford: I don't see the Kings signing the 40-year-old guard for the upcoming eight games, but his offense would most definitely be a spark. He proved he could be a spark off the bench in his last season in the league, but his defense would kill the Kings. For a team that doesn't have many adequate-to-elite defenders, it's something you can't afford.
Tim Frazier: The 6'0€ guard gained popularity after a career-high year with New Orleans in the 2015-16 season, but it's been an up-and-down roller coaster since then (not a fun roller coaster either). Frazier last played with Detroit this season, but didn't produce leading to his release. If he couldn't stand out in Detroit, it's hard to see him with the Kings.
Isaiah Canaan: If G-Leaguers are able to get signed, Sacramento won't have to look farther than Stockton. Canaan played for the Stockton Kings this past season and made noise, but it wasn't noticeable. The 29-year-old guard brought a veteran presence to the young Stockton roster and performed admirably on the court, averaging 21.4 points, 6.1 assists and 3.8 rebounds while shooting 43.6% overall and 41.5% from three. It's not completely clear how G-League players can be signed for the season's resumption, so that's why Canaan is here.
Wings/Forwards
Corey Brewer: The Kings' biggest need with their open roster spot is a wing. Naturally, the free agent pool for wings is dry. The Kings could look for an improvement over Ferrell, but in today's landscape wings are as important as ever. You know what you get with Brewer, you just never know how'll you get it. He'll put his body on the line for anything if his team will benefit from it and with so much at stake in every single game when the season resumes, that's the kind of player the Kings should be looking for. He'll chase down a guy for a block, plummet to the ground after a hard fall and continue playing as if nothing happened.
Iman Shumpert: If the pool of wings had more depth to it, Shumpert probably doesn't make this list. If the Kings want to maximize the roster spot they have left, they need to pick for talent. Though Shumpert exceeded expectations as a three in Dave Joerger's scheme, he eventually came back to earth. If Shumpert were to be signed, it would clearly be for a vocal leader that would lighten up the locker room. Shumpert's on-court ability can easily be found elsewhere, not to mention the Kings already have Kent Bazemore off the bench. Jeffries is another guy who can be what Shumpert was on the court and he's already on the roster so it would be wiser to look elsewhere. But you can't deny that his presence in the locker room could be worth the open spot. The Scores is Here Part Two?
Allen Crabbe: Following the massive $75 million deal given to him by Brooklyn, Crabbe's production decreased every season as injuries plagued his ability to stay on the court. His play the last two seasons have taken a massive downfall and it's hard to see him bouncing back in the limited time he'll have if he's signed. But when healthy, Crabbe gave you great shooting from beyond the arc. However, Sacramento would benefit more by signing a lengthier wing than Crabbe, who mainly guards the two and three. It's best if the Kings look elsewhere.
Honorable mentions:
Robert Franks: Sticking with a Stockton product, Franks featured in 14 games with the team before the coronavirus shut the season down. The 6'9€ product from Washington State mainly guarded the four and five in the G-League because good size is difficult to find. However, Franks could be effective as a guy who can defend the three and four while being productive on offense. With Stockton, Franks averaged 15.6 points, 6.4 rebounds and 1.6 assists while shooting 50.3% from the field and 39.6% from deep. If Franks is eligible to be signed, he might be my second favorite wing option behind Brewer.
Luc Mbah a Moute: The 33-year-old forward dealt with some injuries last season with the Los Angeles Clippers that prevented him from playing more, but could be someone the Kings look at for defense. The 6'8€ forward won't be asked to be a reliable offensive presence, but Mbah a Moute's NBA reputation has been carved out on the defensive end of the floor.
Isaiah Pineiro: Another local option could be the 6'7€ forward who played in Stockton this season as a rookie. Pineiro also featured for Sacramento in the Summer League. For Stockton, he averaged 9.7 points, 4.9 rebounds and 1.6 assists on 44.3% shooting. He tried to develop a deep shot, but it never really materialized as he averaged a clip of 32.4% on 1.7 attempts a game.
Bigs
DeMarcus Cousins: The Kings don't need a big as they're healthy now, but if Cousins is ready and interest is mutual, it's difficult to neglect the idea of Boogie in a Kings uniform again. If an offer is made to Boogie, I'd want him to sign 9/10 times, the one time being a move to sign a wing instead. Boogie's health has become a concern over the last few seasons but if he feels ready, it would be the most fun signing to be made, though not necessary if the Kings want to address their main need. Let the debating begin.
Jordan Bell: The former Golden State Warrior is still a raw prospect waiting for the right opportunity. He's never panned out with the three teams he's played for in three seasons, but there's definitely untapped potential in the 25 year old. Bell could be effective as a high energy big that can run the floor and catch lobs and is one of the better emergency bigs on the market. Health hasn't been a major concern for Bell, but finding the right environment is. One could argue that if he couldn't produce with the Warriors, then he'll never evolve but I'd still give him a chance.
Amir Johnson: I don't see the Kings going with the 33-year-old big man, but Johnson has enjoyed a long NBA career as a solid rebounder and defender. He last played for Philadelphia last season and his rim protection has dramatically decreased, but if there's anything still left in his tank, Johnson could provide some minutes as a big defensive presence in the paint.
Honorable Mentions:
Eric Mika: Again, if Stockton players that aren't two-ways are allowed to be signed then the Kings can bring up Mika to the roster for the second time this year. Mika is one of the best big men in the G-League, averaging 18.8 points and 12 rebounds for Stockton this season. If you need an emergency big, then giving the local guy a shot would be worth it.
Dragan Bender: Teams still seem to have interest in the former 4th overall pick, especially the Warriors where Bender last played. But other teams have their eyes on the 7'0€ center, so I wouldn't be surprised if he's one of the players signed to a deal quickly. Bender is still 22 and at that age with the talent he's shown, it may be rewarding to see if he can live up to his draft status at some point, though I don't see it in Sacramento.
Tyler Lydon: Lydon's initial signing with Sacramento remains a surprise to me, though the Kings seemed to like his ability to stretch the floor and hit threes at a good rate. Lydon never worked out in Sacramento, but because he was surprisingly inked to a deal before, they could replicate that again for another go.
***
The Kings need to utilize this roster spot wisely and efficiently as the extra body will be extremely beneficial if the season resumes. A wing should be the main priority, but I could see the Kings looking for an upgrade to the third PG spot too. Nonetheless, keep your eyes peeled on who takes that last roster spot. It may very well be someone I didn't include.