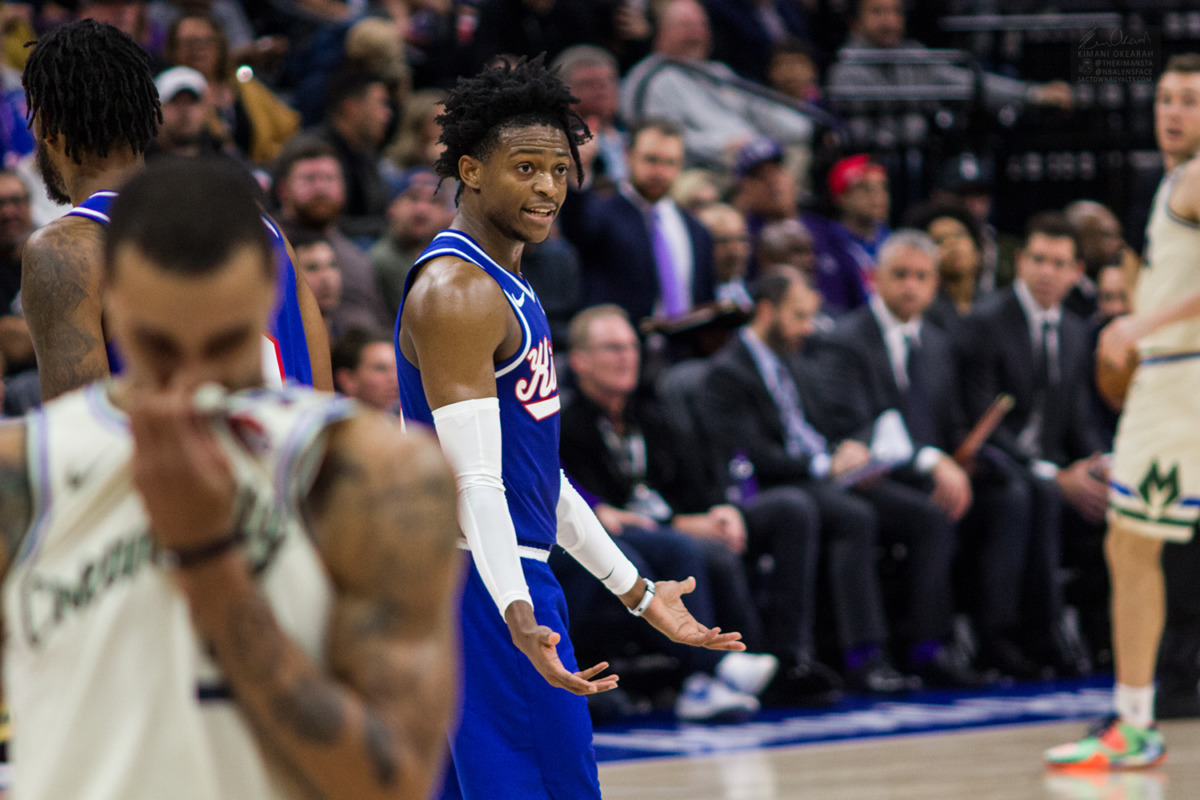 For the 15th season in a row, the Sacramento Kings aren't likely to be very good. But even knowing that, I struggle to enter the season truly pessimistic about the team.
The Kings performance in the Bubble four months ago - not to mention an insanely talented and deep Western Conference - likely puts a playoff birth as a near-unassailable hurdle. But does anyone truly expect the Kings to make the postseason? Monte McNair enters his first season with a ton of challenges and questions, but also with unset expectations. Vlade Divac's grand design netted a single proven franchise pillar in De'Aaron Fox, a ton of question marks, and the 12th pick for McNair to use on Tyrese Haliburton.
Meanwhile, nearly the rest of the West got supercharged; between title hopefuls (Lakers, Nuggets, Clippers), contenders (Mavericks, Jazz, Blazers), once-contenders with stars (Warriors, Rockets), and blossoming rebuilds (Phoenix, Memphis, Pelicans), there's little room for Sacramento's half-rebuild. The remaining three teams - the Spurs, Timberwolves, and Thunder - are all dice rolls like Sacramento, but each squad would have a strong case against the Kings on a nightly basis. The West is a bloody gauntlet to power through, even if the world wasn't upside down.
That said, the Kings only need the 10th seed to earn a spot in the sudden-death playoff birth. Even snagging that 10th spot would be a thrill for Sacramento, because earning a record better than five of those other West teams would mean the Kings went through a massive growth spurt on both ends - the best outcome for any rebuild. I think expecting this team to make the playoffs is a beautiful and overly-optimistic daydream - but lord knows, we all deserve playoff games in Sacramento.
But even if you agree with me that the Kings will finish in the bottom three in the conference, that's not a bad outcome for this season. McNair signaled a mini-rebuild when he let Bogdan Bogdanovic go and only signed minimum-contract vets (solid though some of them are). And if McNair trades off more of the veterans and the squad lands in the bottom of the league again... the 2021 NBA Draft class looks like it can jumpstart a failed rebuild.
Oklahoma State forward Cade Cunningham is amazing, a total-package future star who will undoubtedly be top of my 2021 Big Board. Gonzaga combo guard Jalen Suggs looks like an all-around offensive nightmare and dropped 24 points, 8 assists, and 4 rebounds against Kansas on opening night. USC center Evan Mobley is a two-way anchor flashing a deep shot. Brandon Boston Jr. (Kentucky) and Ziaire Williams (Stanford) are exceptionally promising scoring wings who are navigating rocky starts for their teams. With the G League schedule still up in the air, we're still waiting on potential top-5 picks in Jalen Green and Jonathan Kuminga to get on the court. And the list only gets deeper from there - Duke forward Jalen Johnson, Tennessee wing Keon Johnson, Florida State forward Scottie Barnes, UNC big guard Caleb Love... the top end of the class looks crazy promising.
We'll have full coverage of the 2021 Draft over the next year, but as someone who thinks the best outcome for Sacramento is a harsher rebuild this season - trade the vets and play the youngsters - the 2021 class looks exactly as good as advertised. But even if the Kings end up flirting with the play-in tournament, finishing anywhere from pick 6 to pick 14 doesn't really end the Kings chances at getting a damn GOOD player.
There are certainly storylines and outcomes to worry about this season; can Marvin Bagley please stay healthy? The Kings don't really plan to start Hassan Whiteside, right? Will De'Aaron Fox prove he's really a max-level player? Can the NBA avoid the COVID mistakes of the NFL and MLB - and avoid making teams missing half their rosters play games? All worrying questions to be sure. But when it comes to the team's final record, I won't lose much sleep through either the wins or the losses in this crazy season. I'm just glad to have basketball to watch - and without true expectations, how can even a Kangz fan be disappointed?