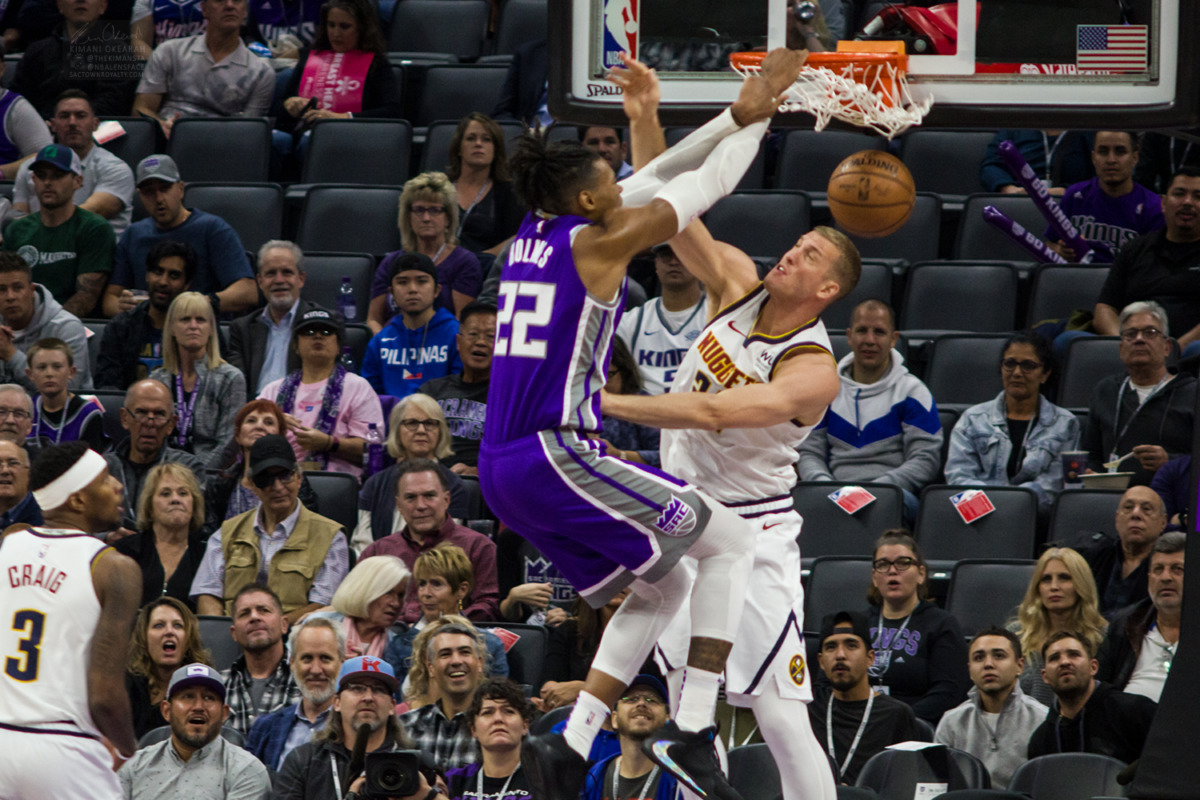 In a season full of disappointment, Richaun Holmes was one of the few bright spots for the Sacramento Kings last year. Brought in for energy and depth off the bench, Holmes quickly supplanted the disappointing Dewayne Dedmon in the starting lineup. Dedmon was signed to be a perfect complement to Marvin Bagley, someone who could stretch the floor on offense and protect the rim on defense. Unfortunately for the Kings, Dedmon regressed in a major way, and Bagley wasn't able to stay on the floor either.
Instead the Kings turned to the pairing of Nemanja Bjelica and Richaun Holmes. Bjelica provided the consistent floor spacing, while Holmes brought the energy on defense and was a deadly pick and roll partner for De'Aaron Fox and Bogdan Bogdanovic. Holmes' efficiency was near the top of the league last season, shooting 64.8% from the field and posting a team-high offensive rating of a ridiculous 131. The Kings were a flat out better team when Holmes was on the floor.
With the season set to start in a few weeks, Holmes is presumably still penciled in as Sacramento's starting center. The Kings did bring in veteran Hassan Whiteside for depth, and Marvin Bagley should be back and healthy as well.
Whiteside on paper is better at a few things than Holmes. He's a far better rebounder and shot blocker, but doesn't provide the same efficiency on offense and isn't nearly as good of a perimeter defender. He also isn't as good a fit for a fast paced transition offense.
Bagley on the other hand is someone the Kings need to play. After last season, it shouldn't be presumed that he gets a starting spot from Day 1. I could definitely see Luke Walton incorporating him slowly to get him back to game speed, but if all is good with his health, he probably will be back in the starting lineup sooner rather than later. While some believe Bagley's best long term position is at Center, I think the Kings won't opt to use him that way except in small sample sizes, at least for this year.
Bagley's fit with Holmes is not as complementary as Holmes' fit with Bjelica, but it also isn't terrible. Both would thrive in a fast paced system, and while Bagley does need the ball in his hands, Holmes does not. Holmes has also indicated that he might try to bring his range back out to the three point arc this season. He hasn't attempted a three in a game for two seasons, but in his second year with the 76ers he made 27 of 77 attempts (35.1%). Holmes also showed great touch from the free throw line last year, making 78.8% of his attempts. If he could add an outside shot to his game, the problems of fit go away for the most part.
Even if he doesn't though, Holmes still seems to be the best option for the Kings at Center. There's a case to be made that Holmes was the most impactful player on the Kings last season, even if others put up better counting stats. Regardless of whether or not Holmes starts though, he's going to bring the same energy and effort every night, and that's why Kings fans love him.