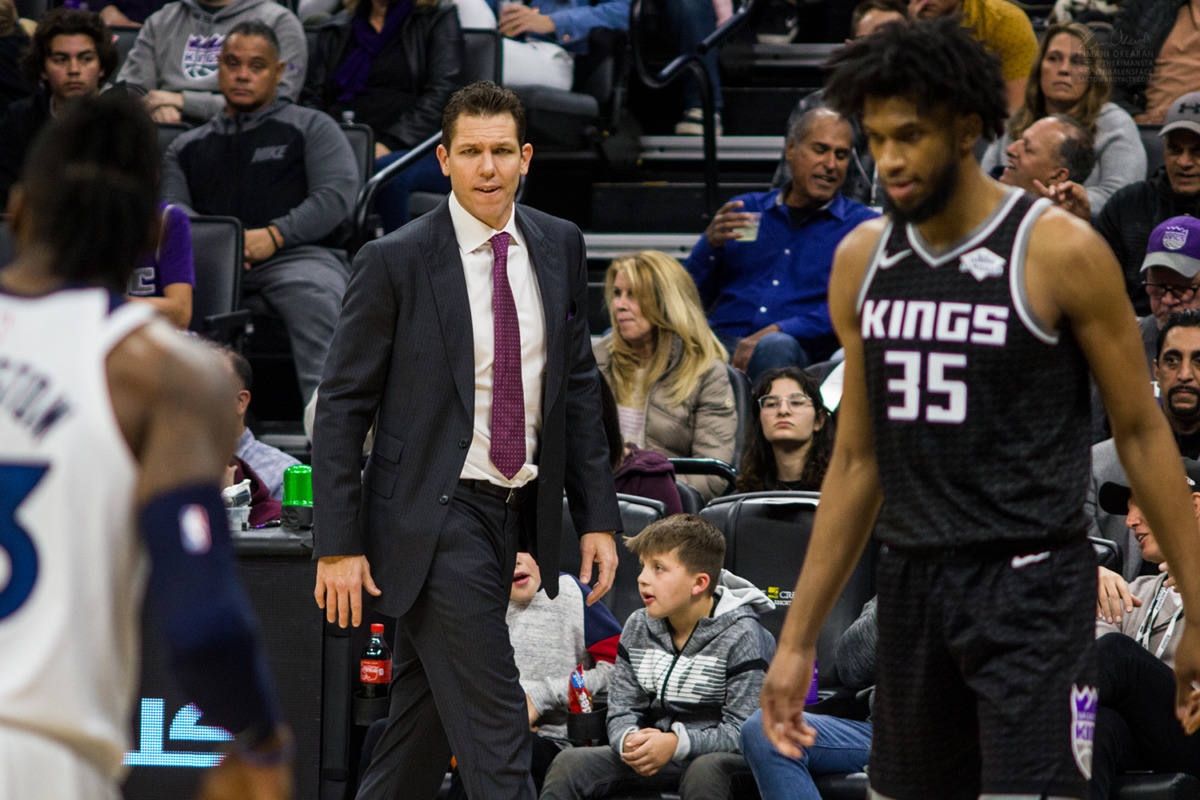 Sacramento Kings Head Coach Luke Walton said the team did not have a full roster in the arena Sunday practicing for a few reasons. One reason is the team has had some positive COVID-19 tests.
€œBefore we got back in the facility and we were going through the NBA protocols as far as the safety stuff is concerned, we had a couple positive tests. Before we opened up, those guys were put in quarantine,€ he said.
The other reason is protecting some guys from injury because they haven't played yet and there's been no five-on-five contact. Walton said some guys were held out for physical reasons because the team didn't €œfeel safe yet with the injury risk part of it.€ They did have enough guys to do some up-and-down scrimmaging, however.
Walton wouldn't elaborate on who was held out and for which of the described reasons.
€œSome of it has to do with COVID and there's so many rules right now that I'm still learning all of them and I don't want to get my foot stuck in my mouth so I'm just going to stay away from who missed for what reasons and everything else,€ Walton said.
We'll keep you updated on this as more news comes out about these positive COVID-19 tests, and who is being held out to prevent injury.
Going into the Orlando Bubble, the Kings had several positive COVID-19 tests, including Buddy Hield, Alex Len, Jabari Parker and Harrison Barnes.