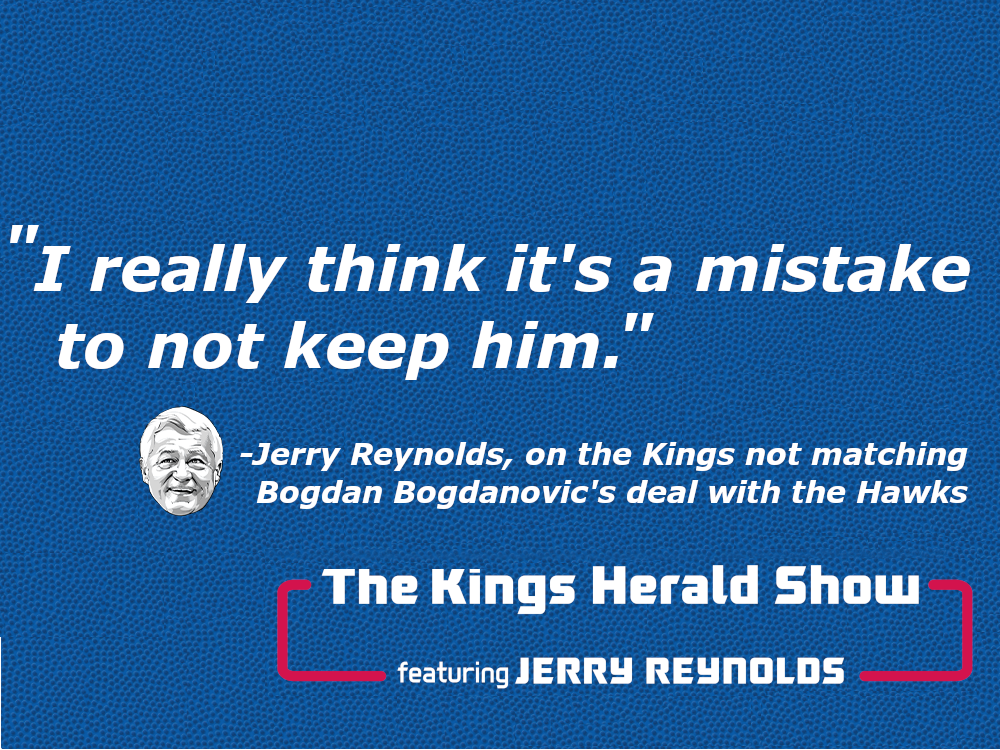 Episode 3 of The Kings Herald Show featuring Jerry Reynolds has arrived! On the podcast this week, Jerry, Will, and I go over the entire Bogdan Bogdanovic situation, review all the signings Monte McNair made in free agency, and preview what to expect in training camp and preseason.
The Kings Herald Show featuring Jerry Reynolds, episode 3:
You can find The Kings Herald Show wherever you listen to podcasts, but if we're missing a platform of your choosing, leave us a note in the comments and we'll get to work. If you want to subscribe, rate, and review the podcast on any and all platforms, that would be greatly appreciated, too.
Apple.
Spotify.
Google.
Stitcher.
In addition to our bi-weekly podcast with Jerry Reynolds, we also record a Patreon exclusive Q+A once a month where Patrons at any level can Ask Jerry Anything. The first Patreon Q+A with Jerry was posted last week. If you're a Patron, you can submit questions to us on Patreon, or post your questions for Jerry in the comments right here in this post. Lastly, you can sign up for our Patreon here.
Thanks for listening! See you back here in two weeks.