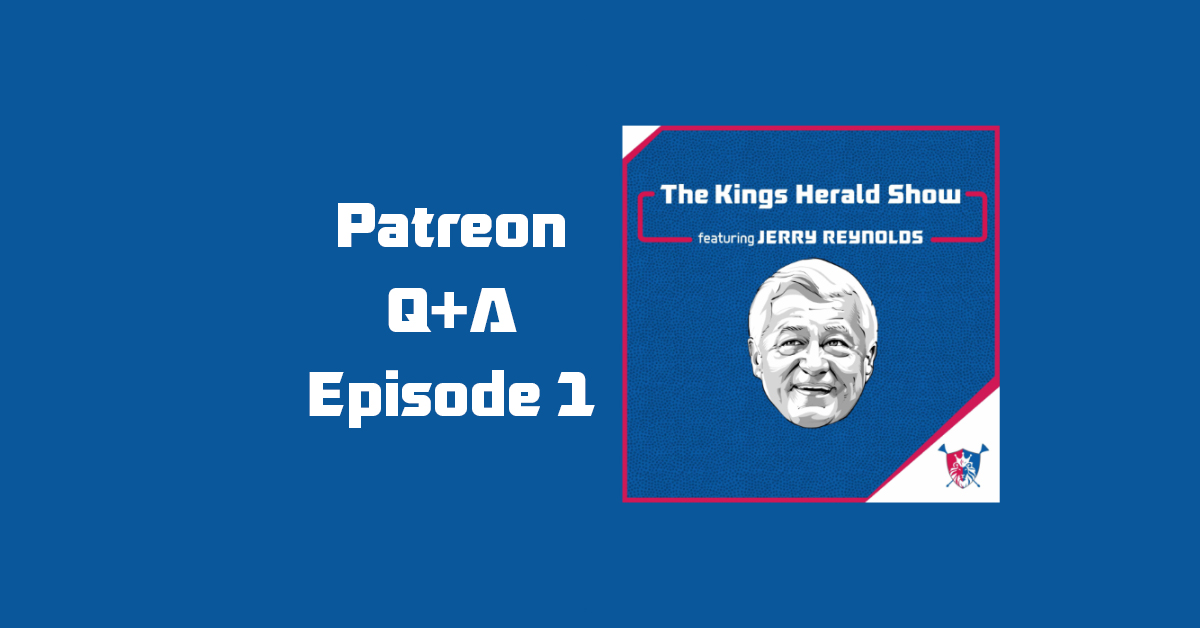 The first Q+A featuring questions for Jerry Reynolds from our Patrons, for our Patrons, is live here: Patreon.com/KingsHerald.
This was a lot of fun to record. I thought it was a perfect mixture of nonsense and really interesting basketball questions. If you are a Kings Herald Patron, you can submit questions for Jerry either on Patreon, or in the comments to this post below. We're going to try and run one of these every month, so get those questions in now and we'll add them to the list.
Thank you, John, for making us ask Jerry Reynolds for his Tyrese Haliburton comp on the McDonalds value menu. Jerry went on for another minute, because he's a pro.
Kings Herald Patrons, the first episode of our Patreon exclusive Q+A show with Jerry Reynolds is here!

You can listen on the Patreon app, or in any browser here: https://t.co/SWf7JZMBT1

This will be an ongoing series just for our Patrons, so sign up now if you haven't already! pic.twitter.com/vgwX61yY0b

— The Kings Herald (@thekingsherald) November 24, 2020
You can find full episodes of The Kings Herald Show wherever you listen to podcasts, but if we're missing a platform that you use, please leave us a note in the comments and we'll get to work.
Apple.
Spotify.
Google.
Stitcher.
Thanks for listening, and thanks for supporting independent Kings coverage at The Kings Herald.