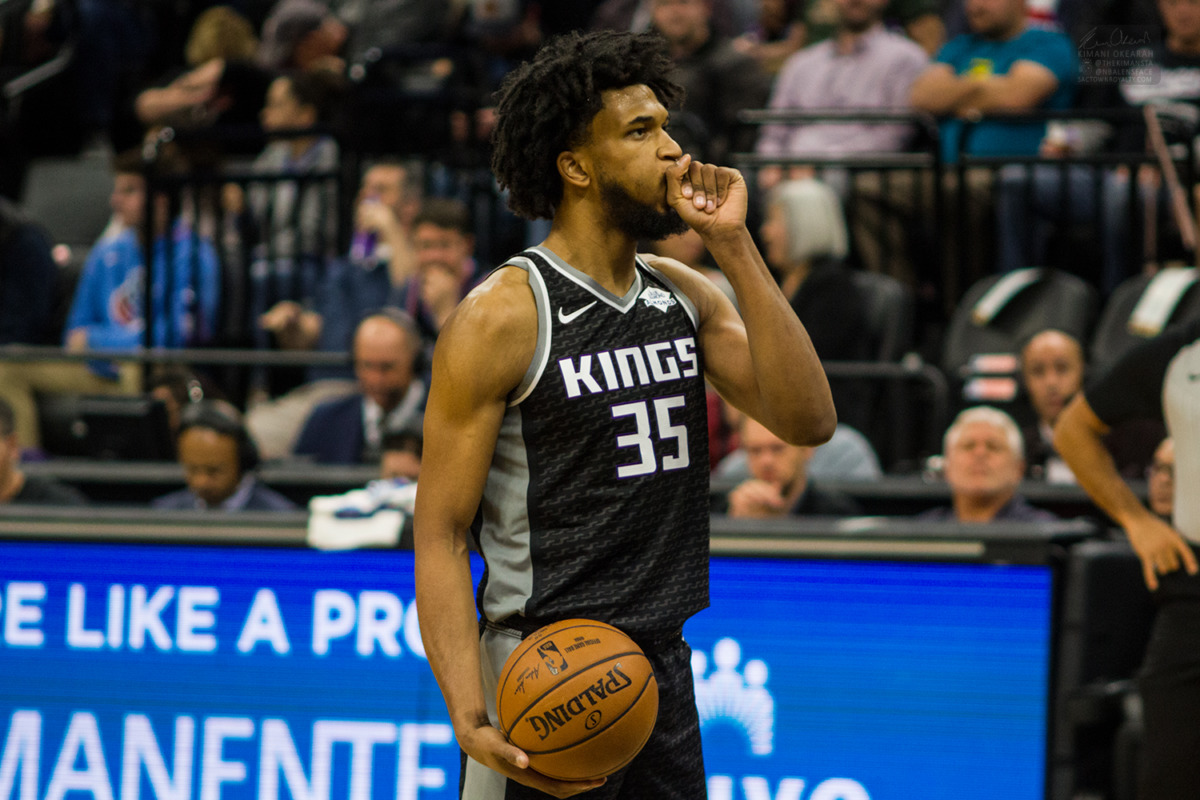 Welcome to 20Q, a variation on our usual 30Q series. With the abbreviated time until the season begins, we'll just do 20 questions this season finishing up right before the season begins on December 22nd.
The sum of myriad questions encompassing Marvin Bagley's third season in the NBA is at the forefront for the Sacramento Kings. The former second overall pick in the 2018 NBA Draft has seen his career derailed with various injuries, all affecting distinct parts of his body. As we witnessed last season specifically, Bagley failed to assemble a string of games together before a fresh injury spoiled a potential run; the same situation prevailed before the commencement of the Orlando Bubble.
So, can Bagley stay healthy? Before Bagley can patch up the expectations that arrive as a #2 overall pick, maintaining good health is the foundation for any potential success this season, if any. But what other questions loom for Sacramento's biggest mystery box?
Positing that Bagley can endure the game's physicality, the complications of Bagley's positional situation remain imperative in discussing his potential contributions this season. Can he prove he can attach a reliable three-point shot to his promising interior game? While last season accompanies small sample sizes for Bagley, his 15% (3/20) three-point percentage is quietly distressing. Bagley can certainly be effective without a materialized three-point jumper, but his game could ascend to the next level if that rocket launches.
Can he defend the more towering bigs of the league and develop into a consistent, switchable defender? Bagley moves well for a 6'11€ big, but those are two key defensive aspects of his game he must unlock to contribute on that end of the floor.
This season bears substantial consequences for both the Kings and Bagley depending on how things progress during the season. If Bagley can stay healthy, the Kings can feel good about including Bagley in the potential triumvirate young core of De'Aaron Fox and Tyrese Haliburton, with the possible insertion of another talented prospect in a deep 2021 draft class.
However, if last season replicates itself, the waters become significantly murky; Bagley's contract contains an $11,312,114 club option at the end of the year. Former general manager Vlade Divac exercised Bagley's option in October 2019, but if obtrusive injuries continue to linger, Monte McNair could have an interesting situation on his hands - one that involves the shadow of his infamous predecessor.
A return to health could completely change the narratives around Marvin Bagley, but another season lost to injuries could cement a different narrative forever.