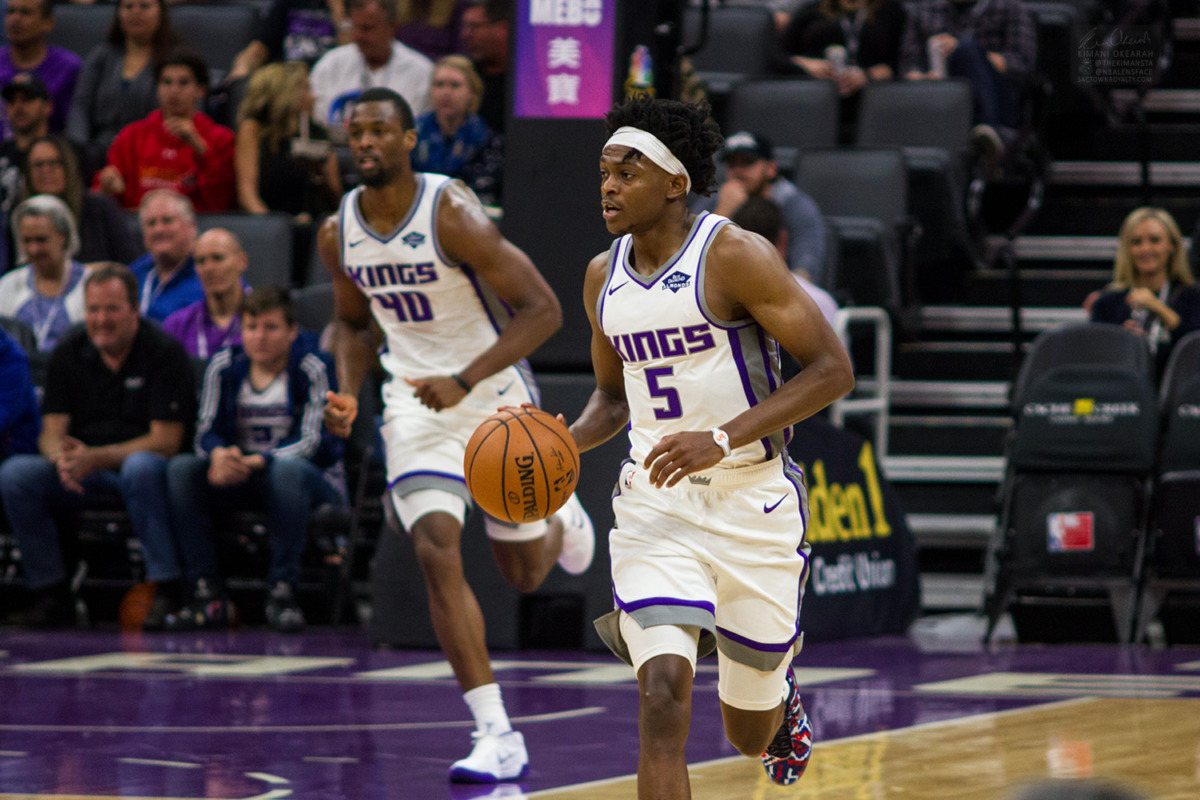 Welcome to 20Q, a variation on our usual 30Q series. With the abbreviated time until the season begins, we'll just do 20 questions this season finishing up right before the season begins on December 22nd.
In his press conference to begin the season, Kings GM Monte McNair spoke about the system that the coaching staff would implement. He told the media (emphasis mine):
"Buddy is such an incredible talent, especially his shooting at an elite level is something that we saw this offseason was at a premium. So I think we're really excited to see him in this system and obviously with coach Walton, as well as Alvin [Gentry], and Rex [Kalamian] and the system they are going to implement, I think Buddy is going to look really good in it," McNair said. "I think we're really excited to see Buddy kind of let free in this system. I think he's going to be fantastic."
This suggests that we would see something different from last year, changes that would help Buddy Hield, changes being brought in by Gentry and Kalamian.
It was a little odd, then, to hear Luke Walton's comments the following day, in which he downplayed any significant changes for the team's system, although he did discuss moving to more of a 5-out system (emphasis mine again).
"You won't see huge changes, but there's definitely some philosophy moves that are going to be a little different this year than last season," Walton said. "One of the keys this year is we're going to play a little more five-out style in the flow of our offense. We're going to have a little more commitment from day 1, now that we have somewhat of a foundation set from last season, on how quickly we want to get the ball up the court. Defensively, some of the rotations will be different. You're going to have to really lock in and look at the little details to see any major changes."
Some of this could simply be a matter of semantics. After, Richaun Holmes' comments to the media suggest he expects to be taking threes this year:
Richaun Holmes said he's worked on playmaking and being able to space the floor this season. He's taken 152 3s in his career, none since the 2017-18 season. Said he's still going to be a dynamic roller to the rim, but wants to expand what he does on the court for the team.

— Jason Jones (@mr_jasonjones) December 3, 2020
And Harrison Barnes' comments about playing with speed and pace suggest a Kings team playing much quicker than they did the year before:
"When we have a guy like Fox, who is one of the most dynamic players in the league, to not capitalize on that is criminal." -Harrison Barnes on the Kings' plan to run this season

— James Ham (@James_HamNBCS) December 2, 2020
So perhaps the Kings will be getting back to a style of play that's more conducive to De'Aaron Fox's speed.
Part of the reason Walton seemed like a good fit at the time he was hired was that his Lakers teams had always played at a high pace. It's what made his decision to slow the Kings down last year such a confusing one. But the Kings did speed up as the year went along. Hopefully this season we can see a team that utilizes Fox's speed in the fast break more often, while also using a 5-out system to utilize Fox's speed in half court sets as well.