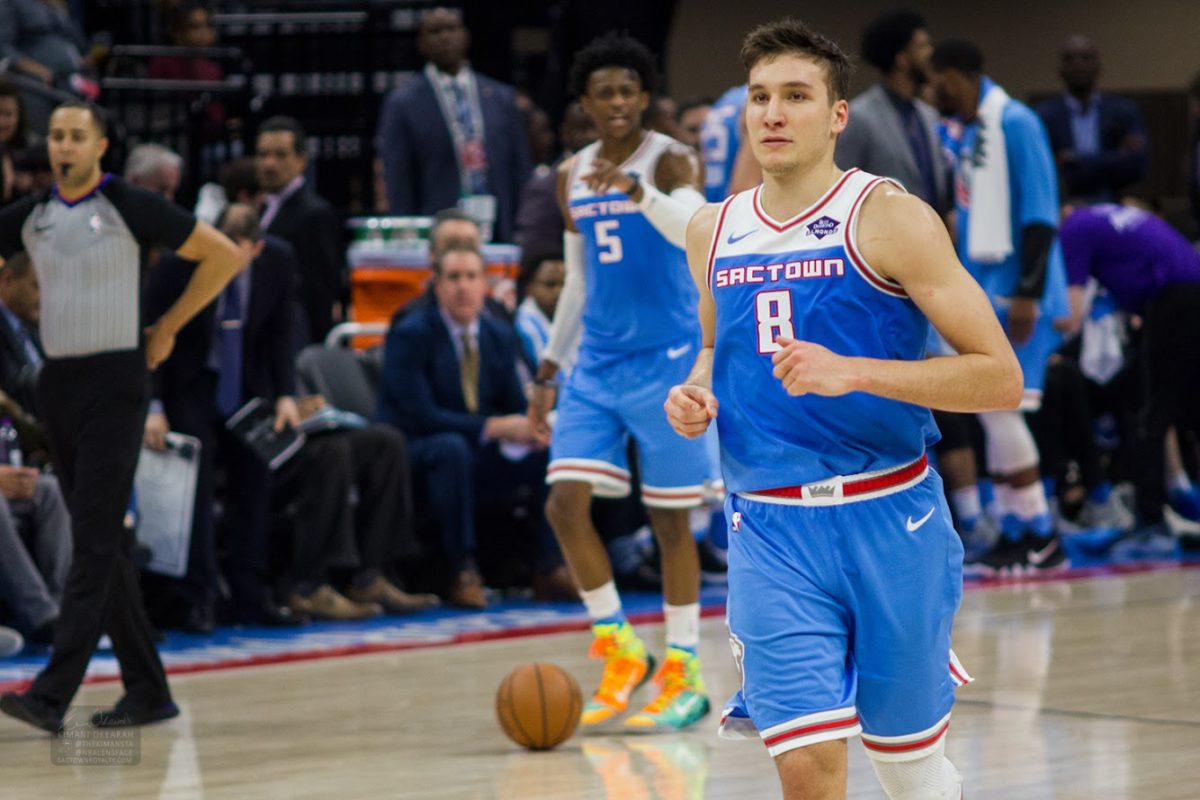 On Sunday, Bogdan Bogdanovic signed a 4-year $72 million offer sheet with the Atlanta Hawks. As he is a restricted free agent, the Kings have 48 hours to match the offer. We'll know by late tomorrow morning which way the Kings will go. The question today is which way do you think they should go.
One important detail of the offer is a 15% trade kicker. Our own Tim Maxwell provided a good explanation of that kicker:
Trade kickers:

1. The 15% is only applied to guaranteed deals, so the last season isn't counted for Bogi

2. That makes the max trade kicker about $8.1M

3. The "bonus" is spread out over the cap on the remaining non-option years

4. Bogi can waive a potion or all of it

— SactownBabyGiraffe (@TimMaxwell22) November 22, 2020
So, to clarify, the Kings would be responsible for a bonus equal to 15% of the remaining guaranteed money if/when they trade Bogi. The longer they keep him, the smaller that hit is. If the Kings found a destination Bogi liked, he could also waive that kicker to make a deal easier. And the Kings could always try to negotiate to have the team acquiring Bogi send back cash considerations to offset the financial impact of the kicker.
Keeping Bogi would preserve an asset but create a logjam between Bogi, Buddy Hield, and Tyrese Haliburton. Letting Bogi walk would create a cleaner cap sheet and avoid a logjam, but would mean losing a good player for nothing.
With the framework set, let's start the discussion. Let us know in the comments how you would handle Bogi's situation.