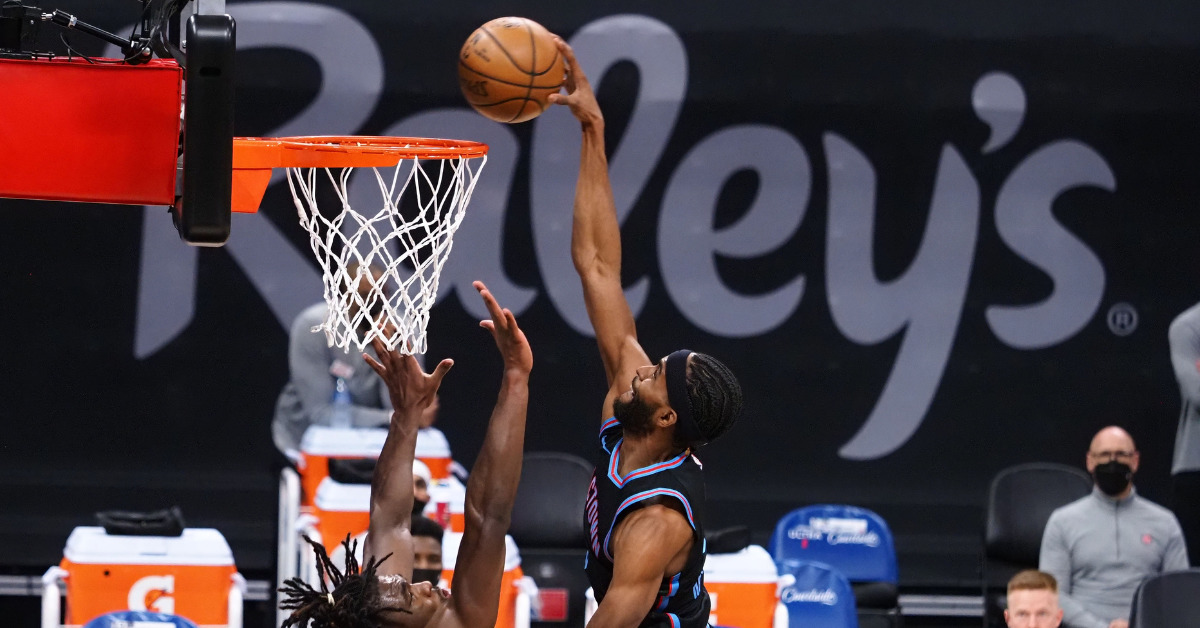 Last night's Kings loss was one of the more pathetic showing in a long time. Considering all that we Kings fans have been through, that's saying something. But lost among the sorrow of the game, there was one legitimate highlight that deserves celebration.
With that said:
MAURICE HARKLESS PUT ISAIAH STEWART ON A GOSH DANG POSTER.
Moe Harkless threw it down on the defender 😤 pic.twitter.com/DJlbcQGxxb

— Kings on NBCS (@NBCSKings) April 9, 2021
As far as in-game dunks go, this is one of the more ferocious ones I can remember this season. Sadly, it got mostly overlooked in the moment. When it happened I remember thinking "whoa", but then immediately going back to dwelling on how bad the Kings were playing.
Well, we've spent plenty of time dwelling on the bad parts of the Kings today, and sometimes it's worth taking a moment to remember that it's a game and it's supposed to be fun, so why not celebrate a cool moment? So take a moment, enjoy it, and then we'll get back to your regularly scheduled misery in just a moment.