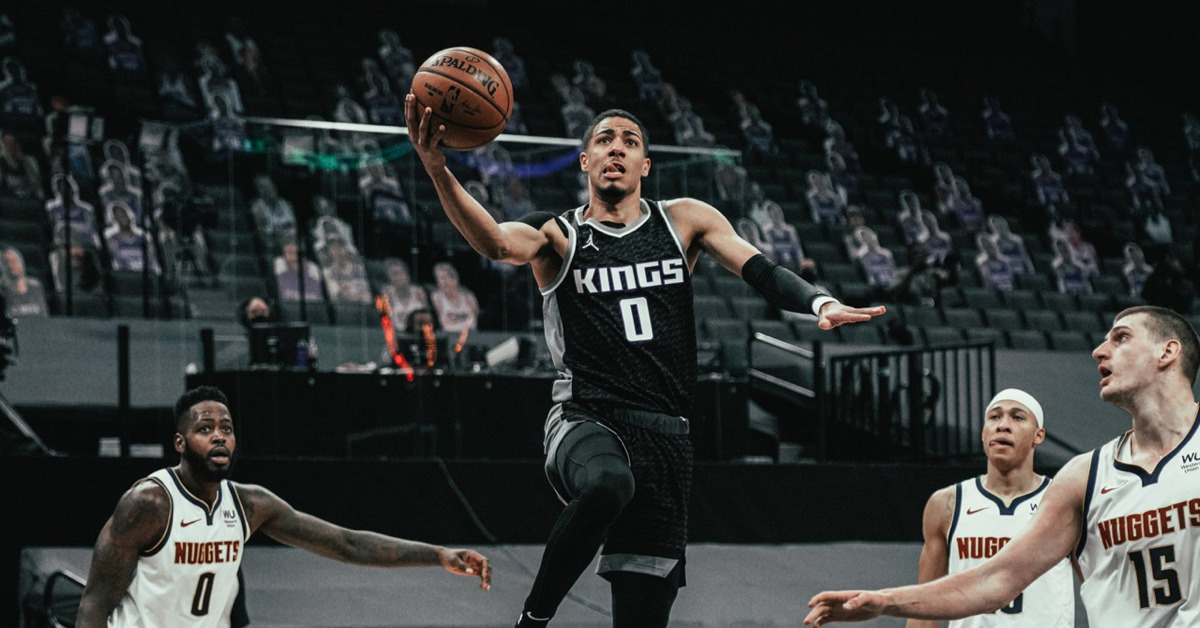 Tyrese Haliburton is having an incredible rookie season for the Sacramento Kings, and the NBA has been rewarding him accordingly.
Haliburton won the NBA's first Rookie of the Month award in the Western Conference for both December and January earlier this season, and added February ROTM honors to his Rookie of the Year campaign Tuesday afternoon, giving him a clean sweep in the West thus far:
The Kia NBA Rookies of the Month for February! #KiaROTM

West: Tyrese Haliburton (@SacramentoKings)
East: LaMelo Ball (@hornets) pic.twitter.com/wGxSK3Dyhs

— NBA (@NBA) March 2, 2021
Haliburton averaged an impressive 16.2 points (.513 FG%, .450 3PT%, .833 FT%), 3.8 rebounds, 5.3 assists, 1.8 steals, 0.5 blocks in 32.0 minutes per game during the month of February despite missing two games with a minor calf injury that he is still recovering from.
On the season, Haliburton is averaging 13.2 points (.494 FG%, .433 3PT%, .833 FT%), 3.6 rebounds, 5.4 assists, 1.4 steals, and 0.6 blocks in 30.1 minutes per game. It is impossible to overstate how important his emergence as a real building block for the future of this franchise has been. The Kings have a ton of moving parts and roster issues elsewhere, but the backcourt core of De'Aaron Fox and Tyrese Haliburton is a huge win for Sacramento.
Unfortunately for Haliburton's Rookie of the Year odds, LaMelo Ball also won his second-straight Rookie of the Month award in the Eastern Conference, and through roughly 40% of the NBA season, this ROTY race is Ball's to lose.
LaMelo Ball is still the favorite to win the Rookie of the Year, with odds currently at -455, compared to Haliburton with the 2nd best odds at +600. There is still a lot of basketball to be played, but LaMelo is having a very strong year for a much better basketball team that is currently in the Eastern Conference playoff picture.
Tyrese will need a few things to break in his favor to overtake Ball, but it's not over, and after what we've seen Haliburton do on the basketball court this season, I'm not going to doubt his ability to close the gap with LaMelo and give us something interesting to monitor during the second half of the season.