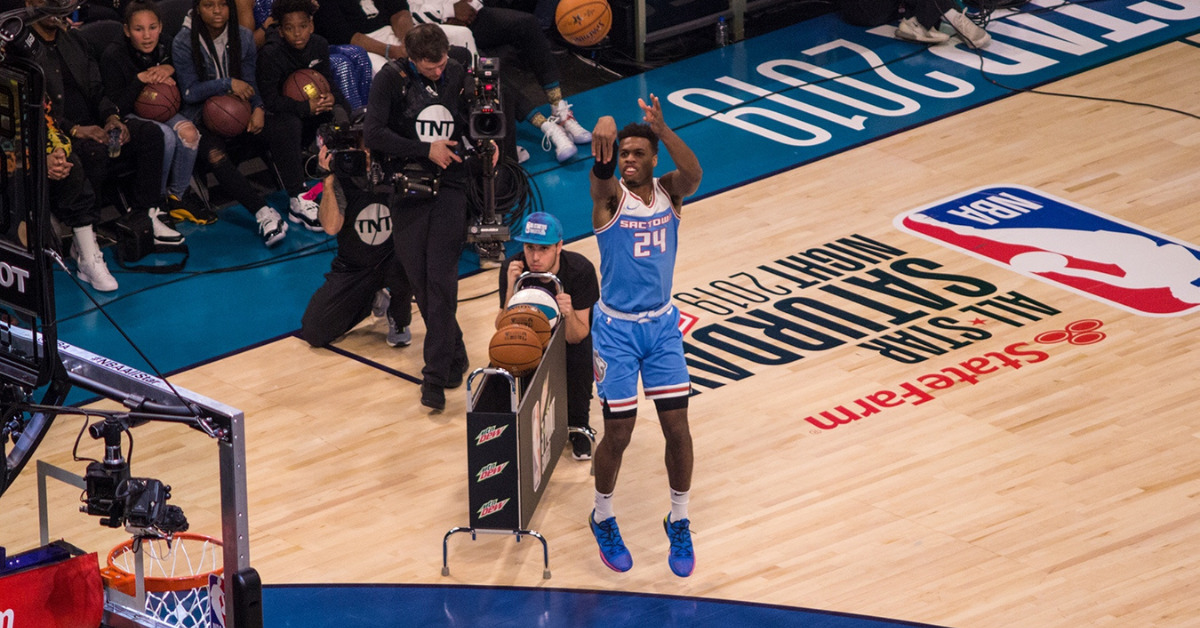 The participants for this year's 3-Point Contest have been revealed, and Buddy Hield will not be participating. Per Chris Haynes:
3-Point Contest Participants: Stephen Curry, Devin Booker, Donovan Mitchell, Jaylen Brown, Zach LaVine and Jayson Tatum.

— Chris Haynes (@ChrisBHaynes) March 3, 2021
Hield won last year's contest, but has struggled from beyond the arc this season, currently shooting 36.9% from deep. Despite his shooting percentages, Buddy is still third in the NBA in made threes this year, behind Steph Curry and Damian Lillard.
Based on comments a few days ago, it does seem like Buddy was invited but chose not to participate. From James Ham:
"Do you think I should go defend it?" Hield asked reporters when talking about the event. "I don't know yet, to be honest, I've been having mixed emotions, you know, COVID rules and especially I don't have no time with my family. Just trying to see how the COVID rules and the boundaries are set up. No clear cut yes yet, I'll just see in the next couple of days."

According to Hield, he received an invitation from the league to join the festivities, but he is still mulling it over.
Buddy's absence means no Sacramento Kings will be at All-Star Weekend. The league previously said they would honor top rookies and sophomores but would not have a Rising Stars game this year. Tyrese Haliburton surely would have been selected for Rising Stars if the event was still happening.