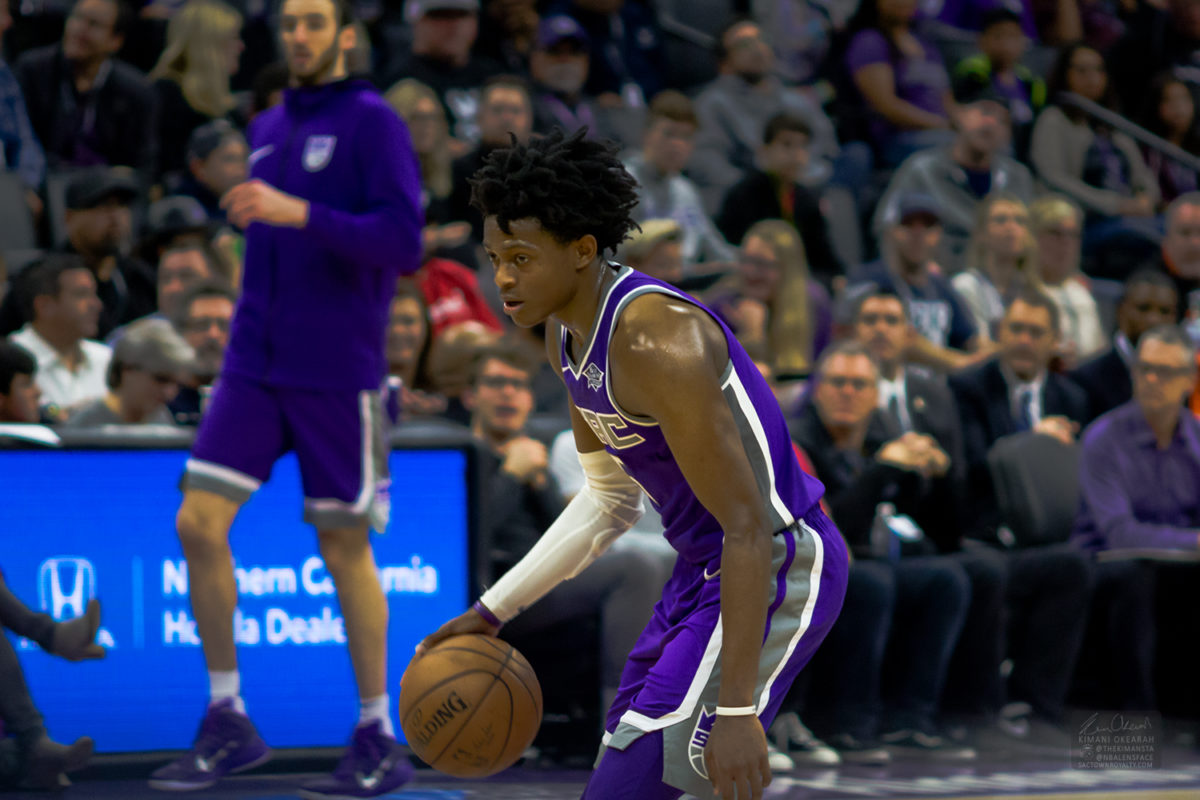 Welcome to Part 4 of the incredibly official and statistical ranking of the Top 50 Sacramento Kings of all time. To help calculate these rankings, I am using the very official and very mathematical "KANGZ (Kinda Accurate Net GainZ) score) which factors in a players tenure, role, intangibles and individual and team success. A perfect KANGZ score is a 25. In the case of a tie, I went with my impeccable and infallible judgement. Feel free to yell at me in the comment section about why I am wrong. Or better yet, yell at Greg.
On to the list!
Previously: 50-41 / 40-31 / 30-21
20. Scot Pollard
KANGZ Score: 15.9
272 GP, 5.9 PPG, .510 FG%, 6.0 RPG, 0.6 APG, 0.7 STL, 1.0 BLK
Pollard was the perfect bench big for the glory-era Kings. He was big, strong and athletic and didn't need the ball in his hands. He could play with either one of Chris Webber or Vlade Divac, and he was more than happy to hunt opportunities on the glass or set screens to free up his teammates. He was also a fan favorite who would change his hairstyle and facial hair every other game. Pollard played his role to perfection and earned the fanbase's love and admiration as a result.
19. Eddie Johnson
KANGZ Score: 16
163 GP, 18.7 PPG, .469 FG%, .297 3P%, 4.7 RPG, 2.9 APG, 0.6 STL, 0.2 BLK
Eddie Johnson was the leading scorer for the Kings in their first year in Sacramento. Johnson helped the Kings make their transition an easy one, as Sacramento made the playoffs in their first season. Johnson would continue to be the secondary star next to Reggie Theus the next season but the team itself was struggling and wouldn't repeat their debut playoff team. Johnson was traded to Phoenix for Ed Pinckney and a 2nd round pick, starting a now longstanding trend of the Kings sending out good players for bad ones. Johnson won the 6th man of the Year award in Phoenix just two seasons later.
18. Tyreke Evans
KANGZ Score: 16.5
271 GP, 17.2 PPG, .448 FG%, .290 3P%, 4.7 RPG, 4.7 APG, 1.4 STL, 0.4 BLK
In retrospect, Tyreke Evans might actually be the most disappointing player on this list, if only because of the promise of his rookie season. When Tyreke Evans broke onto the scene, it was a jolt to the fanbase. Evans was a man among boys as a rookie, getting to the rim at will and dominating games as a mere 20 years old. The Kings still weren't very good but with Evans at the helm that looked like it was going to be changing real soon. After all if he averaged 20-5-5 as a rookie, the sky was the limit right? Unfortunately that rookie year would remain his statistical peak. Foot injuries plagued his sophomore year and teams eventually learned to just make him shoot instead of giving him room to attack the rim. The Kings also drafted DeMarcus Cousins, another player who thrived close to the basket, and throughout this time the Kings were dealing with relocation rumors and multiple different coaches. Evans still had a really solid first four years in Sacramento, but it was clear he wasn't the future of the franchise anymore, that promise was gone. Evans eventually did return to Sacramento for a brief stint in 2017 in the DeMarcus Cousins trade, and he actually had finally learned how to shoot. Unfortunately for Evans, he had lost much of the athleticism that made him a special player. Evans is now serving an indefinite suspension by the league for drug use. I hope wherever he is he's doing well and is able to get back on the right track.
17. De'Aaron Fox
KANGZ Score: 16.5
199 GP, 15.9 PPG, .448 FG%, .335 3P%, 3.5 RPG, 6.1 APG, 1.3 STL, 0.4 BLK
If any player on this list has a chance at eventually competing for the top spot, it's De'Aaron Fox. The current face of the franchise, De'Aaron struggled in his rookie year despite showing signs of promise. His speed and athleticism was intriguing, but he struggled to make outside shots and wasn't physical enough to excel around the basket. That all changed in his second season as he made a monster leap with a team and system built around his speed. Fox was stronger, faster and a better shooter. With Fox at the helm, the Kings competed for a playoff spot for the first time in over a decade before falling off towards the end. Fox had the Kings back on track again this season before everything was put on pause. The best part about Fox is how he seems to live for the big moments and how his game elevates in those times. At just 22 years old, the best is still ahead for this young man, and hopefully for the Kings as well.
16. Lionel Simmons
KANGZ Score: 17
454 GP, 12.8 PPG, .433 FG%, .305 3P%, 6.2 RPG, 3.3 APG, 1.1 STL, 0.8 BLK
6th All-Time in Offensive Rebounds (798)
7th All-Time in Defensive Rebounds (2,035)
7th All-Time in Total Rebounds (2,833)
7th All-Time in Points Scored (5,833)
7th All-Time in Steals (514)
7th All-Time in Blocks (361)
7th All-Time in Field Goals Made (2,242)
7th All-Time in Free Throws Made (1,306)
T-8th All-Time in Games Played (454)
8th All-Time in Minutes Played (13,472)
9th All-Time in Assists (1,498)
In preparation for the 1990 NBA Draft, the Kings opted to go for a full rebuild and acquire as many 1st round draft picks as possible. After various trades that basically blew up the existing roster, the Kings ended up with the 7th, 14th, 18th and 23rd pick in what turned out to be a pretty terrible draft. The Kings seemed to have picked a future star however in Lionel Simmons, the L-Train. Simmons burst onto the scene as a rookie and averaged 18 points, 8.8 rebounds and 4 assists a game as part of a big frontcourt with Wayman Tisdale and Antoine Carr. Simmons made a strong case for Rookie of the Year but lost to New Jersey's Derrick Coleman. Simmons was a do it all wing who could score, rebound and pass at a high level. Unfortunately, knee injuries cut his career short. After just seven seasons in the league, all with Sacramento, Simmons was forced to retire at just 28 years old. Who knows what might have been had he been able to remain healthy, but he left his marks on the Kings record books regardless.
15. Ron Artest
KANGZ Score: 17
167 GP, 18.9 PPG, .431 FG%, .349 3P%, 5.9 RPG, 3.6 APG, 2.2 STL, 0.7 BLK
When the Kings traded Peja Stojakovic for Ron Artest in 2006, they were hoping to strike the same kind of magic they had when they dealt Mitch Richmond for Chris Webber. Artest was a volatile player who had worn out his welcome in Indiana despite his high talent level. For the first time in the Rick Adelman era, the Kings were struggling, and at the time they traded for Artest, they were just 18-24 and in the middle of an identity crisis with mainstays like Webber, Doug Christie and Bobby Jackson having recently been traded. That didn't stop Artest from guaranteeing that the Kings would make the playoffs that season. Artest backed up his words and the Kings did turn it around, going 26-14 over their final 40 games. Artest was the driving force on both ends of the court for the Kings. He ended up winning All-Defensive 1st Team honors that year, making him and Doug Christie the only Kings to ever do so.
Unfortunately for the Kings, Artest's arrival also coincided with the end of Rick Adelman's tenure as his contract was not picked up by the Maloof brothers following that season. Losing a coach in Adelman who could harness the best of a player like Artest was a big blow, and while Artest was still the team's best player, they saw nowhere near the same success and eventually opted to rebuild by sending him to none other than Rick Adelman's Houston Rockets in 2008. Artest would go on to change his name to Metta World Peace and win a championship with some team down south.
14. Jason Williams
KANGZ Score: 17.5
208 GP, 11.3 PPG, .384 FG%, .301 3P%, 2.7 RPG, 6.3 APG, 1.5 STL, 0.1 BLK
Jason Williams didn't make this list because of his stats. Jason Williams made this list because he put Sacramento on the map. When you look at how much angst there is in the Kings fanbase about not taking Luka Doncic, it's kinda incredible to think that nobody is really upset that the Kings took Williams over future Hall of Famers like Paul Pierce or Dirk Nowitzki. The Kings became must watch television with Williams at the helm. His jersey was among the top selling jerseys in the league his rookie season. I'm willing to bet a large portion of Kings fans became Kings fans because of Williams. He was far from the best player on the team, and he was as liable to throw the ball into the second deck as he was to a teammate, but every second he was on the court, he commanded your attention.
13. Corliss Williamson
KANGZ Score: 18
466 GP, 10.8 PPG, .492 FG%, 3.8 RPG, 1.3 APG, 0.6 STL, 0.3 BLK
6th All-Time in Games Played (466)
9th All-Time in Field Goals Made (1,995)
Corliss joined the Kings as the 13th pick of the 1995 NBA Draft and improved each year he was with the Kings. As a rookie he averaged just about 6 points in a minor role as the Kings actually managed to make the playoffs. By his third season, he was starting and second on the team in scoring to Mitch Richmond. Williamson also started at Small Forward for the Kings after they acquired Chris Webber and Vlade Divac. The need for him to be a primary scorer had shrunk so he became a better defender instead. Williamson filled the starting spot while Peja Stojakovic developed behind him. After Peja was ready to take the reins, the Kings moved Corliss to Toronto for Doug Christie, a move that really opened up their team. It was a trade that worked out for everyone involved, as Corliss would eventually go on to be a 6th Man of the Year and NBA Champion with the Detroit Pistons. Corliss eventually came back to the Kings as part of the deal that sent Chris Webber out of Sacramento, and he spent his final two seasons here as a veteran roleplayer. The Big Nasty eventually joined the coaching ranks and even spent some time on the sidelines back in Sacramento under Mike Malone.
12. Brad Miller
KANGZ Score: 18
385 GP, 13.3 PPG, .489 FG%, .334 3P%, 8.6 RPG, 4.0 APG, 0.9 STL, 0.9 BLK
3rd All-Time in Defensive Rebounds (2,524)
5th All-Time in Total Rebounds (3,305)
7th All-Time in Offensive Rebounds (781)
7th All-Time in Assists (1,542)
8th All-Time in Blocks (353)
8th All-Time in Free Throws Made (1,271)
10th All-Time in Points Scored (5,117)
When Chris Webber went down with a knee injury in the 2003 Playoffs, the Kings knew they would be without him for much of the next season. Vlade Divac was also getting older and entering the final year of his contract. They opted to make the move to go after Indiana center Brad Miller, who had just made the All-Star team for the first time the year prior. At the time Miller was known as a physical center who could also pass a little bit. In Sacramento, Miller unlocked his true potential. In Miller's first year with the Kings, he made the All-Star game again (the first King on this top-50 list to do so in a Sacramento uniform), averaging 14.1 points, 10.3 rebounds and 4.3 assists a game. The Kings, who had already possessed perhaps the two best passing big men in the NBA, had somehow found the third best. Miller was a dream fit for Adelman's offense, and quickly became the starting center after Divac left in free agency and eventually retired. Miller was arguably more skilled than Divac was, but unfortunately for him, he joined the Kings on the tail-end of their success and never reached the same heights.
11. Kevin Martin
KANGZ Score: 19
331 GP, 17.1 PPG, .449 FG%, .386 3P%, 3.7 RPG, 1.9 APG, 1.0 STL, 0.1 BLK
3rd All-Time in Free Throws Made (1,791)
8th All-Time in Points Scored (5,660)

Kevin Martin was the first true Post-Adelman star the Kings had. Martin's first two years saw him learning his role and earning his spot as a bench player, but he started to come in his own as a second year player. By the time the playoffs began, Martin was playing 33 minutes a game against the San Antonio Spurs. You might remember his iconic game winning layup over Tim Duncan, the last great Kings playoff moment.
Martin carried that momentum into his next season, becoming the team's leading scorer. Martin was deadly from outside despite his wonky shoot-from-the-hip form. There was no King ever better at managing to draw fouls on jump shots, and other players (like Kevin Durant) started to catch on so much that the NBA had to institute a rule making it not count as a shooting foul.
Martin continued to get better even as the Kings continued to get worse, and he also dealt with various injuries that would keep him out large stretches. Those injuries caused some locally to label him "soft". That "soft" label should have disappeared when it was revealed that Martin had actually played two games in 2009 with a fractured wrist, scoring 48 points in the first one and then 29 points the next time out. That same wrist injury coincided with Tyreke Evans' rise, and by the time Martin was back in action, it was Evans' team and he wanted out. I wish that hadn't happened, as Martin was exactly the type of backcourt partner the Kings wished Evans could have, but it did. Martin got his wish and was traded and reunited with Rick Adelman in Houston. Martin is one of only three Kings players in the Sacramento-era to score 50 points, the other two being Chris Webber and DeMarcus Cousins.
Coming Tomorrow: The Top 10