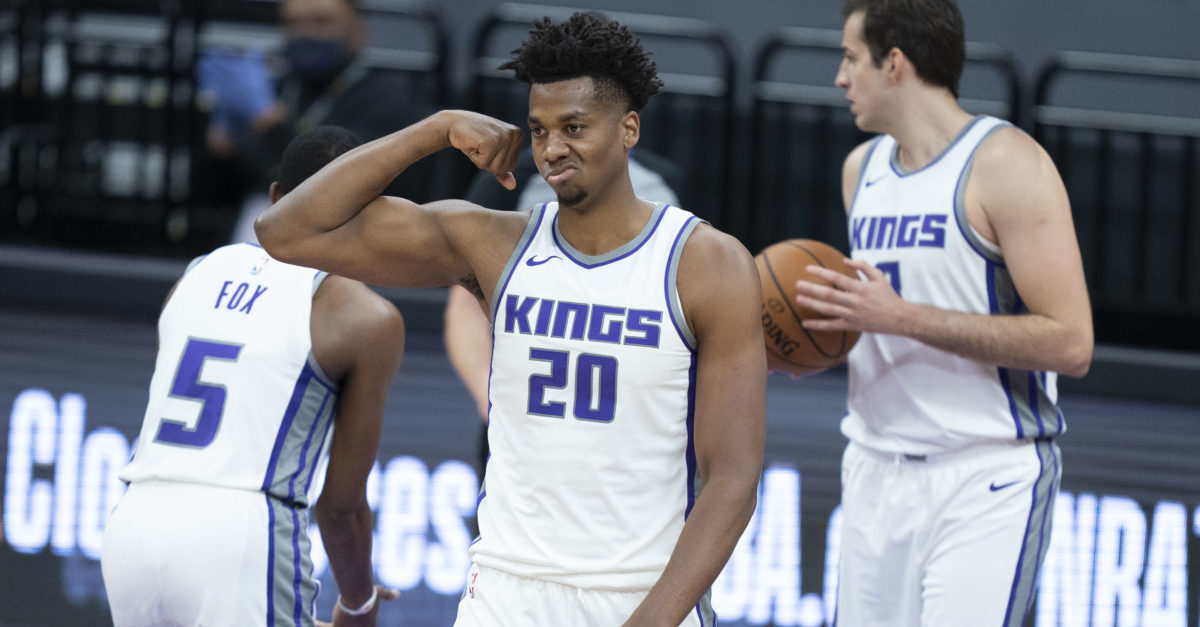 What is there to say about Hassan Whiteside? He was described by Zach Lowe last offseason as a can of Pringles, just empty calories. And that's what Whiteside was again this season.
If you look at the per game stats, it seems like Whiteside was productive, especially for a minimum contract players. 8.1 points, 6.0 rebounds, and 1.3 blocks per game is perfectly fine for a backup center. But when you watched the games, or when you look deeper into the advanced metrics, it was clear that Whiteside was scoring and rebounding and yet somehow managing to make very little positive impact on the team.
Looking at advanced numbers on NBA.com/stats, Whiteside had one of the worst net ratings of any Sacramento King this season. His -8.1 places him worse than everyone except (in order) Justin James, Cory Joseph, Glenn Robinson III, and Jabari Parker. It's why nobody really noticed or cared when Whiteside completely fell out of the rotation this season, earning DNP-CDs or Inactive status for the final 12 games of the season.
But all things considered, Whiteside also wasn't a huge problem in Sacramento. He certainly wasn't a burden on the cap sheet. He seemed well-liked by his teammates. His videos of him messing around or pranking teammates were very fun. Whiteside was empty calories on the floor, but he wasn't any sort of detriment when he wasn't on the floor.
I'm curious to see what happens next with Whiteside. It seems that the Kings would have traded him at the deadline for even a minimal return, suggesting that such a return wasn't offered by any other teams. I could easily see Whiteside sticking in the NBA for another couple seasons. He's a big enough body and has talent. As long as a team isn't relying on Whiteside to be any sort of real anchor or key rotation piece, and as long as Whiteside is content to work on low-cost contracts, I don't think the NBA is done with him yet.
That said, I do think the Kings are done with him. I don't expect to see another season of Whiteside in Sacramento. Overall, I hated Hassan's second time in Sacramento considerably less than I hated his first tour. I'm sure it has to do with my hopes and expectations being a lot lower than they were back in 2010-2012. Whiteside being in Sacramento was a sometimes frustrating but sometimes amusing venture, but I'm fine if both sides move on. Although, a small part of me is going to miss seeing Whiteside flex after a big dunk while the Kings trail by double digits.