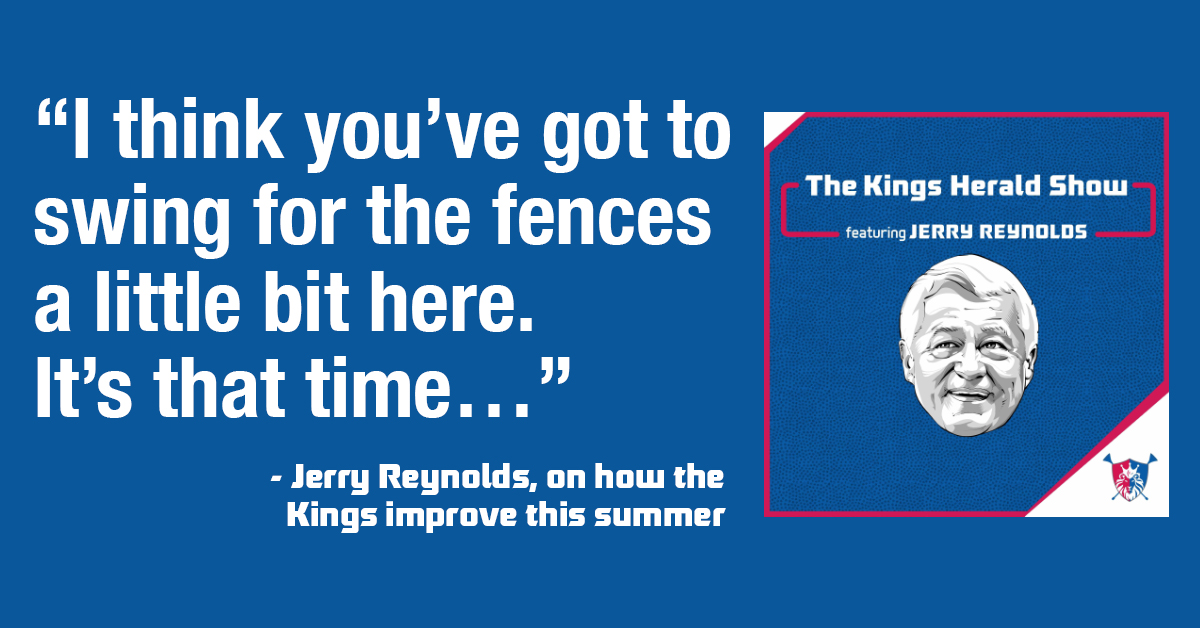 The Kings Herald Show is back with another episode breaking down all the latest Sacramento Kings news and notes.
On this episode of TKHS featuring Jerry Reynolds, Will Griffith, and Tony Xypteras, the crew talks about Monte McNair's bold move to bring back head coach Luke Walton, and all the big roster decisions he's facing heading into a wildly important offseason for the organization.
TIMESTAMPS:
(1:50) Do you agree with Monte McNair's decision to keep Luke Walton?
(5:30) How do you determine if a head coach should stay or go?
(11:00) How much credit should Luke Walton and the Kings get for how they finished the season?
(19:30) Is €˜continuity' a good argument for keeping Luke Walton?
(24:45) Will Luke Walton lead the Kings to the NBA Playoffs like Monte McNair predicted?
(31:20) Will the Kings trade their 2021 first round pick to improve the roster this summer?
(41:30) How important is re-signing Richaun Holmes in the offseason?
(49:30) Do the Kings need to swing for the fences, or will smaller moves make them good enough to reach the playoffs?
(56:50) 2021 NBA Playoff talk
(1:02:00) Patreon Question of the Week
You can find The Kings Herald Show wherever you listen to podcasts, but if we're missing a platform of your choosing, leave us a note in the comments and we'll get to work. If you can subscribe, rate, and review the podcast on any and all platforms, that would be greatly appreciated, too. It's the easiest way you can support the show!
Apple.
Spotify.
Google.
Stitcher.
In addition to our bi-weekly podcast with Jerry Reynolds, we also record a Patreon exclusive Q+A once a month where Patrons at any level can Ask Jerry Anything. We posted our Patreon exclusive Q+A with Jerry for May earlier this week, right here.
You can submit questions for Jerry on Patreon, or write your questions in the comments below this post! Or you can just yell questions to Tony or Will on twitter.
And finally, you can sign up for our Patreon here.
Thanks for listening!