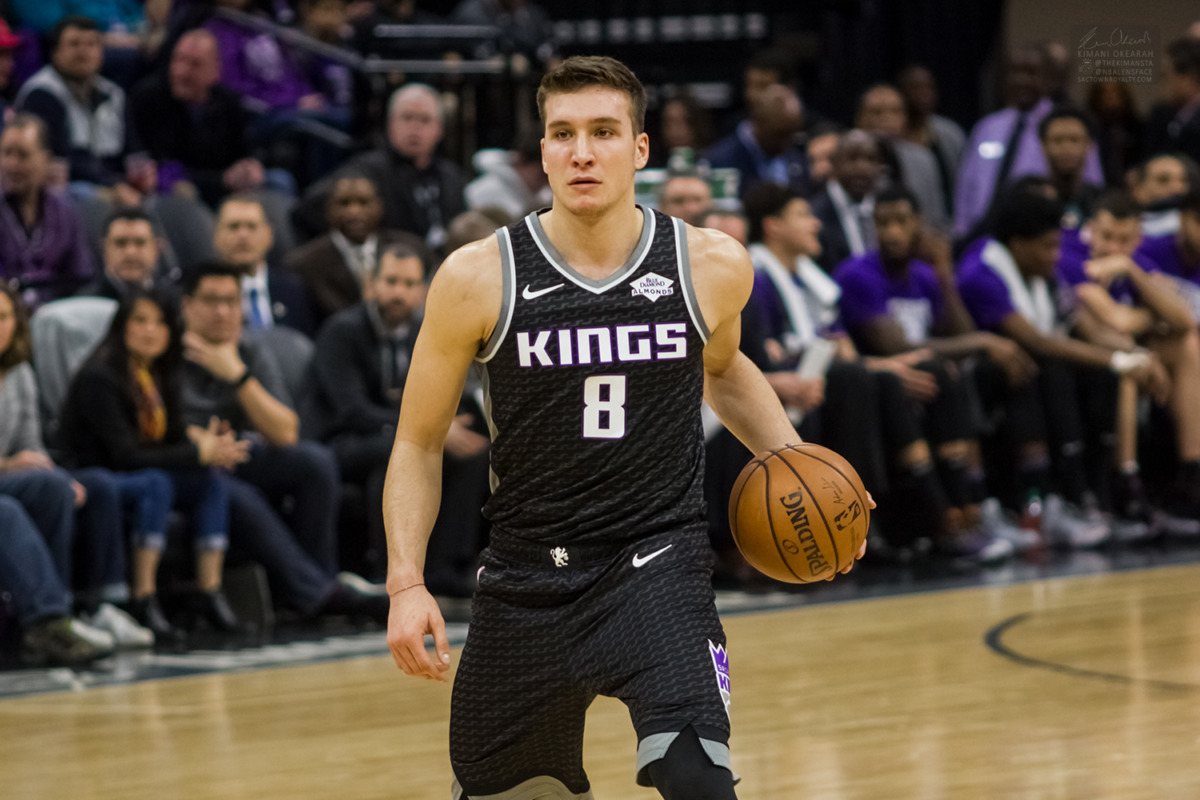 According to Marc Stein of the New York Times, the NBA has launched an investigation into the failed Sacramento Kings – Milwaukee Bucks trade from a few days ago:
The NBA has opened an investigation of the reported transaction involving Milwaukee and Sacramento that was to send Bogdan Bogdanovic to the Bucks via sign-and-trade after Friday's scheduled start of free agency, @NYTSports has learned

— Marc Stein (@TheSteinLine) November 20, 2020
As a reminder, the reported deal was a swap of a signed-and-traded Bogdan Bogdanovic and Justin James for Donte DiVincenzo, DJ Wilson, and Ersan Illyasova. While the transaction itself was perfectly legal under the CBA's salary-based rules, the Kings, Bucks, and Bogdanovic should not have been negotiating a contract, as free agency wasn't due to start until November 20th.
From Sacramento's side of things, it's important to note that the trade was never formally announced – it was leaked by Adrian Wojnarowski of ESPN. In fact, the Kings have vehemently denied the negotiations ever taking place, likely in an effort to cover themselves after the deal was announced far, far too soon. Milwaukee has been quieter on that front, possibly leaving themselves a little more vulnerable to discipline.
If either team does face consequences, the punishment may be significantly more harsh than the petty fines that have been laughed off for years. In September of 2019, in a move to prevent the rampant tampering that has plagued the league for far too long, Adam Silver passed a bill through the NBA Board of Governors that allows him to suspend executives, void contracts or trades, and even take away draft picks if substantial tampering is discovered. The Kings and the Bucks should hope and pray that little to no hard evidence is found of their improper negotiations.
From a league-wide perspective, perhaps the most frustrating part of this situation is the reality that all teams heavily tamper, especially in such a weird offseason full of rushed dates, unknown situations, and unanswered questions. For example, Matt Babcock, a former NBA agent and current owner of Babcock Hoops, tweeted on Wednesday that the Oklahoma City Thunder and the Dallas Mavericks were discussing a sign-and-trade that would send Danilo Gallinari to Dallas in exchange for the 18th pick in the draft. That tweet had since been deleted. Even if the deal was never completed, it's evident that conversations were taking place outside of the formal rules of the offseason, and it's just one of many examples of team's obviously circumventing the league's free agency rules.
By refusing to publicly acknowledge that talks ever took place between Bogdanovic, the Bucks, and themselves, the Kings may have done enough to prevent any discipline when this investigation is completed. If not, Monte McNair and his front office could find themselves suspended or the league could even remove a second round draft pick or two from the team's coffers. We'll keep the story updated as the investigation proceeds.