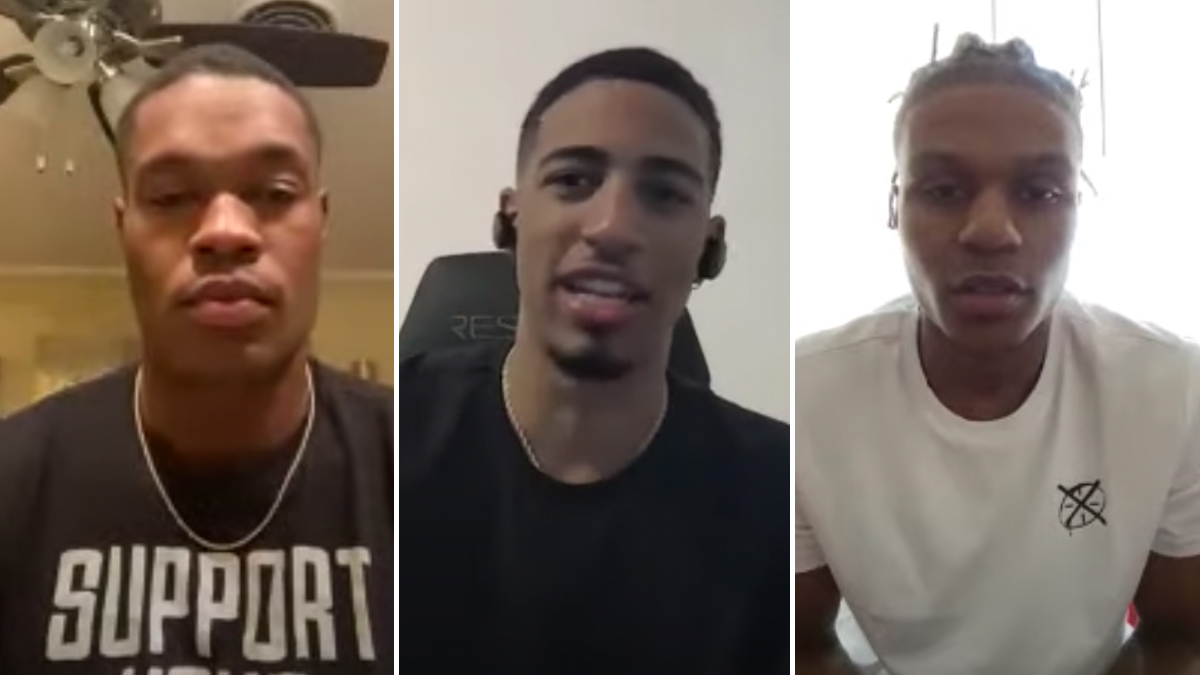 The Sacramento Kings formally introduced 2020 rookies Tyrese Haliburton, Robert Woodard, and Jahm'ius Ramsey to the media on Thursday. Like most happenings this year, these customary introductory press conferences had a different look than we're used to, and were conducted over Zoom. I understand that you shouldn't really expect anything else from these press conferences, but all three rookies sounded genuinely excited to land in Sacramento, and are ready to get to work.
Tyrese Haliburton
Tyrese Haliburton briefly touched on reports that some combination of the Kings and Haliburton's team orchestrated his slide to the Kings at 12, along with his role, expectations, and fit with De'Aaron Fox.
https://www.youtube.com/watch?v=VycPAoljFP8
Robert Woodard II
Robert Woodard talked about his positional versatility, toughness, and willingness to contribute on the court without demanding the ball or shots on offense, and what he's worked on since his season with Mississippi State finished.
https://www.youtube.com/watch?v=CoIse9BimwU
Jahm'ius Ramsey
Jahm'ius Ramsey talked about what he believes he needs to work on in order to carve out a long NBA career as a 2nd round draft pick, along with his fit on a young Sacramento Kings team.
https://www.youtube.com/watch?v=dEY848HiLeM
Bonus: Monte McNair
Monte McNair's post-draft press conference is also worth a watch if you haven't seen it yet. We're still getting to know McNair, so any opportunity to get a deeper feel for his philosophy as an NBA general manager is educating. Of particular note, McNair stated that they thought Tyrese Haliburton was the best player available, and that will always be the driving force behind his draft selections.
https://www.youtube.com/watch?v=xzyr-W0-DZA