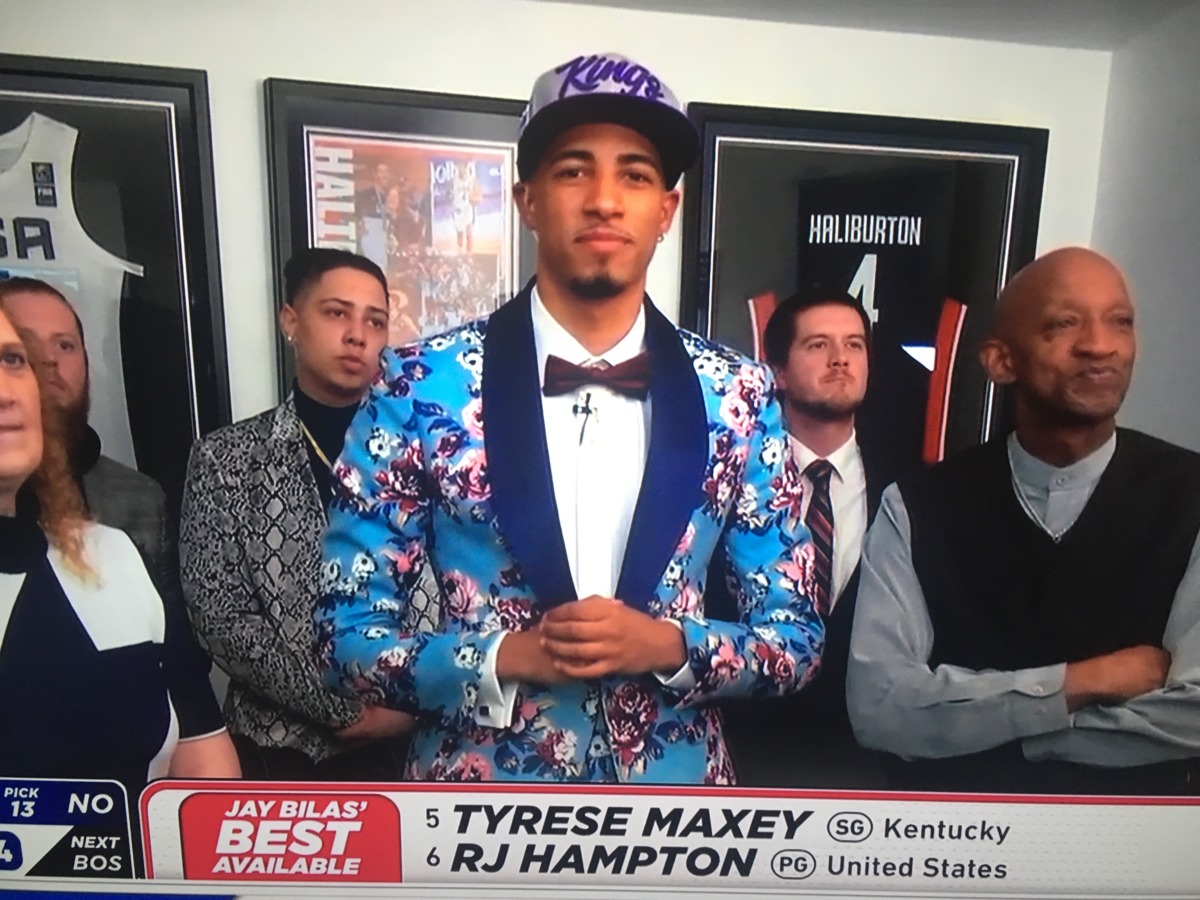 For years, the Sacramento Kings have had a tough time convincing top talent in the NBA draft to come workout and interview with the franchise during the pre-draft process. You could hardly blame Kings fans for worrying that history would repeat itself in the lead up to the 2020 NBA Draft. But the franchises' newest top draft pick, Tyrese Haliburton, reportedly not only wanted to come to Sacramento - he and his agent reportedly told teams not to select him because he wanted to end up with the Kings.
On the latest episode of the Lowe Post podcast, ESPN's Zach Lowe, along with ESPN's cap guru Bobby Marks and draft analyst Jonathan Givony, ran through the odds and ends of another crazy NBA draft night. Fans of the draft should give the whole episode a listen, but the highlights for Kings fans came at the 30 minute mark:
Lowe: Givony, I heard that Dallas was up to a lot last night€¦ trying to offer (picks) 18, 31, and something else, I'm not sure if it was a player or a pick, to everyone from like (pick) 7 to 10 to 11, and I'm pretty sure the target was Haliburton. They were hot on Haliburton and they were offering all these picks to try and move up to get Haliburton€¦ they didn't get him.
After a discussion about Dallas' other moves of the night, Givony brought the conversation back to Haliburton.
Givony: ...Haliburton, they (the Mavericks) were 100% trying to get him, starting at 8, they offered a, like you said, a boatload of stuff and future picks even to try and go get him. People are like, how did Haliburton fall so far?!€¦ a lot of this was by design. The consistent theme that I kept hearing in the pre-draft process from agents was, €œI hate the teams that are drafting in the top 10. I don't want my guys with any of those franchises.€ And so, they were very selective with who got medicals and they were openly telling teams, €œdon't take my guy, please.€ So I think, that is a big reason why Haliburton ended up going 12. He€¦ he could have gone 6, I think, had he wanted to, but he was open to, you know, €œlet me sacrifice $7, 8 million because I think it's going to end up working out in the long term with Sacramento€... and Zach, how many times can you say a player wants to go to Sacramento?! It's incredible!!€

Zach: I knew exactly where you were going when you said €œhow many times€¦€... but it's a great pick for them! (ESPN's Kevin Pelton) Pelton had him ranked like the number two prospect in the entire draft€¦ he probably fits well next to De'Aaron Fox€¦ I really like that pick for them.
The very concept seems a fevered dream of a madman - a player regularly projected by draft insiders as a top pick reportedly allowed his agent to tell teams €œdon't take my guy, please€ and sacrificed millions of dollars to land in basketball hell. Is this real life?! And it's not as if Tyrese was getting bad advice from a small-time agent - as our buddy RORDOG pointed out earlier today, he's represented by Aaron Mintz of CAA. Haliburton was a near-unanimously popular pick after the draft, but it seems fans will now have even more reasons to love his selection.
Of course, knowing that Haliburton wanted to come to Sacramento makes a few things from yesterday all the sweeter.
Watching the @BillSimmons compound get EXTRA salty when the Kings took Haliburton off the board, is so very therapeutic.

Enjoy it with us. pic.twitter.com/K8MM27NHHG

— The Kings Herald (@thekingsherald) November 19, 2020