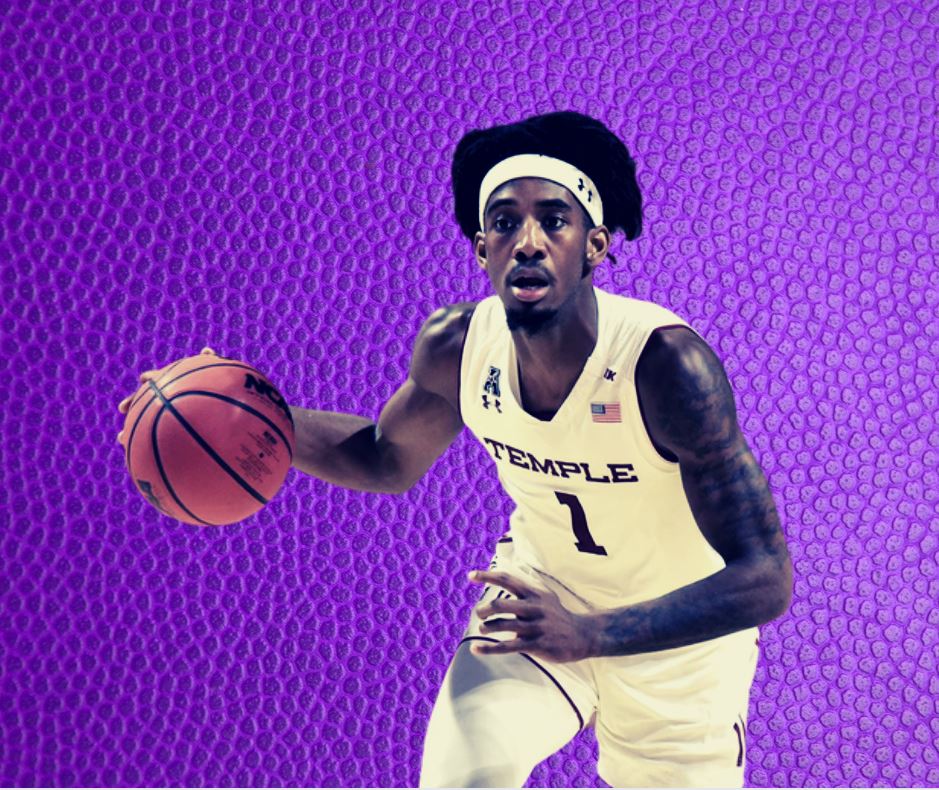 The Sacramento Kings will sign undrafted free agent Quinton Rose to an Exhibit 10 contract, per The Athletic's Jason Jones.
Exhibit 10 contracts allow teams to fill their roster to the expanded 20-player limit in the preseason. The structure for these types of deals are one-year minimums and are not often guaranteed outside of a signing bonus. Exhibit 10 players can be waived while remaining affiliate players to the franchise's G-League team. The contracts can also be converted into two-way contracts before the start of the season.
I'll admit I had not heard of Rose until the news broke, but I've put together a quick look at his game and how that could fit in with the Kings.
STATISTICAL PROFILE
Rose departs Temple University as an accomplished four-year senior. He started 102 games in college and logged a double-digit scoring average each season. He was the clear-cut first option for the Owls in his final year, though his team struggled to a 6-12 conference record and finished 10th in the ACC.
Rose logged 16.4 points per game as a senior, but his 36.8% field goal percentage and 27.0% mark from deep explain why he didn't get much draft buzz. However, his peripheral numbers are more intriguing. His 5.0 rebounds and 3.5 assists per night show some balance to his game. His defensive averages of 2.0 steals and 0.7 blocks are standout figures.
One thing to note is his sky-high usage rate of 29.1%. If Rose makes it in the NBA, it is certainly going to be as a role player. Often times a lower usage leads to much higher efficiency. If his usage on a pro team were a more modest 15% or so, his shooting numbers could go up and his defensive skills could shine.
PHYSICAL TOOLS
Rose was listed at 6-foot-8 and 185 pounds as a senior. I don't have a good read on his current wingspan, but it was measured at plus-1.25 inches in 2017. A very unreliable eye test could put it in the ball park of 6-foot-10.
He was also listed as a guard for Temple, for whatever positional designations are worth. It is pretty clear to me, however, that the bet on Rose is that he can be converted to forward through G-League experience and an NBA strength training program. He already has considerable athletic tools to build on.
This is where the signing starts to make sense. Forward sized players with guard skills are the ultimate commodity in the NBA. It's also a player type that the Kings have been light on for years. There is virtually zero risk in signing an undrafted free agent, and when players of his ilk figure it out, they can quickly become worthy of an end-of-bench role.
BEST OF THE REST UDFA
Rose was not on my radar for undrafted free agents, but several players with a similar physical profile were. Lamine Diane, Lamar Stevens, Isiaha Mike, Malik Fitts, and Kristian Doolittle remain unsigned. All five made my top 75 prospects this year and stand 6-foot-7 to 6-foot-8 with nice physical tools.
Other quality UDFAs remain unsigned as of Thursday night. My top prospect of that group overall is Kaleb Wesson of Ohio State. Wesson is a big man with intriguing shooting and passing skills. He would be well worth a look for Sacramento. Diane and Stevens round out my three best options still available.
The Kings currently have one two-way spot open and room for several more Exhibit 10 signings.