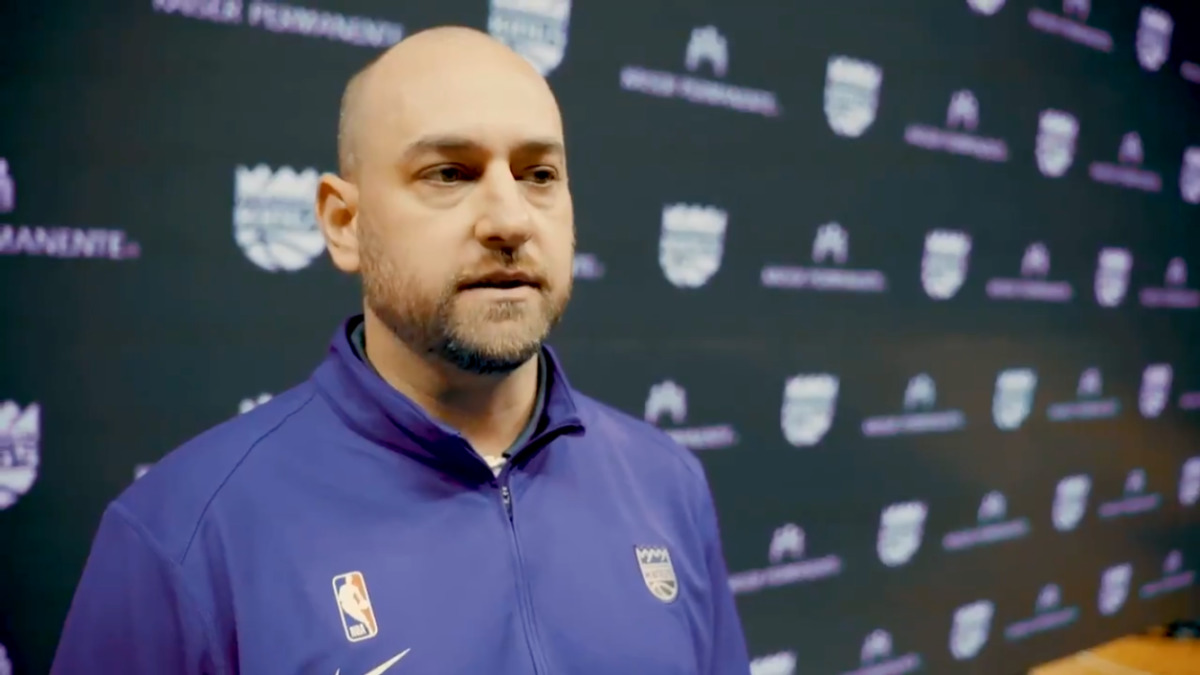 With the NBA Draft fast approaching, the Sacrameno Kings have some interesting decisions in front of them. Their roster is a bit of a contradictory mess, chock-full of overpaid veterans despite not being near playoff contention, yet the team is also considered to be in a rebuild status, as De'Aaron Fox is the only surefire young piece on the depth chart. And then there's Marvin Bagley, who after two years in a Kings uniform is still an injury-riddled bust or a potential All-Star depending on who you're speaking to and what part of his career is being evaluated.
For a team like Sacramento, their first priority over the next couple of seasons should be to find a complimentary, young star to place next to Fox, who desperately needs help on the court. However, the chances of finding such a player with the 12th pick are rather slim in such a weak draft. In fact, the only player who really represents a potential homerun for the Kings is Aleksej Pokusevski, a seven-footer who can theoretically do a bit of everything on the floor, but who also weighs less than your average shooting guard and hasn't proven himself against any level of competition. If Monte McNair gambles on Poku, he's hoping to acquire some odd combination of Lamar Odom and Kristaps Porzingis, but there's a much higher chance that the Kings will find themselves with nothing more than the next edition of Dragan Bender. Outside of LaMelo Ball, Pokusevski is probably the lowest floor, highest ceiling player, and with the unimpressive nature of the 2020 class, there's something to be said for swinging for the fences in a draft full of probable bench players and low-end starters.
Conversely, the Kings could also play things much safer and acquire a contributor that is much more guaranteed to make it in the league. For years, the franchise has not only suffered from missing out on superstars in the high lottery; it's also been hurt by failing to find players at even a role player level with later selections. Malachi Richardson, Skal Labissiere, Justin Jackson, and Harry Giles (Yes, I said Harry), are all perfect illustrations of first round investments who've never proven themselves worthy of twenty minutes per game on a good team, and that lack of mid-tier, young assets has consistently hurt the team not only on the court, but also in the trade market. The inability to bridge potential deals with promising, rookie-scale talent has left the kings out of plenty of potential transactions, leaving them to offer second round picks, overpaid veterans, and cap space - much less attractive options.
This particular draft, while low in superstar talent, is full of lower-ceiling, high-floor prospects. Tyrese Maxey, Kira Lewis Jr., and Saddiq Bey are all unlikely to ever don an All-Star jersey or even place as a top-10 player at their particular position, but they've also demonstrated at least one definitive NBA skill in their individual collegiate seasons. The Kings would almost be guaranteeing themselves to not find a second star, but they would also be guaranteeing themselves not to waste their lottery pick on another non-contributor either. Finding a complimentary piece for De'Aaron Fox, rather than a perfect partner, may make the most sense for a team in Sacramento's position.
Each choice holds both risk and reward for the Kings. Which would you rather the Kings pursue? Should they go after the high-risk high-reward prospect in a draft full of average players, or should they go the safer route and walk away from the draft with a rotational contributor who can hopefully be a bit more?