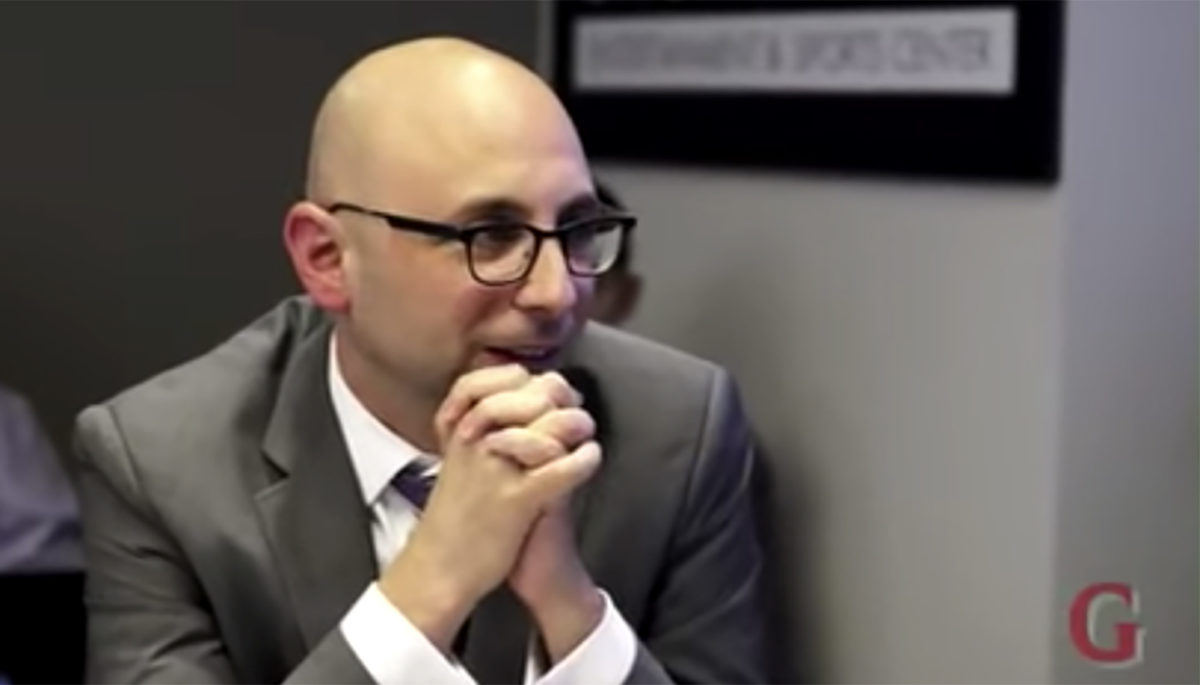 Welcome back to Quarantine Rewind.
Last week we re-visited Gavin Maloof's passionate ramblings after the Sacramento Kings selected Tyreke Evans with the 4th overall pick in the 2009 NBA Draft. We're sticking with the draft this week, but jumping to 2014 where the Kings selected Michigan Wolverines guard Nik Stauskas with the 8th overall pick, and fortunately for us, Grantland (R.I.P) was around to document the whole thing.
For those unfamiliar with Grantland, I will lazily copy/paste the Wikipedia introduction for you here: Grantland was a sports and pop-culture blog owned and operated by ESPN. The blog was started in 2011 by veteran writer and sports journalist Bill Simmons, who remained as editor-in-chief until May 2015. Grantland was named after famed 20th-century sportswriter Grantland Rice. On October 30, 2015, ESPN announced that it was ending the publication of Grantland.
Grantland was awesome. Those are my words, not Wikipedia's.
The Kings granted Grantland access to their entire draft process in 2014, and for Kings fans, it was a fascinating look at our new ownership group and front office.
We were so accustomed to the Maloof way of doing the bare minimum at all times that Vivek Ranadive's new Jazz band, NBA 3.0 approach was kind of refreshing. Vivek wasn't afraid to try new things, and he desperately wanted to change the Kings' reputation around the league. If this short documentary didn't age so, so, so, so, so, so poorly, he may have accomplished that.
You can see former Sacramento Kings General Manager Pete D'Alessandro haphazardly trying to negotiate a trade with the Philadelphia 76ers for Joel Embiid. If that was the conclusion to Grantland's documentary, the Kings come out of it smelling like roses with one of the best young players in the NBA on their roster.
Instead, the Kings drafted Nik Stauskas and nobody featured in this documentary outside of Vivek Ranadive is still with the organization.
Unfortunately for our viewing today, most of the Grantland short has disappeared from the internet. The only footage left on YouTube is part 3, but the good news is it does include the infamous 'Nik Rocks!' scene.
Hindsight is 20/20, of course, but it's kind of incredible how often Pete D'Alessandro is wrong in this thing. Nobody comes across well, but Pete… yikes.
It's worth noting that Ranadive has since made an effort to distance himself from the Grantland footage. Like a disgraced castmember from the Real World, he claims ESPN gave him a bad edit.
In 2016, via Sam Amick:
So what happened (in the 2014 draft in which ESPN cameras were allowed into the draft room), and again – these guys didn't want me to talk about this. I'd had another player who had tried out for us that I had liked, and that I had thought was great. And by the way, I'll tell you, it was (Orlando Magic point guard) Elfrid Payton. But everybody else wanted another player – (Nik) Stauskas (now of the Philadelphia 76ers). And so they told me to say (Stauskas), and obviously I'm not going to say that I wanted Payton but they picked Stauskas. I made a big deal of all-for-one and one-for-all, so 'Whatever you guys decide, I'm going to say yeah to Stauskas.' That got put on camera, but what was I going to say, that 'Hey, I don't agree with their choice?' Even now, with Vlade, I have a private joke with him, that if his choices don't work out with him in a couple of years, that he'll be shaving his head.
I don't want to put the cart before the horse here, but I think Vlade Divac will be shaving his head soon.