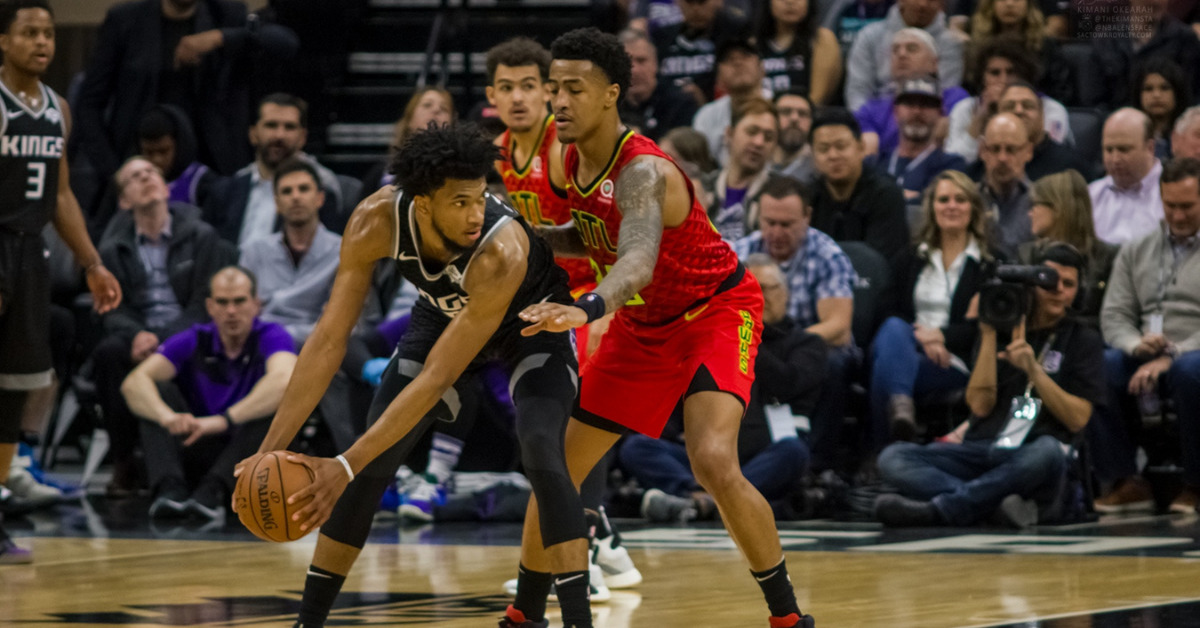 Throughout the last 24 hours, one thing has become abundantly clear in Sacramento: Marvin Bagley is more than available for the right price. On Monday morning, Chris Haynes of Yahoo! Sports reported that the Kings offered the third-year forward to the Detroit Pistons in exchange for rookie Saddiq Bey, but they were subsequently rejected. Sharing a tidbit from Bagley's side of things, Jake Fischer of Bleacher Report has reported that €œit appears no secret in NBA circles that Marvin Bagley III is interested in a change of scenery€, which comes as no surprise after his father's year-long Twitter campaign to get his son traded. Finally, Monday afternoon saw another addition to the fervor that Bagley is being aggressively shopped, as Sam Amick of The Athletic revealed that the former second overall selection was included in an offer for big man John Collins, who was previously linked to the Kings by Kevin O'Connor of The Ringer.
According to several reports, the Atlanta Hawks are seeking a first round pick and a quality young player for their soon-to-be restricted free agent, and although Marvin Bagley may fit half of that equation, the Kings don't currently possess many assets to meet that full criteria. It's nearly unthinkable that Kings General Manager Monte McNair would surrender his current first round selection, as it's projected to land in the top-10 of a stacked draft, and surrendering future picks for a player of Collins' caliber would not be viewed as a smart long-term investment. The only way around such a conundrum would be to involve another player on the roster, such as Harrison Barnes, Richaun Holmes, or Buddy Hield, and redirect those assets Atlanta's way, but the Kings don't seem eager to part with those first two players, while the latter reportedly has little to no market value.
The Kings seeming to show legitimate interest in John Collins is exciting; however, the much larger takeaway from Monday's reports is that the relationship between Marvin Bagley and the Kings seems to be detiorating quite quickly, with both sides likely wanting to move on from one another. Unfortunately for Sacramento, Bagley's recent uptick in production has probably been compromised by another recent injury, which will keep him out for at least the next few weeks. It's certainly possible for the two sides to reconcile and for Marvin to return for the Kings next season, but the likelihood of him wearing a new jersey in the next few days seems growing by the hour.
The NBA trade deadline is less than three days away, on March 25th.