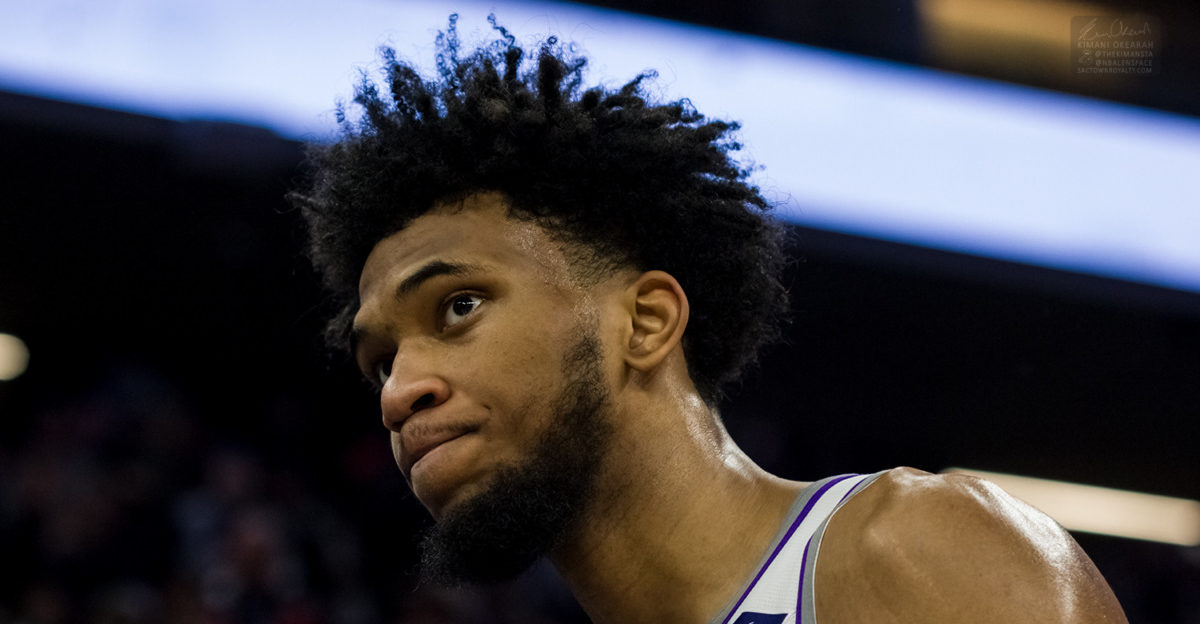 The NBA Trade Deadline is just a few days away and the rumor mill is churning.  The Kings have been mentioned a ton but we've yet to see anything really concrete.
Perhaps the first real idea of what the Kings may be pursuing comes in a new report from Yahoo's Chris Haynes.
The Sacramento Kings have made the No. 2 pick in the 2018 NBA draft available for a trade, with the Kings recently being turned down by the Detroit Pistons, having offered Bagley III for promising rookie Saddiq Bey, league sources told Yahoo Sports.
Bey was the 19th pick in this year's draft and has had a promising start to his NBA career, averaging 10.5 points, 4.1 rebounds and 1.2 assists.  He's also an older rookie, only about two weeks younger than Marvin Bagley III, who is in his third season.  Still, given that Detroit would have to make a decision on Bagley in a year, in comparison to having Bey under team control for three more years (at frankly a more valuable position), it makes sense why that offer would be rejected.
This rejected offer is also in line with a report from Bleacher Report's Jake Fisher, in which he describes Sacramento's asking price for Bagley as a "first-round pick".
While Bagley doesn't seem to be considered part of the team's long-term future anymore, the Kings also don't seem willing to part with him unless they get decent value back.  Both reports from Haynes and Fisher seem to indicate that Bagley III himself wants a change of scenery, and who can honestly blame him?  His time in Sacramento has been rough to say the least, with constant comparisons to Luka Doncic and a multitude of injuries, the latest being a fractured hand that is sidelining him for at least four weeks.  It seems inevitable that the Kings will eventually move on, but it remains to be seen if that will happen by the deadline.