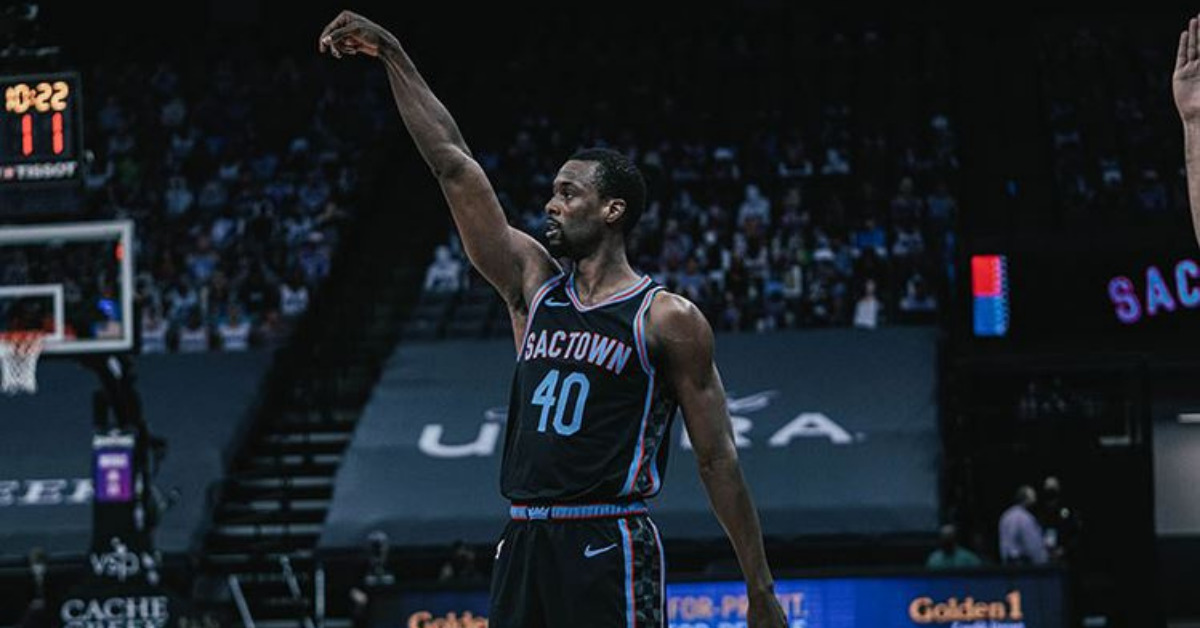 According to Mike Singer of The Denver Post, a new suitor has emerged in the multi-team pursuit of Harrison Barnes - the Denver Nuggets.
Denver's interest in Barnes should come as no surprise, as their offseason loss of Jerami Grant, who's currently averaging more than 23 points per game for the Detroit Pistons, hurt far more than many imagined, and Michael Malone has not been able to find a wing to replace that level of production on his current roster. Barnes would provide a steady three-and-D presence for the Nuggets, and he could slot in next to, or in place of, Michael Porter Jr., depending on how the enigmatic third-year forward is performing on any given night.
The link betwen the Kings and Nuggets also creates an interesting four-team bidding war, one of which will almost certainly create some clear-cut winners and some clear-cut losers. In the last few days, the Boston Celtics and the Denver Nuggets have both been linked to two forwards, Aaron Gordon and Harrison Barnes, while the Orlando Magic and the Sacramento Kings have both been described as demanding sky-high prices for their assets. If either of the buyers clearly overpays for one of those contributors, will that set the market for the other, or will it depreciate the value with just one buyer and one seller? It's a tricky path for each of those teams to navigate.
Furthermore, Sacramento has continued to fan the flames that they're unlikely to part with Barnes in the next 48 hours, although that may very well be a ploy to boost the price for their veteran forward. On Tuesday afternoon, Marc Stein of The New York Times described the Kings as "reticent" to part ways with Barnes, meaning that Monte McNair needs to be blown away by a package, whatever that means to him.
From Denver's side of things, they can offer a similar package to Boston, as they control their first rounder this year, which will probably fall in the early 20s, and they can also include young players such as RJ Hampton, Zeke Nnaji, Bol Bol, or Monte Morris, who recently signed an extension with the Nuggets. Denver's biggest challenge, especially when comparing potential deals with the Boston Celtics, is one of salary matching. Garry Harris would almost certainly need to be included in the deal, and his large salary and lack of recent production might be a tough pill for Sacramento to swallow. He's owed $20 million next season, akin to Harrison Barnes pay, although he only has one year remaining on his contract, as opposed to two for Barnes.
In a quick Twitter discussion with Ryan Blackburn, the site manager for The Denver Stiffs, a package of Gary Harris, RJ Hampton OR Zeke Nnaji, and Denver's first round selection was mentioned as the likely offer from the Nuggets, which is a relatively attractive return, although not nearly as enviable as Boston's potential deal from a salary cap point of view. If the Kings are willing to trade Barnes, and the Nuggets miss out on their primary target of Aaron Gordon, both teams may need to settle a bit on their wants versus their needs come Thursday afternoon.
We'll keep this story updated if talks progress between the Denver Nuggets and the Sacramento Kings. The NBA trade deadline is Thursday, March 25th.