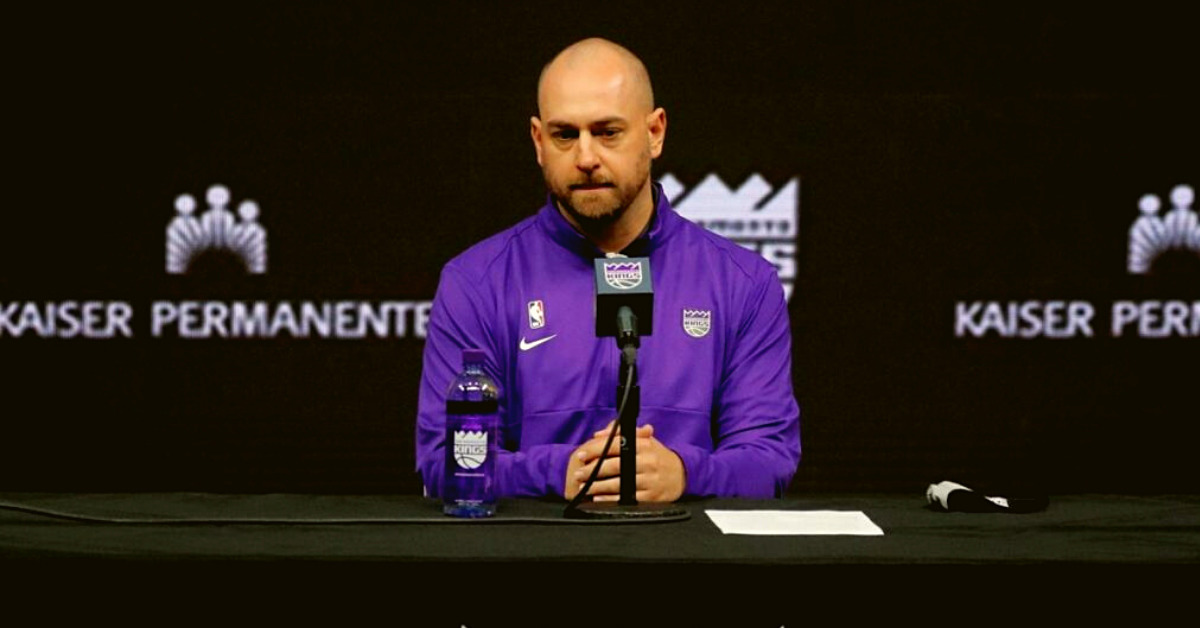 The Sacramento Kings have been the subject of a multitude of trade rumors. After weeks of Harrison Barnes rumors, Nemanja Bjelica speculation, Buddy Hield trade machine ideas, Richaun Holmes hold 'em or fold 'em debates, and half dozen reports of good players the Kings pursued but didn't get, Kings fans are understandably anxious.
All this begs the question, is this a make-or-break trade deadline for the Sacramento Kings?
This may seem premature. After all, McNair has only been on the job since September. It feels a lot longer, but it's only been six months. McNair had an abbreviated offseason, but during that offseason he allowed Bogdan Bogdanovic, Alex Len, Harry Giles, and Kent Bazemore to leave for nothing.
McNair replaced those departing players with Hassan Whiteside, Glenn Robinson III, Chimezie Metu, and rookies Tyrese Haliburon, Robert Woodard II, and Jahmi'us Ramsey. Of those additions, Haliburton has been very good, and Metu has been a nice surprise for a player on a two-way deal. Whiteside has been predictably disappointing, even for a player on a minimum contract. Glenn Robinson III was waived. Woodard and Ramsey have been limited to garbage time minutes.
In other words, the offseason gave the Kings Haliburton and not much else.
We know from a variety of reports that the Kings weren't anxious to turn things around immediately. This was the "gap year". But it's still reasonable for Kings fans to expect progress, or at the very least some sign of the plan that is being executed.
What's funny is that Kings fans can't even come to a consensus as to whether the Kings should be tearing this team down or trying to build it back up, and yet pretty much everyone is anxious to see the team do something.
It's highly unlikely (though with Vivek, nothing is impossible) that McNair's job would actually be in jeopardy if he fails to make a significant trade. But this may be a make or break for some Kings fans. After so many years of being told to remain patient, another lost season could be too much, especially if it's accompanied by a lot of talk about deals that almost happened.
Personally, I'm not at that point yet. I'll be disappointed if this is the Kings team I have to watch for the remainder of the year, but it wouldn't be the worst Kings team I've watched. Heck, I don't think it cracks the bottom five. But I'm also not worried because there's been so much talk about the Kings being in trade discussions that I truly think we might get some fireworks by Thursday's deadline.
In the meantime, I guess we continue to wait. We practice the most dreaded word in Sacramento: patience.