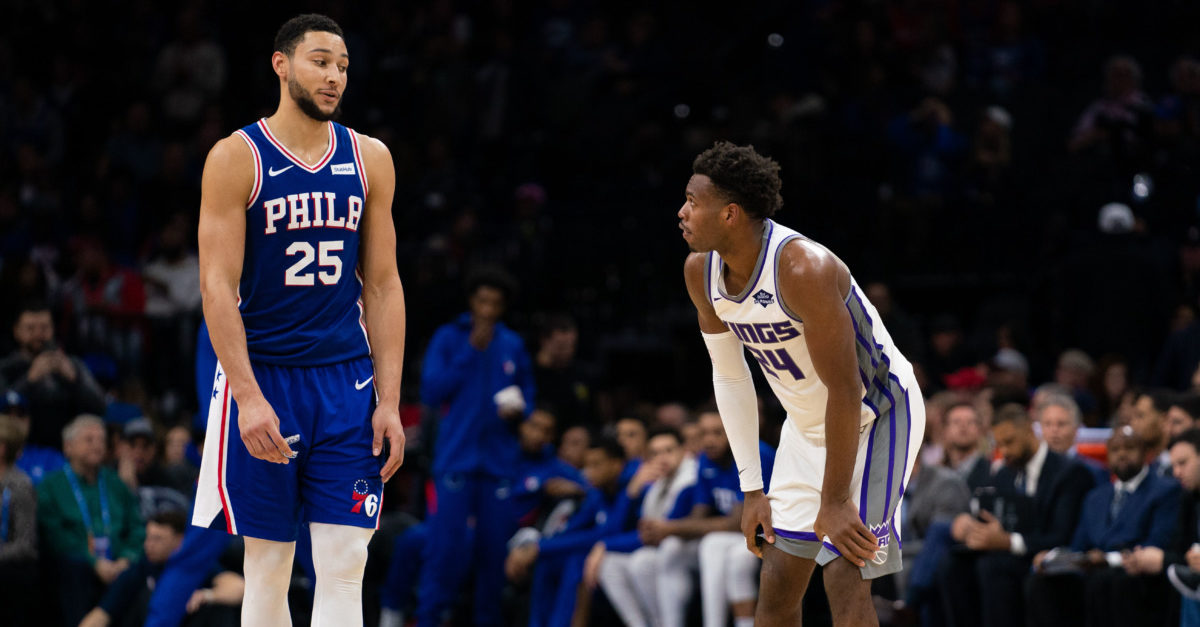 According to Adrian Wojnarowski of ESPN, Philadelphia Sixers forward Ben Simmons will not report to camp, nor will he play another game for the franchise:
ESPN Sources: Philadelphia 76ers All-Star Ben Simmons will not report for opening of training camp next week and intends to never play another game for the franchise. Simmons hasn't spoken to team since a late August meeting when he communicated this message to Sixers officials.

— Adrian Wojnarowski (@wojespn) September 21, 2021
A holdout from Simmons would be unprecedented from a player making his level of salary. According to Spotrac, any player refusing to report can be fined up to 1/145th of his base salary, which would be $227,613 per day for the former All-Star, but Simmons seems comfortable making that financial sacrifice to force his way out of Philadelphia.
Simmons is clearly aware of sanctions available to organization to fine and suspend him, including withholding of salary. But so far, Simmons appears willing to carry out a plan of forcing his way to a new team. Sixers have yet to find a a trade they're willing to make for him. https://t.co/vxSrBUWjXw

— Adrian Wojnarowski (@wojespn) September 21, 2021
This news should come as no surprise to anyone who's paid attention to the Simmons-Sixers saga over the last several months. Both star Center Joel Embiid and Head Coach Doc Rivers threw Simmons under the bus after their Game 7 loss to the Atlanta Hawks in the Eastern Conference Semi-finals in June, and those harsh words, and no apologies since, have seemingly severed any loyalty that Simmons might have felt toward the franchise. The message has always been relatively clear that the All-Star had no wish to return to Philadelphia, but this report from his representation is a significant change from a rumor to a fact.
This announcement also works to shift the pressure from the teams hoping to acquire Simmons' services to the 76ers, as everyone knows they cannot afford to waste even a portion of a healthy, in-prime Joel Embiid season. Getting their new pieces in from a Simmons trade, whatever those end up being, before camp and before the regular season starts, will be key to their success heading into the 2021 campaign.
Of course, Simmons' inevitably reduced value, at least from the perspective of Morey's ridiculous demands earlier in the summer, does not necessarily equate to a clearance-level deal. Ben Simmons is still an All-Star caliber guard, and he's one of the best defenders in the entirety of the NBA. The heavy interest from multiple teams will keep his trade value afloat, to a certain degree, and whichever team ends up with Simmons wearing their jersey will have stepped up and made a significant offer when all is said and done. If the Kings want to get and stay in the mix, they'll need to move away from the Marvin Bagley's and Buddy Hield's of the world, and start looking at assets in the Davion Mitchell and first round picks range. That's their only path to Monte McNair's dream of pairing De'Aaron Fox and Ben Simmons.