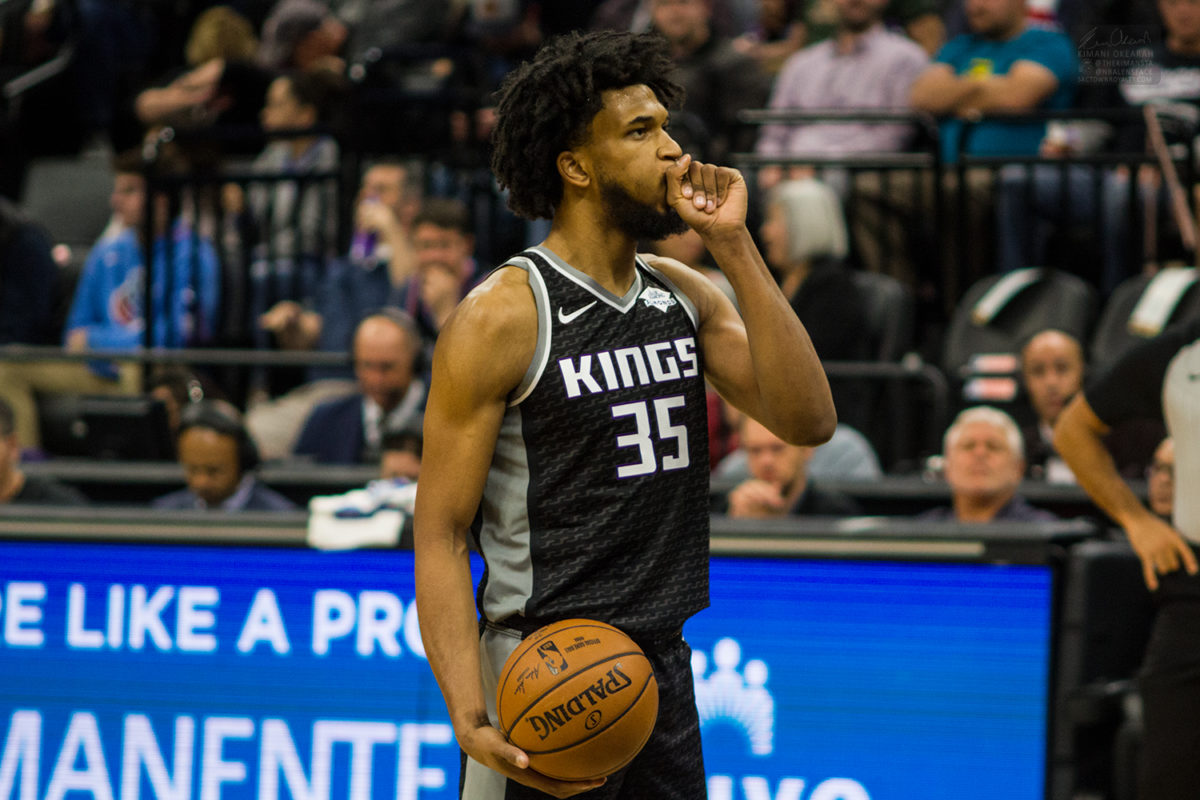 Marvin Bagley suffered a vaguely reported right foot injury in practice on Sunday after landing awkwardly on a teammate while trying to secure a rebound. The Sacramento Kings announced that Bagley would be undergoing an MRI to determine the severity of the injury, and finally released the results of that MRI in a press release on Tuesday evening.
During an intra-squad scrimmage on July 19, Kings forward Marvin Bagley III sustained a right foot injury. Evaluation of his MRI results by a foot specialist today confirmed a lateral right foot sprain. The team has decided to hold Bagley III out for the remainder of the season. He is expected to make a full recovery.
It goes without saying, but this is terrible news for both Marvin Bagley and the Sacramento Kings. Bagley has suffered numerous relatively minor injuries throughout his two-year career, and that injury-rehab-return-injury-rehab-return cycle can certainly take its toll, both physically and mentally.
The Kings did note that Bagley is supposed to make a full recovery, and we can probably assume this injury won't impact his status for next season, so if you're searching for optimism, I found you some there.
With regards to the Kings and the Orlando restart, losing Bagley will hurt, but with Alex Len finally joining the team in Orlando, and Richaun Holmes out of league-mandated quarantine, and Harry Giles playing well, the Kings should be able to patch together a serviceable frontcourt rotation in Bagley's absence.
The key to the Kings' success moving forward without Marvin Bagley will be the availability of Harrison Barnes. Barnes tested positive for COVID-19 during the NBA's initial round of testing, and hasn't been cleared to join the Kings in Orlando yet. The Kings do expect Barnes to join them at some point, but it's already July 21st, and the Kings play their first scrimmage against the Miami Heat on Wednesday night.