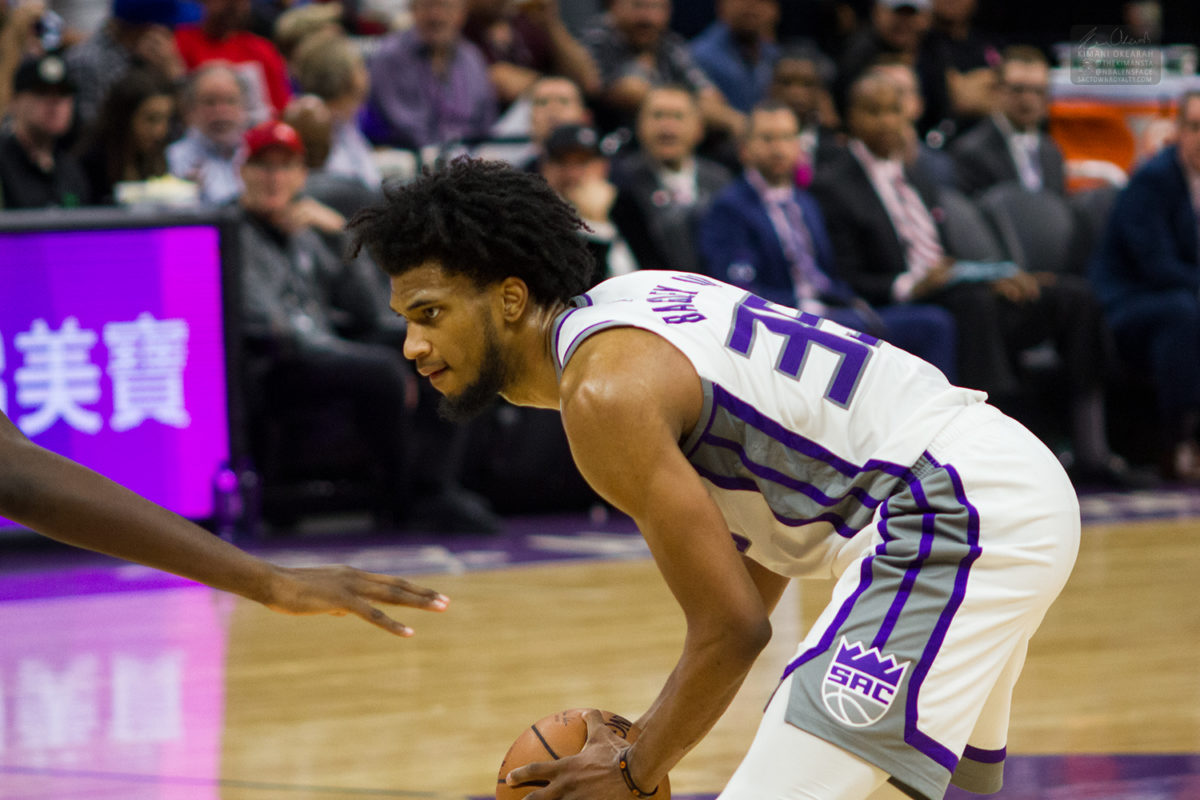 The Sacramento Kings announced that Marvin Bagley suffered a foot injury Sunday during practice. According to the team an MRI was performed last night and the team is waiting for the MRI results to be evaluated by doctors.
An MRI was performed on Sacramento Kings forward Marvin Bagley III last night following an injury to his right foot during Sunday's practice. The team is awaiting further evaluation of his MRI from doctors and will share more information once the results become available.
One sliver of good news is that this is his right foot, which is not the same foot that was injured earlier in the season.
Injuries, especially soft tissue injuries, were a major concern as the NBA began to ramp up for play. De'Aaron Fox is also out after injuring his ankle in practice last week. An update on his status should come sometime towards the end of this week.
We will continue to update as we learn more.
Update: Luke Walton spoke to media shortly after Bagley's injury was announced. Here are some statements from that:
€œWe do not have an update. He is receiving an MRI. He hurt his right foot yesterday in practice on an offensive rebound. He came down on somebody's foot and that's all we have.€
€œHe was a little frustrated, obviously. He was another guy that was having a good camp. He looked great, he was flying up and down the court. Whether it's him or anybody, when you put in this amount of time to make it at this level and you really want to kind of show what you can do, injuries can be a very frustrating part of the game.€ €œHe's going to have a very successful career when it's all said and done, it was a bumpy year so far. This is another bump and you've just got to keep taking it and fighting and come out the other side.€
€œMarvin has had to go through injuries before and he's handled them great. So, hopefully it's not too bad, but we'll hear back and find that out, and the important thing is no matter what the news is that we attack it together and we're positive about what we're trying to build with him and with the group.€
€œHarry [Giles] and Bjeli [Nemanja Bjelica] were the two fives today in practice. Bjeli did a great job at it. He gives us a different dimension with how he spaces the floor. So for now, that's what it is, it's Hary and Bjeli. We have Alex back, but he's still got a lot of work to do before he's ready to play games. We'll be hopefully getting Richaun [Holmes] back tomorrow.€
With the amount of injuries the team has had, Walton was asked if there is an issue with the medical staff in terms of the way players are being trained/prepared: €œNo, the medical staff does a great job, they work extremely hard. Marvin came down on someone's foot on an offensive rebound, that's one of the most common things in playing basketball. So, it's definitely not that. Our training staff is very qualified, they do a great job and they are very good at their jobs.€